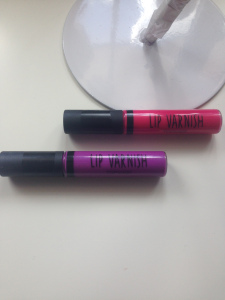 Writing my favourites for the last month is the hardest it's been because I love so many things at the moment! But I have struggled through to compile my faves! In June, so much has happened! I finished my Co-Op placement with ilovelimerick (check out the website here and like the Facebook here!), I've been to London and seen 5SOS x2 (yes, I saw Michael's face/hair go on fire!), seen The Script in Croker and was filmed and featured in a video on their Facebook, seen Taylor Swift live, oh so much has happened in June, I'd be here all day!
So here are my June Favourites!
Book
I spent a good bit of June travelling which gave me plenty of time to read and I read The Longest Ride by Nicholas Sparks as I wanted to read it before I saw the movie. Nicholas Sparks is one of my favourite romance writers and I was incredibly excited to read this book. It's about two couples, one elderly (Ira and Ruth) and one young (Luke and Sophia). Ira, who is 90 years old, is in a car crash, but it is snowing so bad that no one can see the car. He is already sick, and is barely surviving the car crash. It is all because of his late wife Ruth, who appears to him as an image in the car, and is reminding him of their life together, including how they met, the dark days of WW2 and how they began to collect all the paintings the collected. Sophia, who is a Wake Forest college student, falls in love with cowboy Luke at a barn dance one night. Luke is not like anyone else Sophia knows. Together they experience the joys of love as well as the difficulties that come with Luke's dangerous career. Although both couples in the story have nothing in common, the story line brings them together! The elderly couple's love story is a beautiful one. I loved this book!
Make Up
Topshop Lip Gloss/ Lipsticks are something I have only bought recently! After hearing several raving reviews about the products, I had to try them out and god why haven't I bought them before! So at the moment, I am loving these two lip glosses. Because of the Roaccutane tablet I am on, I find it very hard to wear lipstick as my lips are so dry. So these lip glosses are perfect! They keep my lips moist and look good too! The purple is a colour I normally wouldn't go for but I loved it more than the pink to be honest! I think I paid around £8 pound for the purple one and €3 for the pink one!
Fashion
A girl can never have too many shoes and I couldn't say no to both these pair of shoes when I saw them in Primark/Pennys! I bought the blue pair to go with the black skirt from River Island that I mention below! I wore it with a white crop top from Topshop! I unfortunately didn't take a photo but that is okay, it makes it easier to wear again! 😛 They were £13. The Flowery pair were just so gorgeous, I couldn't leave them behind! They were €18. By the way, sorry about the mess in the background of the photos, I am redecorating my room!
After my love for tulle skirts, this River Island Skirt I got in London is my favourite! It is very Kim Kardashian style and very flattering on! Although the slit is very high up my leg, it is fabulous! It was £25, which was very reasonable for something from River Island! I wonder could I get away with wearing it to Portlaoise to the the grocery shopping? Maybe not…
Stationery
I am a bit of a stationery freak. If it is not new cute notebooks, it's pens and pencases! I got this cute London pencil case in Monsoon when I was in London and I adore it. I think it was about time I put my One Direction one in the merch box and became a proper lady! This pencil case was €10. Monsoon have a great range of notebooks, pencil case and any other stationery you may need. It may be pricey but it is fabulous!
Movie
My favourite movie this month had to be Jurassic World!!! Oh my god it was so good. I know what your are thinking, why the hell did Sarah Jane go see that movie, that's not her typical movie! I watched all the previous Jurassic movies with my dad when I was younger and had to see this as everyone was raving about it! Also, Chris Pratt, come on, there was no way I was missing that! He is one beautiful man! If you haven't seen this movie yet, GO SEE IT NOW!!
Food
I love pancakes, who doesn't? I usually only ate plain pancakes whenever I had them because I don't like Nutella or Lemon Juice or any of those other things people typically put on their pancakes! BUT I have been LOVING Blueberry pancakes recently!! I saw a post on either Tumblr or Pinterest about them and was like oh my god I want them now! So I have been eating these a lot in June! A little tip when making them, burst the blueberries when in the pan before the are made, it tastes so much better!
Music
Firstly, I know I went to Sunday Sessions last night (9th July) but I had to tell you to check out these guys! Little Hours performed and they were incredible. I had heard about them a few months ago but it took me seeing them live to appreciate how good they are. They done a cover of Beyonce's Crazy In Love a month ago on Sunday Sessions and it is INCREDIBLE! Check them out, you won't regret it. And Ladies, Ryan is unbelievably hot, just a word of warning!
[youtube https://www.youtube.com/watch?v=BNFr5z642HU&w=560&h=315]
Selena Gomez has really grown up hasn't she? I'm liking her new sound, and Good For You is a catchy song. Wonder who she wrote the song about? Bieber? Mmm..
[youtube https://www.youtube.com/watch?v=1TsVjvEkc4s&w=560&h=315]
I think the song of the summer 2015 has definitely been Lean On by Major Lazer. The minute it comes on the radio, I just turn it up and feel good and want to dance!
[youtube https://www.youtube.com/watch?v=YqeW9_5kURI&w=560&h=315]
YOUTUBER
Gabby, who is better known as velvetgh0st, is my favourite Youtuber this month! She is a 20 year-old blogger and YouTuber. Her videos are predominantly beauty-based but with a few fashion and lifestyle inspired videos as well. From hauls, favourites, beauty tutorials and sometimes, vlogs. She isn't on the list of well known Youtubers just yet, but is making her way there! She has been recently appearing in videos alongside Zoella, which is helping her become the Youtube star she deserves to be! Check out one of her videos below.
[youtube https://www.youtube.com/watch?v=CGkA8JZ8q8g&w=560&h=315]
Okay, shameless self promotion time! If you didn't already know, I started vlogging! I am NOWHERE near as good as my favourites but I'll get there! So when I was in London, I vlogged majority of the time. If you want, check out the video. If you can Like & Subscribe also, I'd be very happy! Check out some of my other videos on my channel also!
[youtube https://www.youtube.com/watch?v=3QJveX3SH2Y&w=560&h=315]
That's it for my June Favourites, I'll see you in a month for July Faves!
xoxo