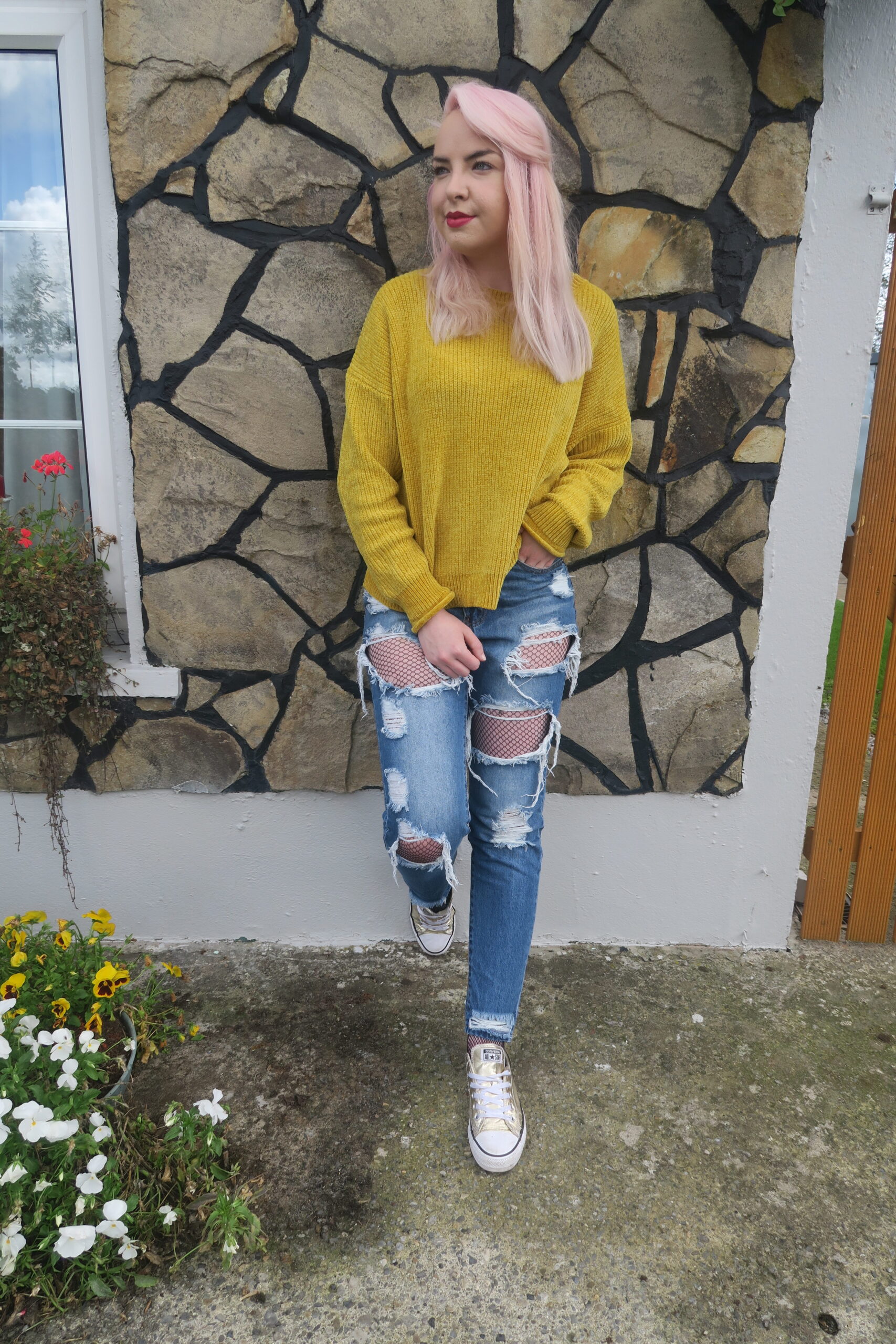 AW is my favourite time of year, especially because my style game always gets better. Here is a simple casual AW OOTD for this season.
This type of outfit will be my go to style inspiration for the season. With changing the jumper to a different colour, or swapping the jeans for a skirt – there is endless outfit ideas from two pieces!!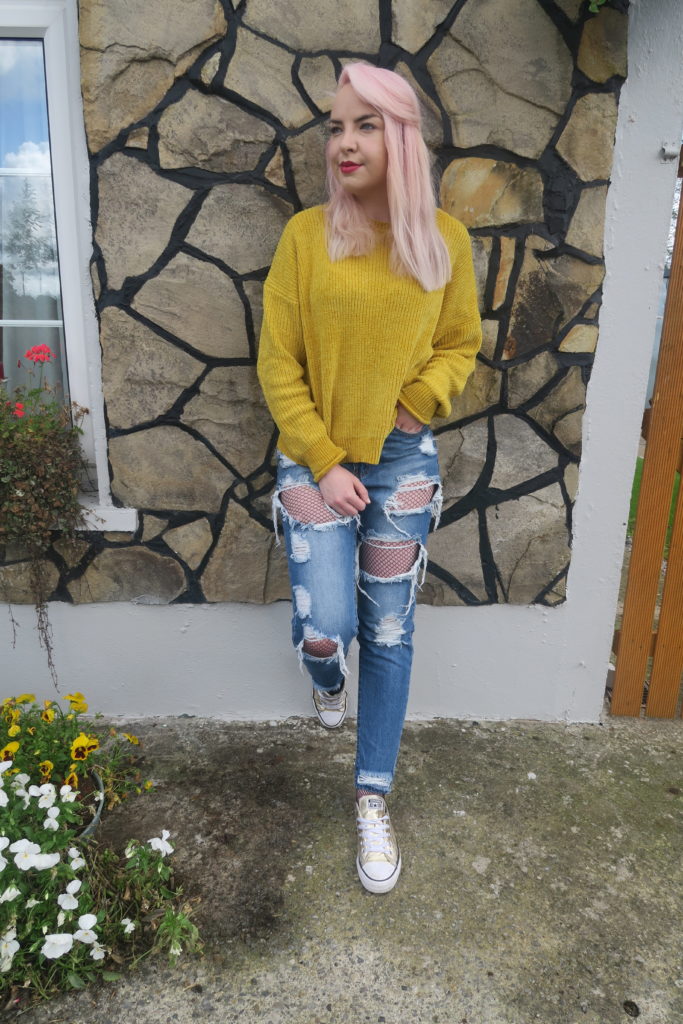 It was all Yellow for AW17!
Yellow was a big colour for summer and it's going nowhere fast for Autumn. The shade of yellow has changed from bright and vibrant to soft and dark mustard-y colour.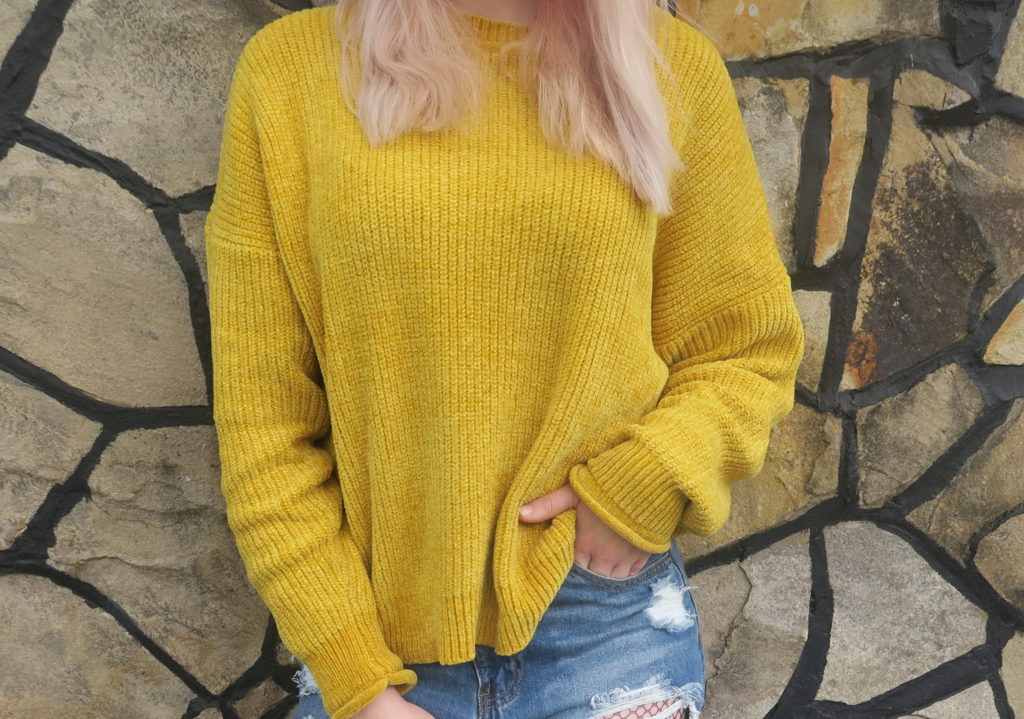 This mustard yellow jumper is such a staple piece for AW this year. It is so soft and cosy. I got it in a medium, so I could have that slouchy, comfy vibe. It is €12 and currently available in Penneys. It comes in a few other colours too.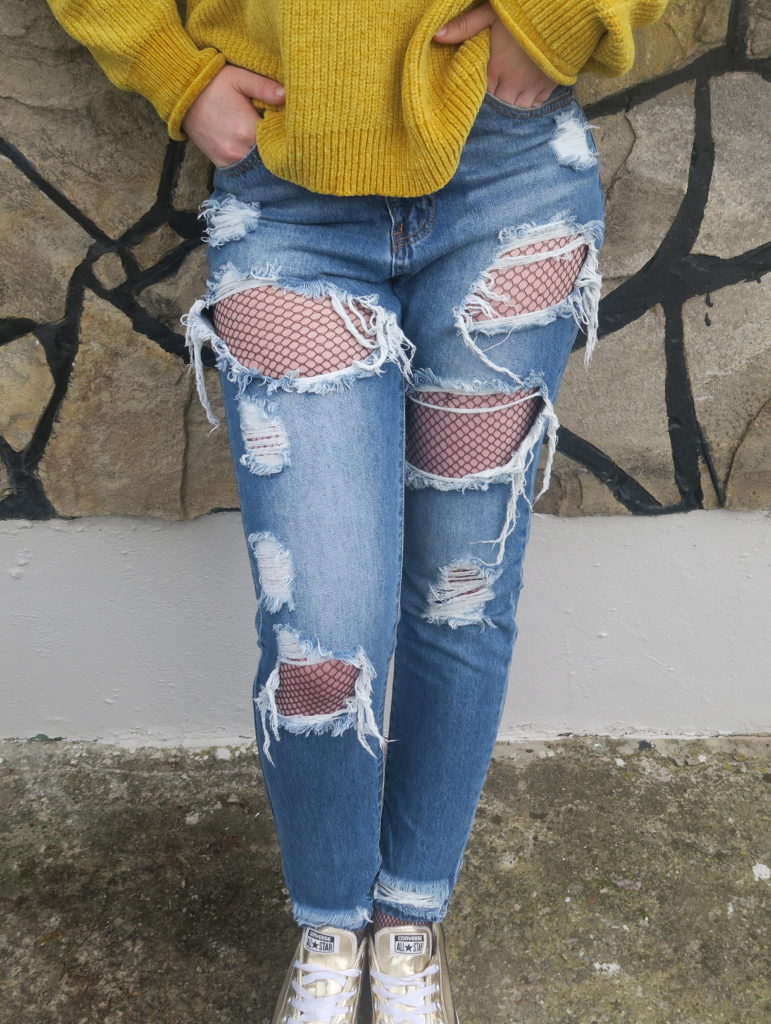 Ripped jeans are essential part of my style for the past year and that hasn't changed for AW. These jeans are from Missguided and are €45! They are available here.
This outfit is very casual but can be dressed up too if you fancy. Throw on a pair of heels and a leather jacket and you've got a nice outfit for a dinner date 😉
Sincerely,
Sarah Jane xo
Fatal error
: Allowed memory size of 134217728 bytes exhausted (tried to allocate 20480 bytes) in
/var/www/vhosts/sincerelysarahjane.com/httpdocs/wp-includes/taxonomy.php
on line
3803
Fatal error
: Allowed memory size of 134217728 bytes exhausted (tried to allocate 32768 bytes) in
/var/www/vhosts/sincerelysarahjane.com/httpdocs/wp-content/plugins/woocommerce/includes/class-wc-log-levels.php
on line
1