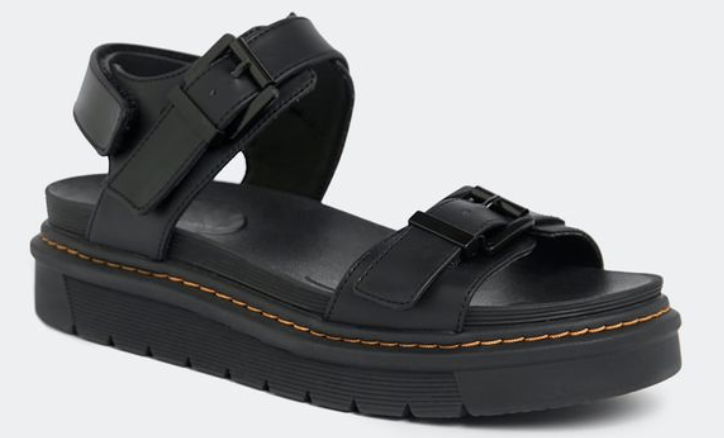 With summer fast approaching, and because we only get around 10 days of fine weather here in Ireland, finding the perfect sandal for all weather can be tough. No one wants to be forking out hundreds of euro for footwear they might only get a couple of days wear a year out of. You want a sandal that is comfortable and stylish but also affordable and I think I have found just the thing: Dunnes Stores's Dr Marten Dupe Sandals! 
DR MARTEN SANDAL
The Dr. Martens sandals have fast become a fashion essential 2021, popping up on everywhere on Instagram. And it's no wonder as they're the perfect sandal, well in my opinion! The are comfortable yet stylish and can be worn with almost every outfit.
The only problem is that the price tag: varying from €110-€170, depending on the style. In fairness, as a Dr Marten lover, that price tag isn't too bad for vegan leather and is an invest piece. Anyway, not all of us can afford that price tag at the moment and have no fear, Dunnes Stores have the perfect dupe and wait for it, for €30!!!
DUNNES STORES DUPE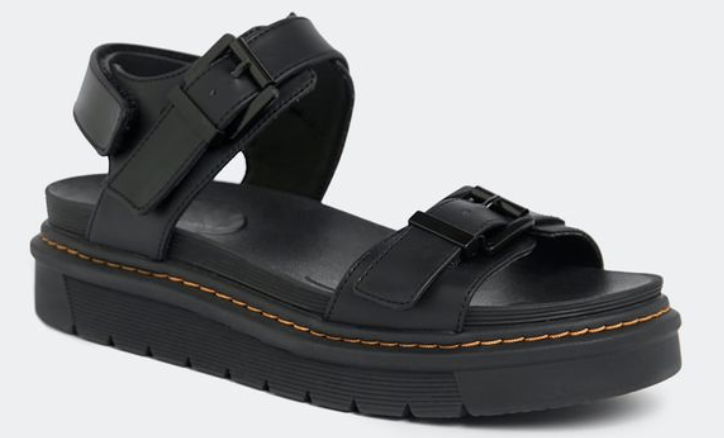 Described on the Dunnes Store website as 'a leather upper, a fashionable chunky sole and two buckles for a secure fit, these sandals are a great option for casual wear.'
As soon as I spotted that they were in store, I went and bought a pair! They are incredibly comfortable and lightweight. And being honest? There is barely any different from the real pair apart from the price tag. My only piece of advise is to size down if you are half sizes and stick to size if you are a full size. I usually am a 5 and a half in shoes but rarely find shoes that fit me so always go for a 6. I bought these in a 6 and I really should have gone for a 5 but they still fit and will do the job!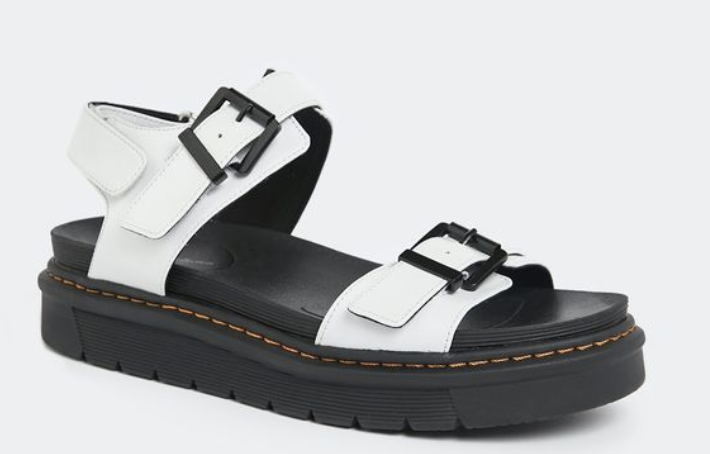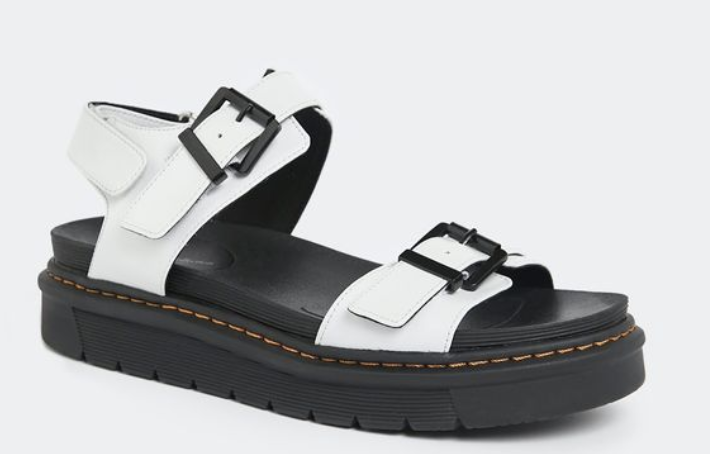 The amazing thing is that Dunnes Stores also have them in white and they are actually gorgeous. I might have to make a trip back to get the white pair.
You can by them online here.
Will you be buying them? Let's just hope we finally have a long, hot summer to get our feet out in these fab sandals!!
Sincerely,
Sarah Jane xx