BOOK REVIEW: ONCE, TWICE, THREE TIMES AN AISLING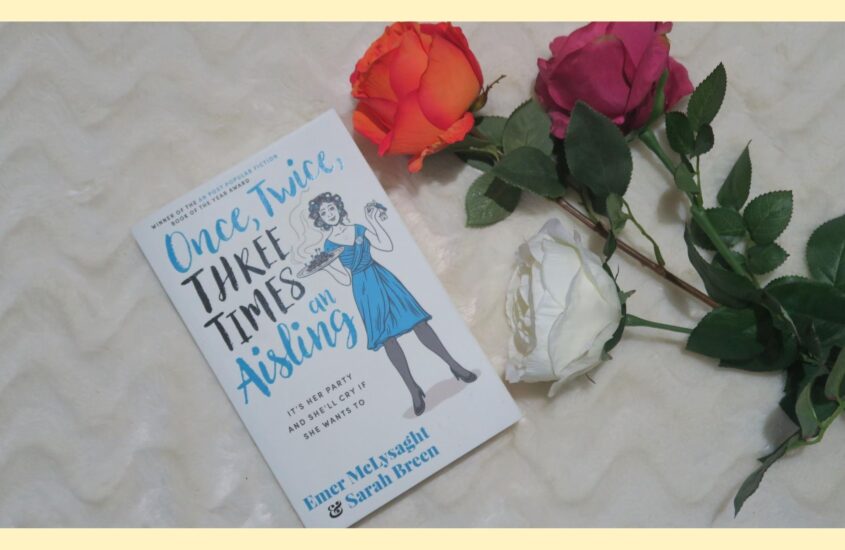 I am a self-confessed book worm and this year, I have set myself a little goal to read 25 books. Here is my opinion on "Once, Twice, Three Times An Aisling".
Opinion
Following the success of Oh My God, What A Complete Aisling and The Importance of Being Aisling, this is the third installment of the Aisling novels.
This book is full of heartwarming, emotional and laugh out loud moments that will keep you hook to the very last page. Aisling's 30th birthday fast approaching, and she tries to plan the hen party of the century for her newly-engaged best friend, Majella. Her cafe, BallyGoBrunch, is going from strength to strength and she has a new lover in her life with James Matthews but for Aisling, something seems to be missing. When an opportunity of a lifetime pops up, Aisling tries to pull everything together, but her hands are full and something has to give. My favourite thing about Aisling? She's unapologetically herself at all times.
RATING
I give the book 5/5. This was my favourite out of the 3 books, I laughed out loud a lot while reading it and managed to finish it in a couple of days.
Where to buy?
You can buy the book here.
Fatal error
: Allowed memory size of 134217728 bytes exhausted (tried to allocate 20480 bytes) in
/var/www/vhosts/sincerelysarahjane.com/httpdocs/wp-includes/taxonomy.php
on line
3803
Fatal error
: Allowed memory size of 134217728 bytes exhausted (tried to allocate 32768 bytes) in
/var/www/vhosts/sincerelysarahjane.com/httpdocs/wp-content/plugins/woocommerce/includes/class-wc-log-levels.php
on line
1