Cheryl Fernandez Versini stylish as always at Cannes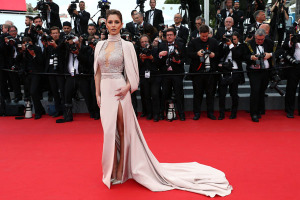 Cheryl Fernandez-Versini always gets it right when it comes to Cannes Film Festival and this year is no different. She graced the red carpet for the Irrational Man premiere on Friday 15 May as the L'Oreal brand ambassador. She wore a very flattering pink Ralph & Russo dress from the spring/summer 2015 collection which showed off her tiny physique perfectly.
And her best accessory of the night was of course her husband Jean-Bernard Fernandez-Versini, who looked very handsome in his navy suit.
Also, it's been a year since the couple first met! It only feels like yesterday when she announced they were married! How time flies by!!
Fatal error
: Allowed memory size of 134217728 bytes exhausted (tried to allocate 69632 bytes) in
/var/www/vhosts/sincerelysarahjane.com/httpdocs/wp-includes/class-wpdb.php
on line
2154
Fatal error
: Allowed memory size of 134217728 bytes exhausted (tried to allocate 163840 bytes) in
/var/www/vhosts/sincerelysarahjane.com/httpdocs/wp-includes/plugin.php
on line
177