GAA'S TOP 15 HOTTEST STARS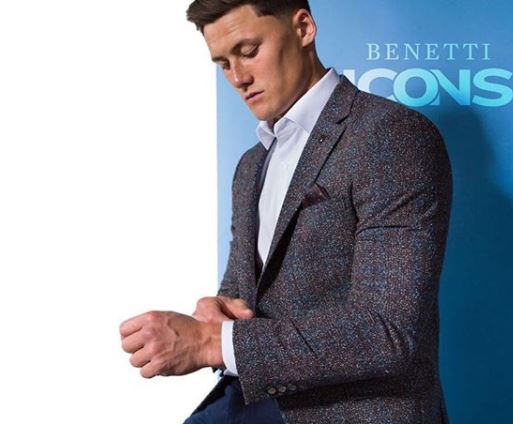 With the PwC GAA All Stars just around the corner, I decided to have some fun and compile a list of some of the hottest players in the country in Gaelic Football and Hurling. So ladies and gentlemen, in no particular order, here are my GAA's Top 15 Hottest Stars 😉
Galway heart-throb and hero, Joe Canning had to make the list. The 29 year old has had some outstanding performances in his maroon and white jersey since he started hurling. He already has 3 All Stars to his name. (I actually got a picture with him at the 2008 All Stars – delighted with myself!)
The 25 year old is a bit of an all rounder as not only does he play Hurling, he plays Gaelic Football and Soccer too. On 10 June 2017, Chin became a bit of a hero as he scored six points as Wexford defeated Kilkenny by 1-20 to 3-11 in the 2017 Leinster Championship semi-final to qualify for their first Leinster final in nine years. It always helps that he is very easy on the eye too!
What did they say about Shane after that incredible performance in the All Ireland Hurling Final Replay in 2013? He was the Harry Styles of Hurling?? Yup, they got that right! Now 23, he is still every bit as handsome.
The 27 year old hunk has been playing for Mayo for almost 9 years now and has undoubtedly become one of Mayo's best players. Just hurry up and win an All Ireland already lads!
Bernard, 33, has been playing for Dublin for as long as I can remember. He has a long list of accolades that I won't even bother mentioning but what I will say is that the majority of females would agree with me in saying he is very handsome indeed and probably a reason why we watch some of Dublin's games!! Bernard has been my bae for quite some time now and I don't see that changing anytime soon. I know, I know, he is now married but I still admire him!
I might be a bit biased here seeing as he is from Laois. Cha, also known as Charles, is one of Laois' finest, eh, I mean best Hurlers. That is all.
You are lying if you don't agree that this man wasn't one of your first GAA crushes! The 34 year old has just announced his retirement and I'm a little heartbroken. But I have no doubt I shall still be seeing him on the Sunday Games every now and then!!
If my Dad reads this, he will certainly slag me for a while for including a Cork man to the list (I hold a fierce grudge against Cork for robbing Laois U21 Footballers of an All Ireland Title a few years ago!!) but Alan caught my eye this year at the Munster Hurling Final and well, I couldn't leave him out.
Austin Gleeson – Waterford
Not only is he an insanely talented Hurler, he is quite handsome and has a great sense of humour too! Oh and he likes a good #OOTD pic too so like obviously he has to make the list!
James O'Donoughue – Kerry
This one will make my gal Laura happy that I've included a Kerry man!! Although, I was very shocked to read that he is 27, jaysus! He certainly could have passed as 24 to me anyway. He has that handsome cheeky chap vibe to him.
The 27 year old captained Galway to their first All Ireland Hurling Final win in 29 years and he is a little bit of a hunk!
When I think of Lee Keegan, one thing always comes to mind – His muscles! He has incredible arms and it just so helps he has a lovely face too!
I had never really noticed it before (probably because I mainly only look at Bernard Brogan) but after this year's All Ireland Football Final, I saw a picture of Jonny and thought, my god, he is good looking.
Never heard of him before this year and now I won't be forgetting his name! The 21 year old is not only one to watch in terms of football skills but he is fairly good looking too!!
There you have it – GAA's Top 15 Hottest Stars.
Do you agree or disagree with any of the top 15?
Sincerely,
Sarah Jane x