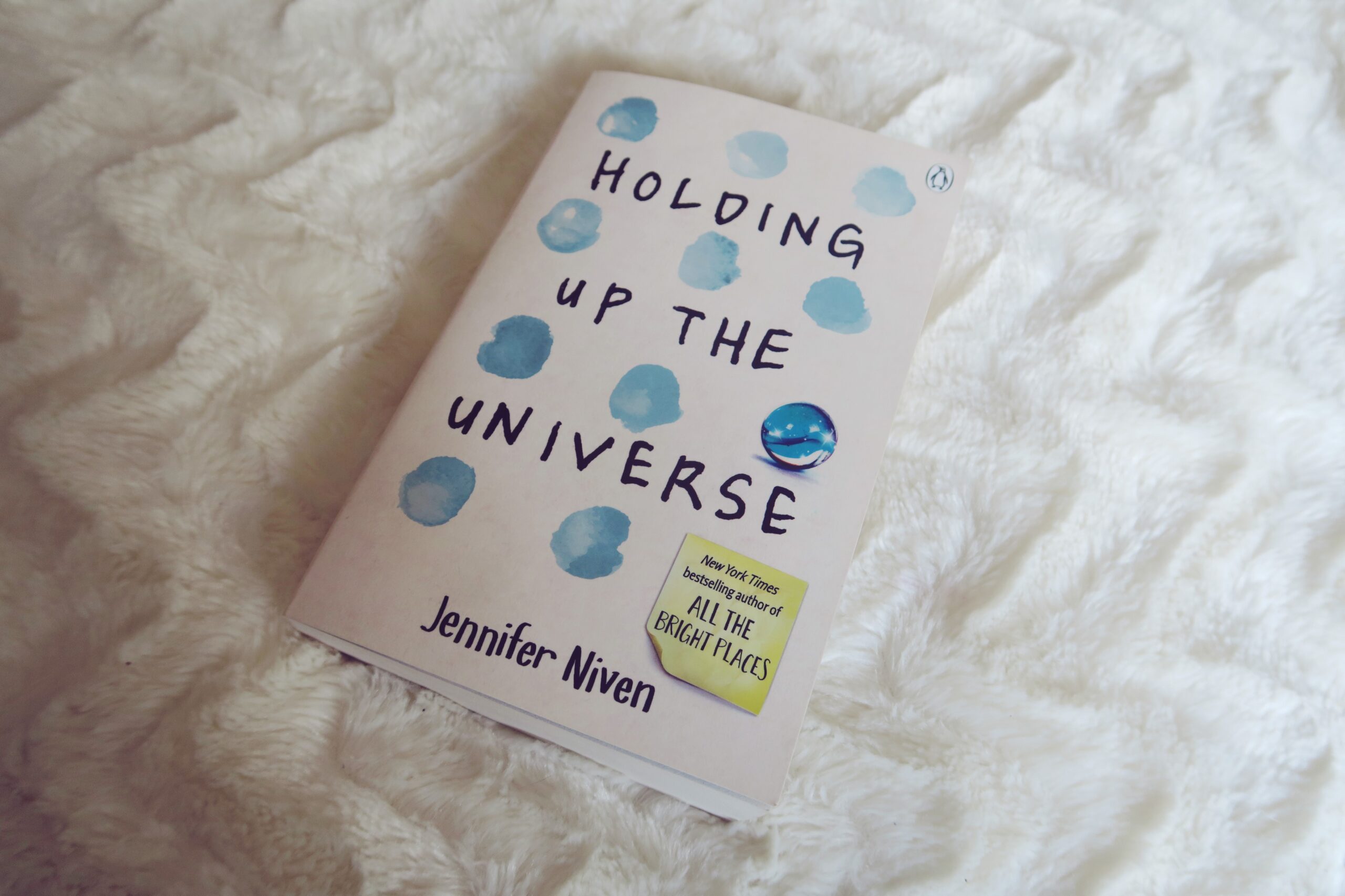 Holding Up The Universe Book Review.
When Jennifer Niven announced the release of Holding Up The Universe, I was very excited as I loved All The Bright Places.
So what is the book about?
The book is about a girl called Libby who was so overweight she needed a crane to be taken out of her house when she became ill. The reason she was so overweight was because she gained a lot of weight when her mother passed away, and she lost control of everything. Now, she has worked hard and lost a lot of weight. She is now a confident and strong young lady. However, this doesn't stop her knowing that the people she is around aren't accepting of her body. Then there is Jack, who cannot recognize faces and keeps his prosopagnosia a secret He initially thinks he recognizes Libby because of her size, but as the story goes on, that isn't the case. Jack deep down is a sweet person who needs to learn to accept his condition and talk to others about it. He causes a lot of problems for himself because he won't talk about what's happening to him. Jack and Libby meet in a strange way at school, and their story together begins.
What do I rate it?
4/5
Why?
I liked how the story was different than the usual teen love story. Jennifer Niven is certainly a very talented writer when it comes to Young Adult novels. However, I did think the story was dragged out and could of maybe ended about 15 chapters earlier. There was a few things that were unnecessary to the storyline.
To buy a copy, click here.
Fatal error
: Allowed memory size of 134217728 bytes exhausted (tried to allocate 69632 bytes) in
/var/www/vhosts/sincerelysarahjane.com/httpdocs/wp-includes/class-wp-list-util.php
on line
168
Fatal error
: Allowed memory size of 134217728 bytes exhausted (tried to allocate 32768 bytes) in
/var/www/vhosts/sincerelysarahjane.com/httpdocs/wp-content/plugins/woocommerce/includes/class-wc-log-levels.php
on line
1