My Guide to Longitude 2017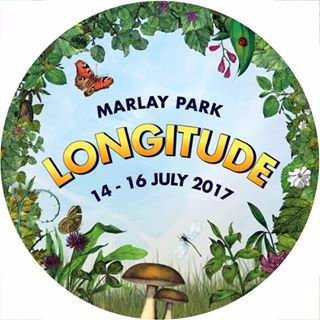 Festival time is here and one of the biggest ones is on this weekend. If you are lucky enough to be going to Longitude 2017, here is my guide to who to see and what you should/shouldn't bring!
This is year, I am lucky enough to be going all 3 days and I'm so excited!!!!
WHO NOT TO MISS:
Here is a list of some of the acts I won't be missing over the few days in Marley Park.
Mac Miller – I would be lying if I didn't say he is actually the ONLY reason I bought a ticket in the first place and because the timetable wasn't full announced at the time of ticket sales, I bought a weekend ticket to ensure I get to see him! Okay, you might not know him (I'm trying SO hard right now not to judge you!) but it's okay. He's not very well known in mainstream media in Europe. Well, not until recently. You might know his very famous girlfriend – Ariana Grande!! He recently performed with Ari at her One Love Manchester gig and soon became a bit of a household name. My favourite song of his is Dang!. You might find me at the very front at the barrier in a puddle of my own tears because I'll be so happy seeing him live!! Make sure you check out some of his set on Main Stage on Saturday at 4:45pm!
Picture This – I don't need to say much about them. You'd be mad to miss the Athy duo on the Main Stage on Friday at 7:45pm.
Dua Lipa – Her songs Be the One and Scared to be Lonely are without a doubt two of the biggest songs of summer 2017. She is sure to be one of the stand out acts of the weekend so don't miss her on Main Stage on Friday at 5pm.
Milky Chance – You know these guys by one tune in particular. Stolen Dance was released in 2013 and personally, it just reminds me of college nights out! They are on the Main Stage on Sunday 4:30pm.
JP Cooper – His name might ring a bell. Know the song September Song? Catch him on Whelans Stage on Sunday at 7pm.
Keywest – The Keywest boys take stage in the Dirty Old Town Speakeasy on Friday evening and it's one performance not to be missed!
Below are the rest of the acts who are performing over the three dates with the times & stages they are performing on!
WHAT TO BRING:
Your Ticket and please mind it at all times, don't leave it behind you in the shop you stop in on the way to Marley Park. It just leads to disappointment and embarrassment.
Cash – avoid depending on a card machine because either the queue is too long or the machine has run out of money!
Portable chargers and the USB. There is nothing worse than being separated from friends and either your phone is dead or theirs!
It is to be around 19-23 degrees all weekend in Dublin but there could be rain. Make sure you wear suncream at all times.
Rain jacket – just in case!!
Wellies maybe? If the weather is really good, you won't need them but if it has rained the previous day, I highly advise them.
ARRIVE EARLY TO AVOID MISSING THE FIRST ACT (if you want to see them) – The queues are crazy at 2pm!! Gates open at 1:30pm each day.
Tissues – They are great for everything from when a friend is getting sick to when you need to pee to when your hay fever kicks in! Pack loads.
WHAT NOT TO BRING:
A large bag! Large bags and backpacks will not be allowed in for security reasons. Have a handbag that is smaller than A4 and you'll be fine! There will be no cloakrooms so avoid disappointment.
Avoid bringing anything that is going to hold you up in the queue, you are just wasting fun time with your friends and missing good music!
No cameras! Well professional ones anyway, that includes Go Pro's and those small Canon ones (Which means no vlogging for me!)
Do not bring umbrellas, they are not allowed!
No alcohol is allowed to be brought in. You have to buy it all on site. Also, do not turn up drunk as you'll be turned away.
No folding chairs – You have to sit on the ground like everyone else!!
Excessive amounts of cigarettes, you are only allowed enough for you.
Fireworks, Flares or Chinese Lanterns, they are pointless at a festival anyway!
For more information
Check out Longitude's website here. This year Longitude have launched a Longitude 2017 app which is available on iTunes and Android stores and it's free!! It has a everything you'd need to make the most of the festival, including stage times!
That's it. Have a good time, look after yourself and friends, be careful and most importantly, enjoy the music.
Oh and one last thing, cover your drink at all time! Don't want anything to ruin a good time!
Sincerely,
Sarah Jane xo
Fatal error
: Allowed memory size of 134217728 bytes exhausted (tried to allocate 69632 bytes) in
/var/www/vhosts/sincerelysarahjane.com/httpdocs/wp-includes/class-wpdb.php
on line
2154
Fatal error
: Allowed memory size of 134217728 bytes exhausted (tried to allocate 32768 bytes) in
/var/www/vhosts/sincerelysarahjane.com/httpdocs/wp-content/plugins/woocommerce/includes/class-wc-log-levels.php
on line
1