My Top 5 Podcast Recommendations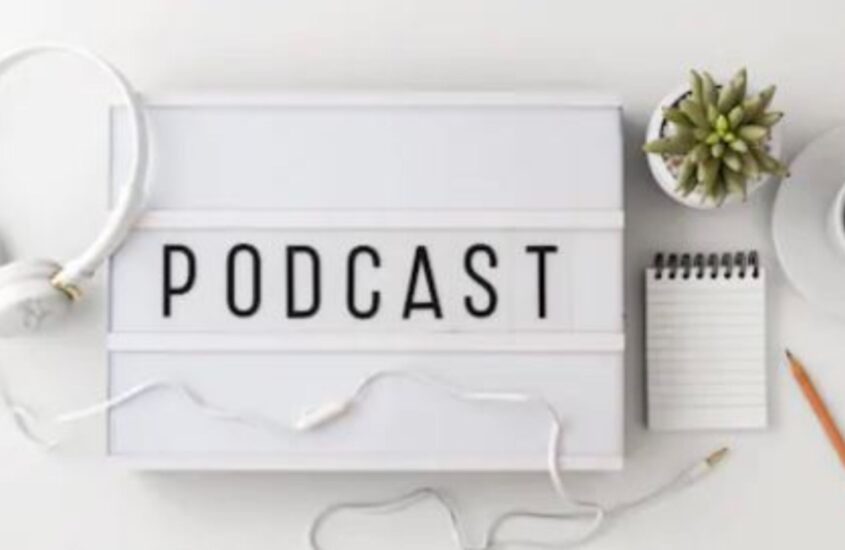 Podcasts have steadily become the new 'it' thing that everyone is obsessing over and it's easy to see why. With hundreds of genres to choose from, there is a podcast to cater for everyone's needs. They are so accessible and can easily be listened to while on the commute to and from work, tidying the house, working out in the gym (if you are sick of your workout playlist!) or simply on in the background when you are unwinding with a cup of tea in the evening.
What is a podcast? Well, podcasts are mainly described as on-demand internet radio talks and are available on many platforms such as iTunes and Spotify. More importantly, it's free to listen to them. A bit of trivial information for you but the word Podcast steams from Pod and Broadcast merged into one. The 'pod' part refers to iPod devices and then obviously, the 'broadcast' part originates from radio broadcasts.
I have compiled a list of my top 5 Podcast that I listen to and enjoy. It wasn't until I was composing this list that two things occurred to me: 1 – These are all women (well, Conor from Popsessed is obviously a guy but you get me!) and 2 – they are all Irish! How amazing is that? These Irish gals are slaying the podcast world!
5. The Laughs of Your Life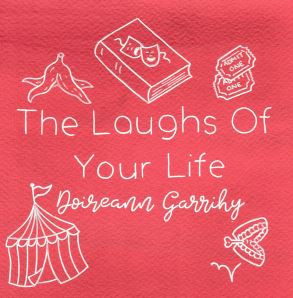 I think this is the newest podcast to the podcast world, with Doireann only venturing down this path in March this year I think. The concept of The Laughs of your Life is to delve into the beauty of having a laugh and speaking to some of Ireland's well known celebs from all walks of life about various parts of their lives, including those 'if I don't laugh, I'll cry' moments. It has me crying with laughter almost every time I listen, so it's definitely worth checking out.
Check it out here.
4. It Galz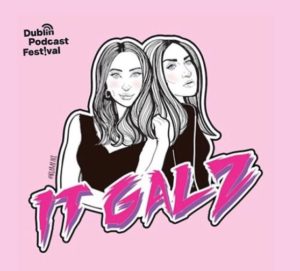 This is probably the oldest podcast on my list but I only got into this one late last year. I had heard the name back in 2017 on Twitter and in conversations but didn't actually jump on the bandwagon back then and I am so annoyed that I didn't. Lindsay and Jenny's podcast is all about a gal's life, as they put it, and discuss 'the loves, lives and escapades of fabulous galz and truly delve into the modern female experience.' They sometimes have guests on, but it's mainly them and just like my #1 choice, these gals have me howling to myself on public transport!
Check it out here.
3. The Good Glow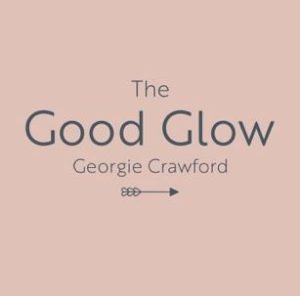 The Good Glow was started back in – by Georgie Crawford. She felt that there was a need for women in Ireland to have more in depth conversations about their health and well being in order to drive awareness of self care and therefore, she created The Good Glow. She initially used the podcast to share how she put her life back together after she was diagnosed with cancer, how it changed her perspective on life and how her life has changed, for the better.
​She has had some of Ireland's biggest names on the podcast, such as Doireann Garrihy, Pippa O'Connor, Caroline Foran (who I have mentioned below!) and even has Suzanne Jackson aka So Sue Me on the latest episode and discusses life and everything in between with these guests. It's interesting to hear these conversations and learn an insight into the lifestyle of these high profile people that we generally wouldn't hear.
Check it out here.
2. Owning It: The Anxiety Podcast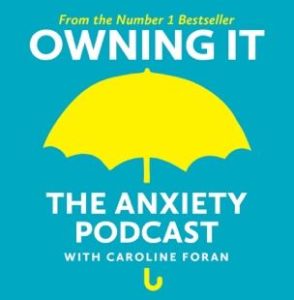 You might recognise this podcast title and that is because it stemmed from Caroline Foran's book, Owning It: Your Bullshit Free Guide To Living With Anxiety. With the book being such a huge success, Caroline decided to make a podcast on the topic of anxiety and regularly has guests on, such as James Kavanagh and Vogue Williams, to talk about their own experiences with anxiety and how they deal with it. She has several episodes which expand on chapters from her book and give you advice on how to handle anxiety, which I found very useful. I adored the book and found it like a bible for when I was having bouts of anxiety so it's nice to have this podcast to use while I'm out and about and I wouldn't have the book with me. It's also such a good podcast to advise friends and family, who might not understand what anxiety is or how to help you.
Check it out here.
1. Popsessed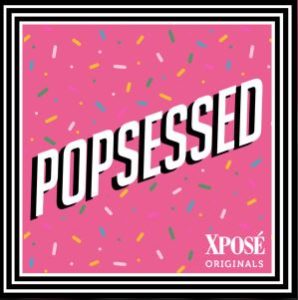 My number one spot without a shadow of a doubt has to go to my ultimate favourite podcast; Popsessed. I only got hooked on Popsessed after my friend Valerie recommended it to me as she knew I would truly enjoy it and my god, she was so right. I actually can't wait for Wednesdays to listen to it!!!
Popsessed is hosted by Conor Behan and Holly Shortall and it is a weekly pop-culture commentary between the pair and you will be addicted within 5 minutes of listening to them. It runs for around an hour and 10-15 minutes but it flies by and as soon as it's over, you're patiently waiting for the next episode. Conor and Holly are extremely sharp and hilarious, you'll be laughing along throughout the podcast – I have been caught giggling when listening while out doing my bits in the city and no shame! The pair also have several tag lines which will suddenly become immersed into your vocab without you knowing, I promise you that!!!
Highly recommend checking it out – it's deserved x
Check it out here.
What podcasts have you been listening to? Let me know if you listen to any of these recommendations or have any that I should be listening to!
Sincerely,
Sarah Jane xo
Fatal error
: Allowed memory size of 134217728 bytes exhausted (tried to allocate 20480 bytes) in
/var/www/vhosts/sincerelysarahjane.com/httpdocs/wp-includes/class-wpdb.php
on line
2153