'Mr.Grey will see you now'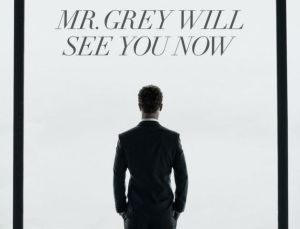 On Thursday the 24th of July at 1pm, the majority of the female population got very excited and it's all down to the dreamy Mr.Grey.
The official trailer for the first movie belonging to the 50 Shades of Grey Trilogy has been released and my god, it does NOT disappoint! In fact, I wish the movie was out tomorrow so I could drool all over Mr.Grey.
[youtube https://www.youtube.com/watch?v=SfZWFDs0LxA&w=560&h=315]
Christian Grey is played by Irish hunk Jamie Dornan and although there have been many complaints that he doesn't quite live up to how Christian is described in the book, he still makes me hot under the collar. If you need more convincing as to why I think he is perfect for the role, Please take time out to check out two of the images below. You'll thank me later 😉
I have to admit, I found myself replaying the steamy elevator make-out session in the trailer a few times throughout the past few days (Okay maybe I have watched it like 50 times but what girl hasn't?)
If the trailer is this good and has us all excited, I can just imagine that the movie is going to be incredible (hopefully, I hate when the movie doesn't live it up to the book!) If Christian's dirty talk and actions in the book made you turn 50 Shades of Red, well thank god the cinema is a dark place then eh? 😛
Beyonce has stripped back her song Crazy In Love and has given it a much more sexual tone to suit the movie, as it is the feature song for the film.
The day that every woman who has read this book has been dreaming of is almost here, we just have to a little over 200 days and 'Mr.Grey will see you now'
But don't worry ladies, if you follow Jamie Dornan on Instagram, I'm sure he will tease us will pictures and clips up until the movie is released (JamieDornan1, no need to thank me 😛 ).
Fatal error
: Allowed memory size of 134217728 bytes exhausted (tried to allocate 69632 bytes) in
/var/www/vhosts/sincerelysarahjane.com/httpdocs/wp-includes/class-wpdb.php
on line
2154
Fatal error
: Allowed memory size of 134217728 bytes exhausted (tried to allocate 32768 bytes) in
/var/www/vhosts/sincerelysarahjane.com/httpdocs/wp-content/plugins/woocommerce/includes/class-wc-log-levels.php
on line
1