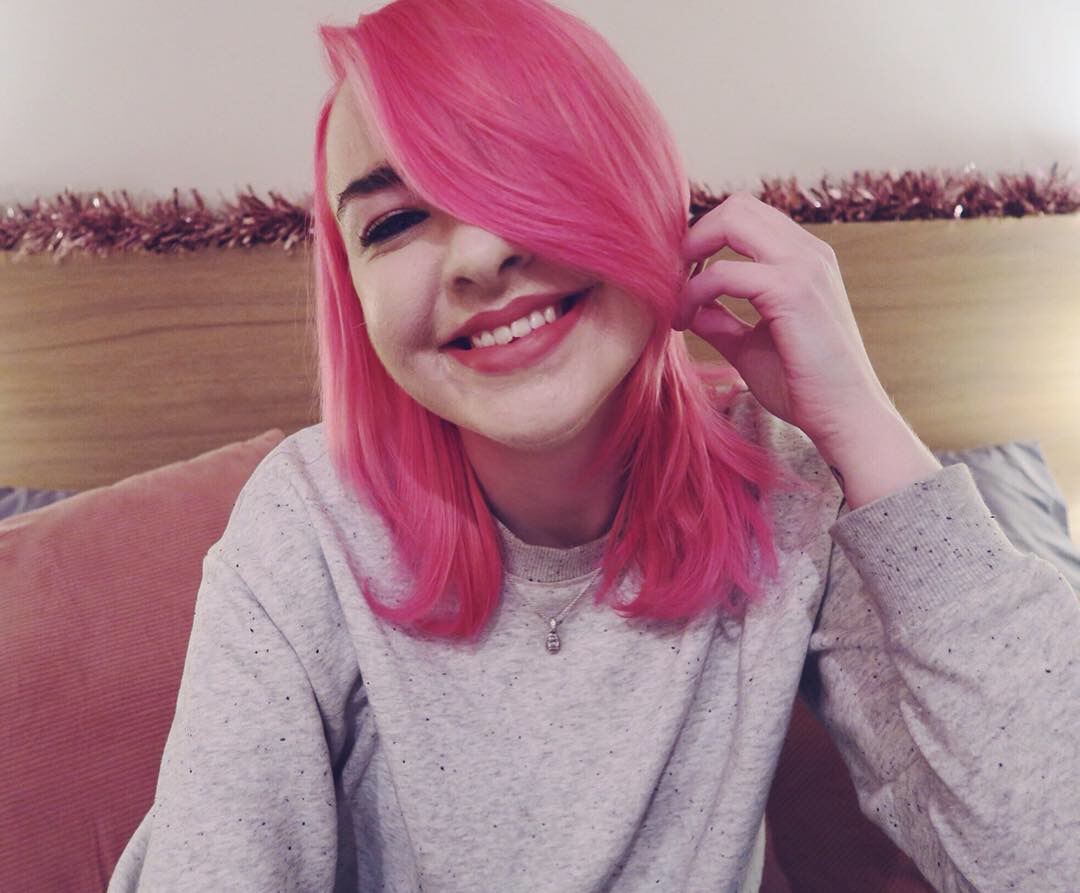 Guess what's back?! The return of pink hair has happened!!! Yesterday, I finally went back to my signature hair colour and I have never felt more like myself.
Ok, so how and why did this happen? Well, a hairdresser I know asked would I be interested in being a hair model for Kevin Murphy to showcase their new colours & toners and, well you know me, I couldn't turn down this opportunity. Since I went grey for Christmas, I wanted to go for a bright colour after. I had initially planned on going lilac first but my heart skipped a beat at the thought of being pink again and I had to follow my heart!!!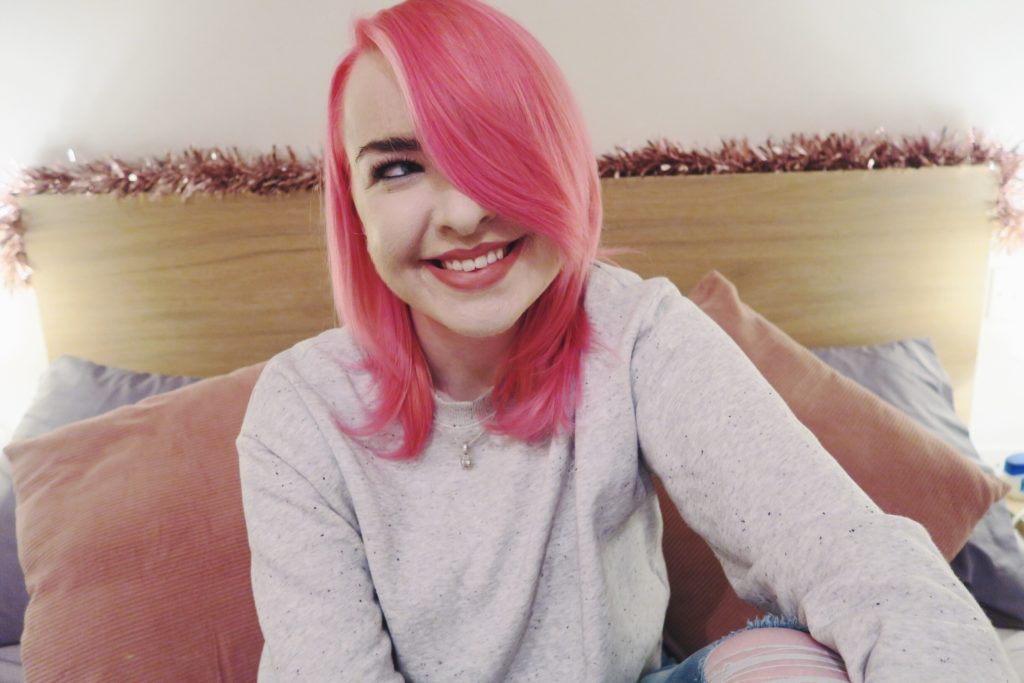 COLOR.ME
While I was at the showcase, I was listening to what the leading Kevin Murphy colorist's Iggy was discussing about the COLOR.ME range. Now, I am not hairdresser and don't know much about hair/hair products. However, I am cautious about what I do to my hair and I was very impressed with everything Iggy was talking about. He explained that the range has been created with naturally beneficial ingredients that help moisturise and rejuvenate the hair, while revealing incredible shine and colour. The best part? They don't causing harm to the environment and don't cause damage to the hair – AMAZING RIGHT?!!
The COLOR.ME range is PPD and Ammonia free and the ingredients include natural products like aloe vera, shea butter, pomegranate and honey – and you can smell these ingredients too! I was loving the aroma when getting my hair done!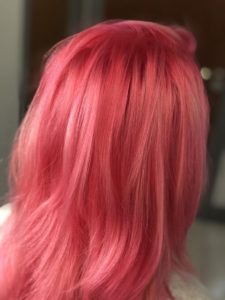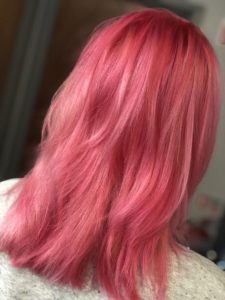 THE PROCESS
Firstly, I had to bleach up as my natural root had grown out. This is the part where you feel like you look like Eminem back in early 2000's as that's how bleached you have to go. This is also the part that would normally burn your scalp or make you itchy, but I had none of these reactions. Maybe it is because I am used to it, but sometimes, I do want to scratch my scalp but not this time, yay!!
Next up is the toner & colour. Again, I don't know the exact toner and colour numbers used to get my colour. This is the part that sometimes can be tricky. Initially, the first ones we used gave me a peach/salmon pink and I wanted a bright pink, so it was back to the mixing bowl!
We eventually got the colour mix right in the next try and ended up with this colour. The whole process took about 5 hours lol. That is probably one of the shorter times I have been in a salon chair!!!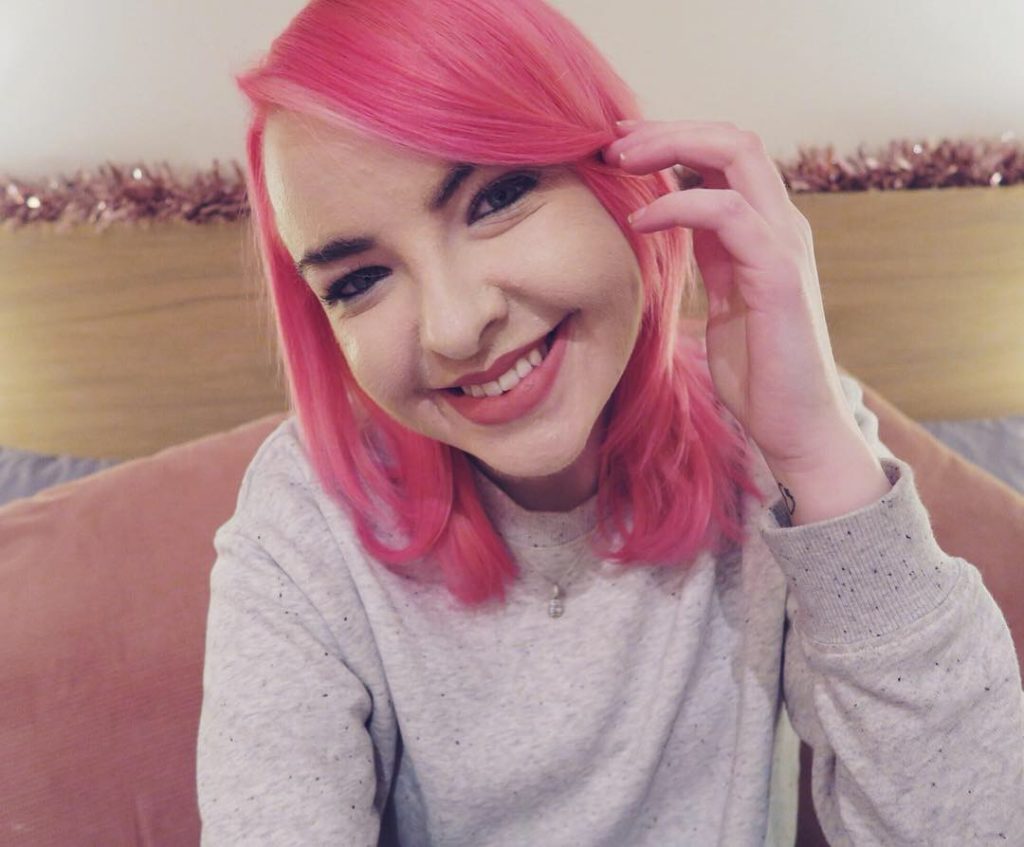 This is my first time being proper pink in about 2 years; I had a pink tint last May and went pink/purple for Longitude/last summer.
WHAT'S NEXT
While in the salon yesterday, one of the stylists badly wanted me to go sky blue/seaweed green and since he has mentioned it, it's all I have been thinking about. So that might be my next colour, but you'll have to stay tuned to my social media platforms to see what happens next!
Sincerely,
Sarah Jane xx
Fatal error
: Allowed memory size of 134217728 bytes exhausted (tried to allocate 69632 bytes) in
/var/www/vhosts/sincerelysarahjane.com/httpdocs/wp-includes/class-wpdb.php
on line
2154
Fatal error
: Allowed memory size of 134217728 bytes exhausted (tried to allocate 32768 bytes) in
/var/www/vhosts/sincerelysarahjane.com/httpdocs/wp-content/plugins/woocommerce/includes/class-wc-log-levels.php
on line
1