A midweek adventure to Belfast with Darina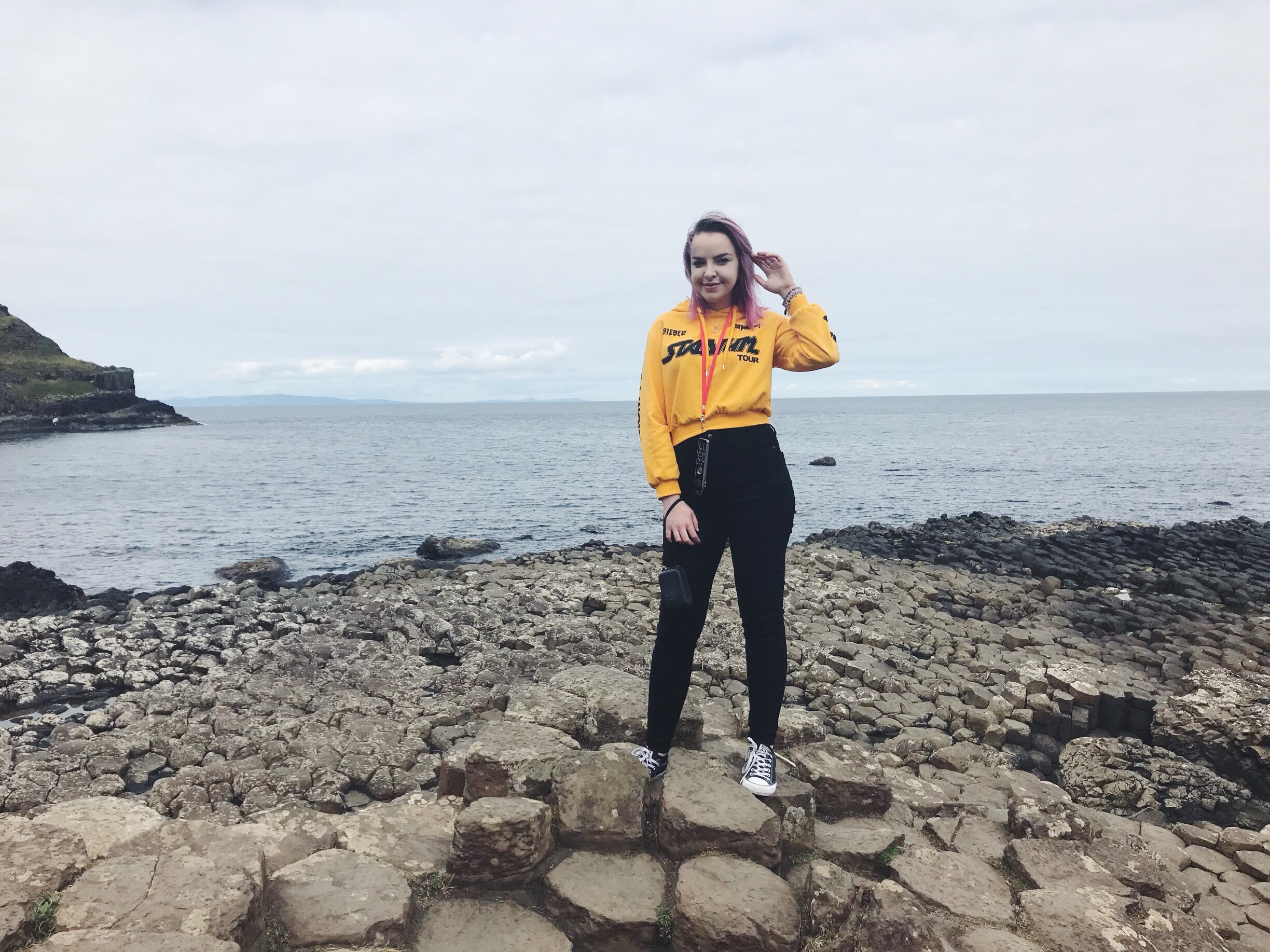 Last week, my friend Darina and I headed to Belfast for a midweek adventure to Belfast and we had a lovely few days away!
On Wednesday evening, we got the train to Belfast from Connolly Station for €37.98. The train takes just over 2 hours so you can sit back and relax on your journey to the North. I'd advise booking your tickets online in advance as it is the cheapest option and that way you can also book your seats to ensure everyone sits together! I said to Darina several times that the train didn't feel like a typical Irish Rail train, I felt like I was on a train in midlands Europe! It was a gorgeous train and worth the money!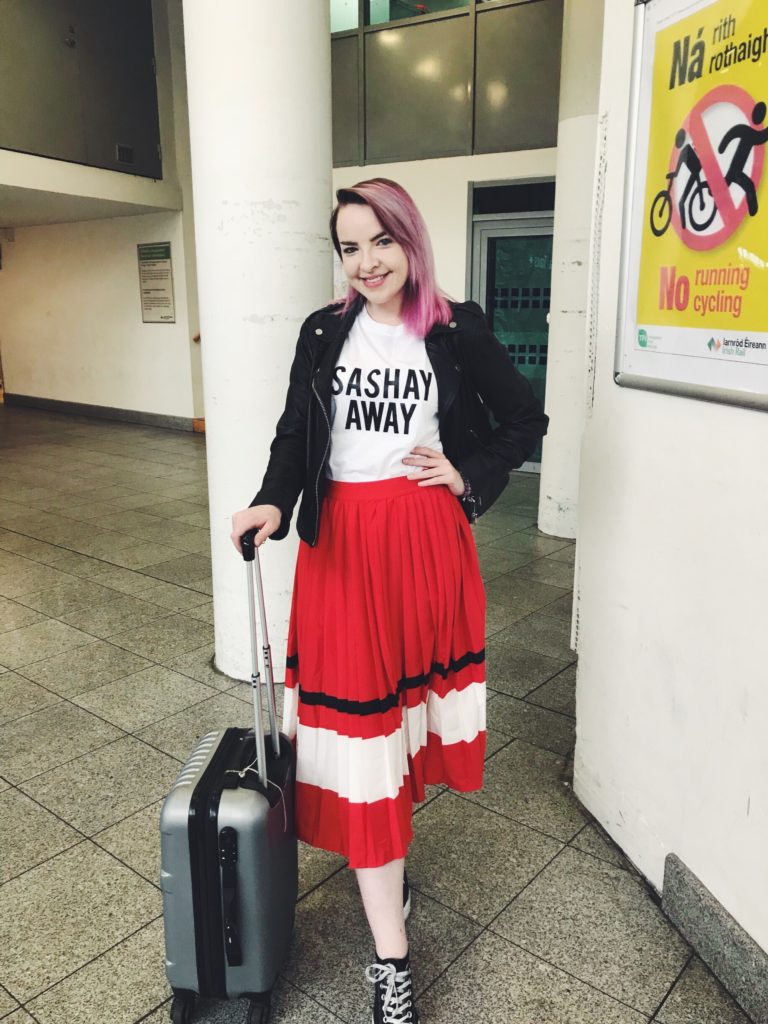 We both couldn't afford to splash out on a fancy hotel this time so we stayed in the Ibis Hotel on Castle Street. It was around €77 each I think for 2 nights. We paid an additional €15 for breakfast for 2 mornings when leaving which worked out cheaper than if we had to pre book it. The hotel was less than a 10 minute walk from Victoria Square and the Cathedral Quarter!
When we arrived on Wednesday evening, it was after 9pm and unfortunately for poor Darina, I had one thing on my mind and that was to get to the hotel to watch Love Island ASAP, meaning we were then too late to go out for food in any reasonably priced restaurants. We ended up getting food in the hotel and then headed out for some drinks. We went to a place called Flithy McNasty's and it's actually a cool spot. It has something like 7 different areas which are all completely different. We went on a quiet night and that was probably to the delight of every man there, as we were the only two ladies there for about an hour!! Nightlife midweek in Belfast hasn't caught up with Dublin anyway!!! Also, what is the deal with everywhere closing at 1am? I'm usually only going into a club at 12am in Dublin lol!
On Thursday evening, we went to the reliable Zizzi's because they have great food and are Gluten Free. The struggle to find restaurants that serve Gluten Free food was so hard in Belfast! After that, we went wandering looking for a spot for a few drinks. The place we ended up had a big crowd and live music, so we strolled in. We were basically looking for somewhere to have a few pre drinks before going to Kremlin, a gay nightclub that was recommended by some guys the night before in Filthy McNasty's! However, something happened in that bar which I can't remember the name of and we had to leave for an early night. Let's just say I tend to attract the douchebags on nights out!!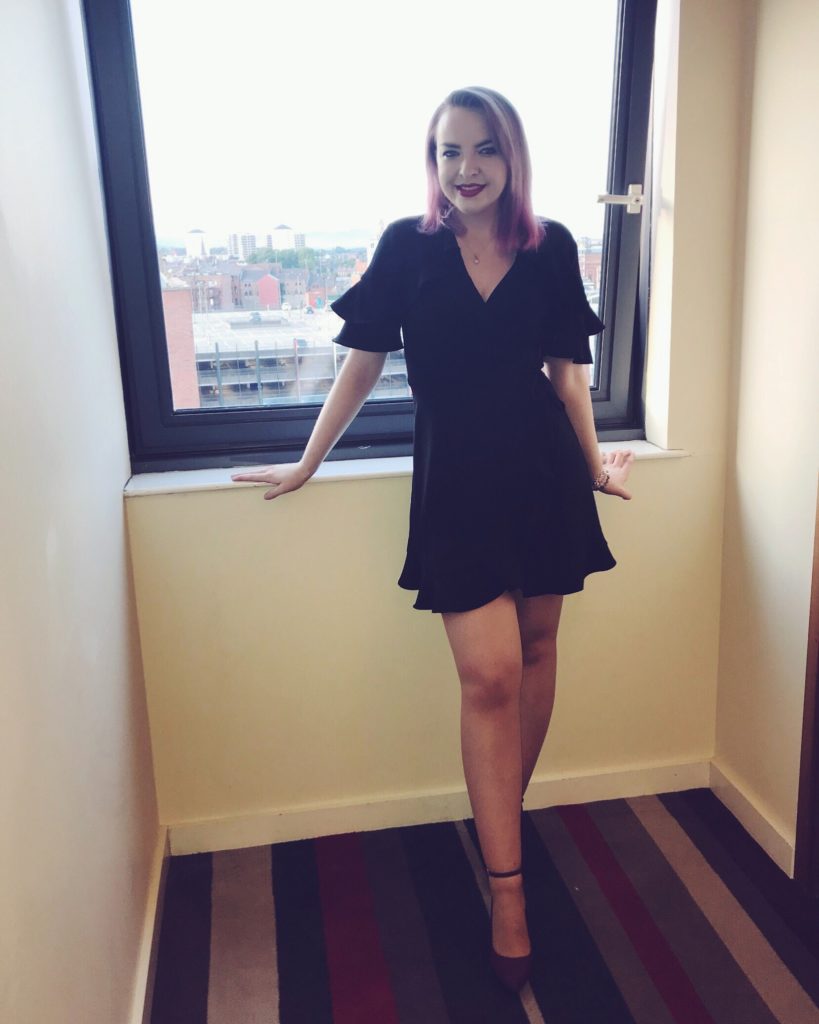 Giant's Causeway
On Thursday, we went to the Giant's Causeway, at long last. I have been to Belfast a couple times before for GAA matches but have never done any of the touristy things so it was nice to be a tourist this time. Darina and I have been planning this trip for somewhile and we were supposed to go last year but due to my PCOS, I had to postpone. Granted, I had surgery on my ovaries three weeks ago and still managed to go this time and walk over 5km on the Giant's Causeway, so I'm very pleased with myself!!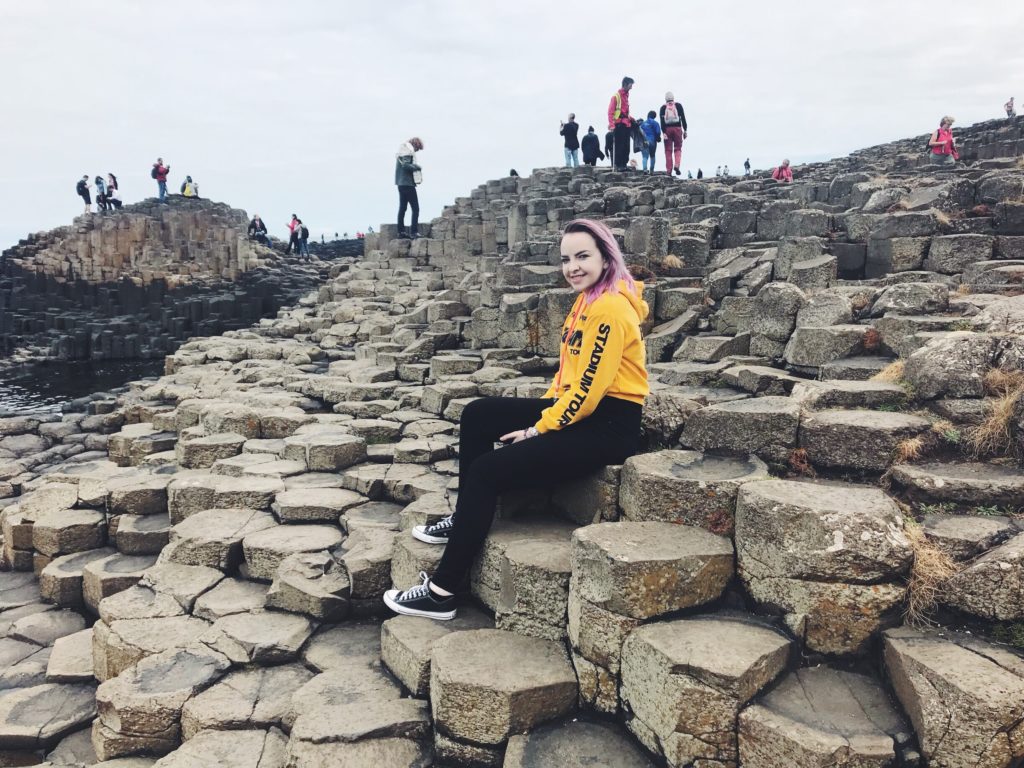 We booked a tour with Irish Tours Tickets for €30. We had to arrive at the Irish Tour Tickets office on 10 Great Victoria Street before 9am to check in. The tour officially starts at 9:15am. Both Darina and I highly recommend booking with this tour because you get your money's worth. First on our trip was the Giant's Causeway. We stayed here for approximately 1hr 45mins. We got to go off on our own around the Causeway at our own pleasure, which basically was me roaring at Darina to take pictures of me every few seconds!! My camera roll had about 1000 photos when we were finished. I asked a lady to take a photo of Darina and I and she only took 2 photos, 2 PHOTOS? Why do these people exist?
Anyway, once we finished at the Giant's Causeway, we went to Dunluce Castle. Unfortunately, it is only a photo opportunity and we only stayed for 15 minutes. If you want to do a tour of it, I think it's included in the Game of Thrones one!
Next on the agenda was Bushmills Whiskey Distillery, where we stayed for 1 hour. We had lunch and done some whiskey tasting. I should note that I had 2 sips and thought I was going to vomit. Darina however, necked back 2 out of the 3 tastings!!! Check out my vlog below to see my reaction to the whiskey!
We were off to Carrick-A-Rede Rope Bridge next. We didn't do this as both of us have a fear of bridges. However there is a cute little cafe there so we had tea and cake and took in the wonderful view. We were there for about 1hr 30 minutes.
If you want to walk the tour, you have to pay extra but can do so by paying on the bus that morning!
After that, we drove through Cushendall, Glenariff and Cushendun villages and ended in Carnlough where we had a quick Ice Cream stop!
Our last stop of the day was at Carrickfergus Castle for another photo opportunity. We then returned to Belfast after 6:30pm!
You can book the tour here: Irish Tour Tickets
Titanic Experience
On Friday morning, we went to the Titanic Experience. I have been a fan of the movie and the story of the Titanic since a very young age so you can imagine my excitement when we got there. We got the White Star Premium Pass which was around €34. It includes 3 tours in one which is such a bargain because each tour is roughly around €20 so you are basically getting 1 and a half tours for free.
The package includes: The Discovery Tour is a one hour guided walking tour where you walk in the footsteps of the people who designed and built Titanic, and learn a lot of stories about the Titanic that haven't been talked about in the limelight. Our tour guide was Rob and he was amazing! It was around 60 minutes long but well worth it. Next is the Titanic Experience is nine interpretive and interactive galleries that explores all things about the Titanic. You can explore the shipyard, walk the decks, travel to the depths of the ocean and uncover the true story of the Titanic.
Finally, the SS Nomadic is the last thing in the package. The Nomadic allows you to experience first-hand what it was like to be a passenger boarding Titanic as it is the only remaining thing connected to the Titanic.
With the White Star Premium Pass, you also get a Souvenir Photograph and entitles you to 15% OFF in Bistro 401 and the Titanic Store!
You can book the White Star Premium passes here!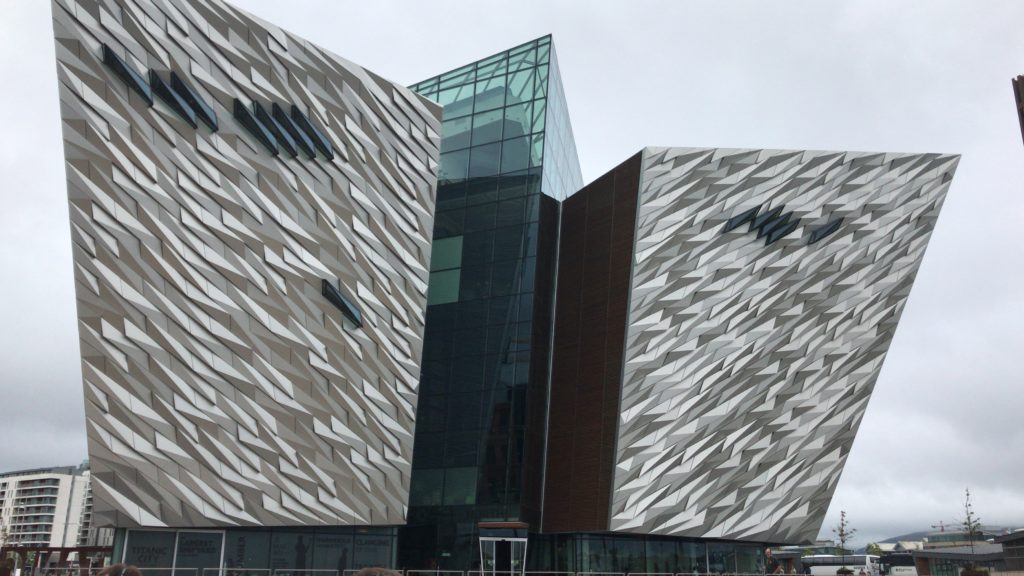 It absolutely lashed on the Friday so it was a good idea to do the tour that day. However, it wasn't great for me who wanted to get a picture outside of the Titanic Experience. I'd be surprised if Darina doesn't have a cold this week!
Belfast was definitely worth the visit and I look forward to returning soon!
Make sure you watch my vlog below for more insight into our Belfast adventures!
[embedyt] https://www.youtube.com/watch?v=i2rgny16lvo[/embedyt]
Have you been to Belfast before? Let me know what you got up to!
Sincerely,
Sarah Jane xo
Fatal error
: Allowed memory size of 134217728 bytes exhausted (tried to allocate 20480 bytes) in
/var/www/vhosts/sincerelysarahjane.com/httpdocs/wp-includes/class-wpdb.php
on line
2153
Fatal error
: Allowed memory size of 134217728 bytes exhausted (tried to allocate 32768 bytes) in
/var/www/vhosts/sincerelysarahjane.com/httpdocs/wp-content/plugins/woocommerce/includes/class-wc-log-levels.php
on line
1