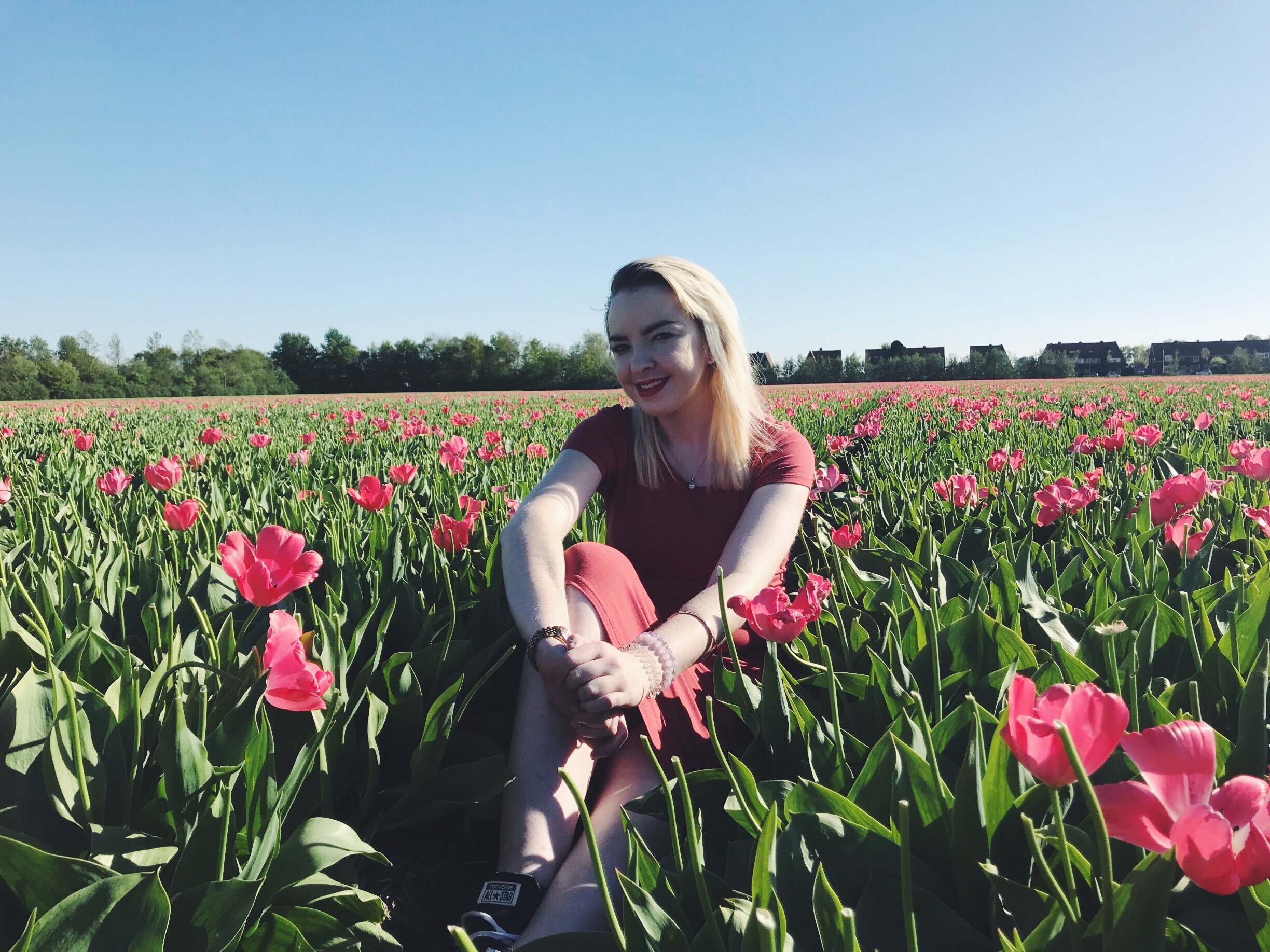 For the May Bank holiday weekend, I hopped on a plane and headed to Amsterdam for the weekend to visit my friend Melodie. It was my first time in Amsterdam and I fell in love with the city within a few hours of being there.
Melodie is currently living and working in Amsterdam over a year now (I think!) Melodie is actually from Lyon in France but that girl has lived in more European cities than in the past few years, I can't keep up.
In case you didn't know the story of our friendship, Melodie and I actually are penpals. We first wrote to each other back when we were 12, which is over 12 years ago now!!! WOW!
Anyway, I hadn't seen her in a while so when I had no plans for the weekend, I booked flights to see her!

Of course, in typical me style, I didn't go without any problems! I got my 4th and final wisdom tooth out the week before flying and was still extremely sore and swollen but that wasn't stopping me.
On the Friday, Mel was working so I ended up wandering around by myself for a while and I loved it. I felt like I knew the city before because I didn't feel out of place or lost for a second. I stumbled across a park and ended up sitting there for a while and reading my book in the great weather.
After a while, Mel encouraged me to go do the Heineken experience. I was a bit apprehensive about doing it on my own but I done it and I'm glad I did. It was very much like the Guinness Storehouse.
After that, Mel and I went for dinner and a drink and ended up wandering around the streets of Amsterdam. It somehow ended up in me showing Mel the way because she kept getting lost!!!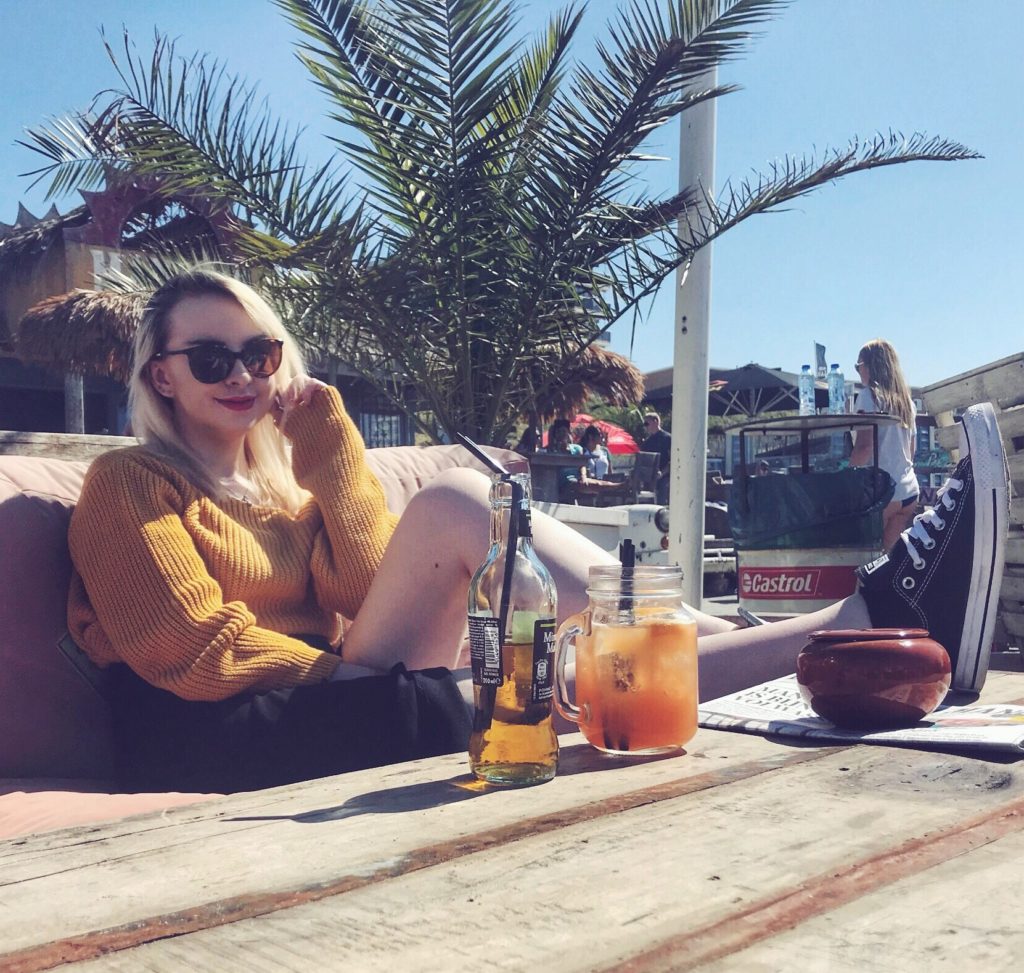 On Saturday, the weather was beautiful so Mel said we should go to the beach. I know, who knew there was a beach in Amsterdam? We headed to Zandvoort and spent the afternoon there.
We had cocktails, well I did – Mel had apple juice – and we chilled watching the beautiful views. If you are ever looking for something different to do in Amsterdam, definitely go to Zandvoort for an afternoon.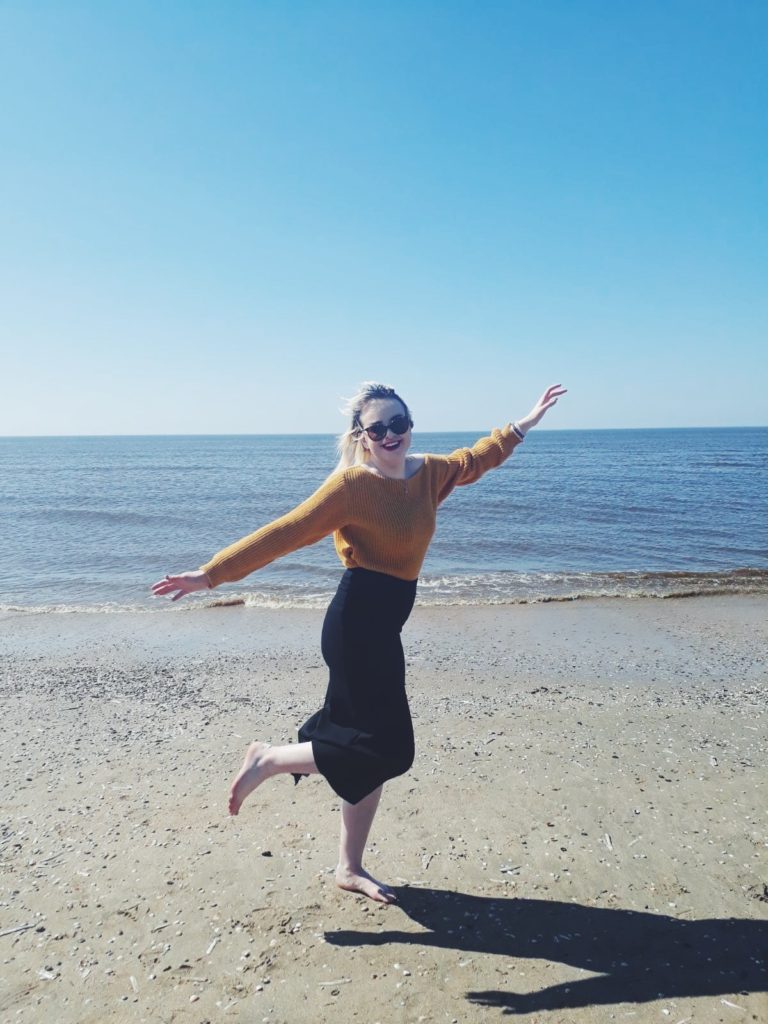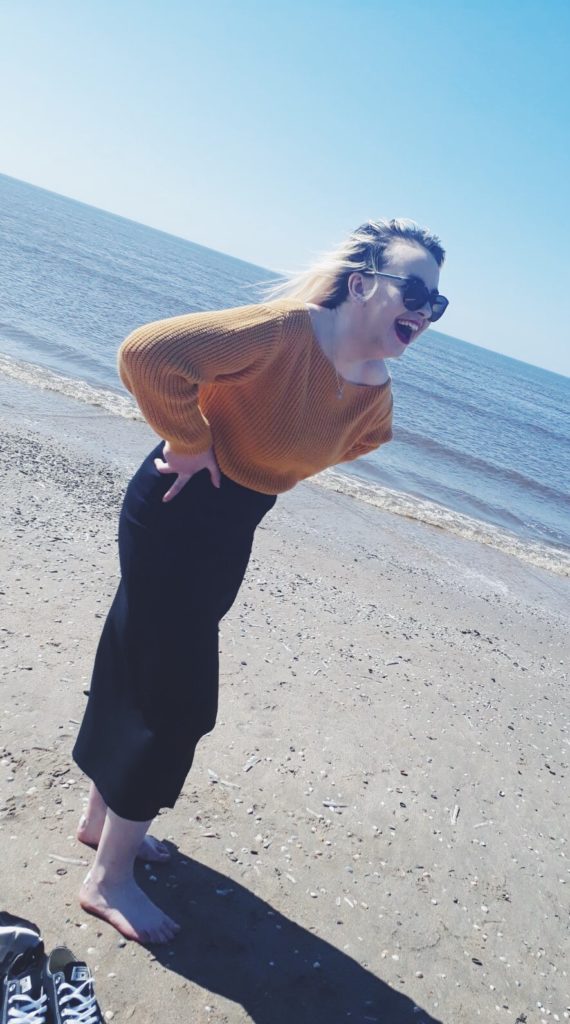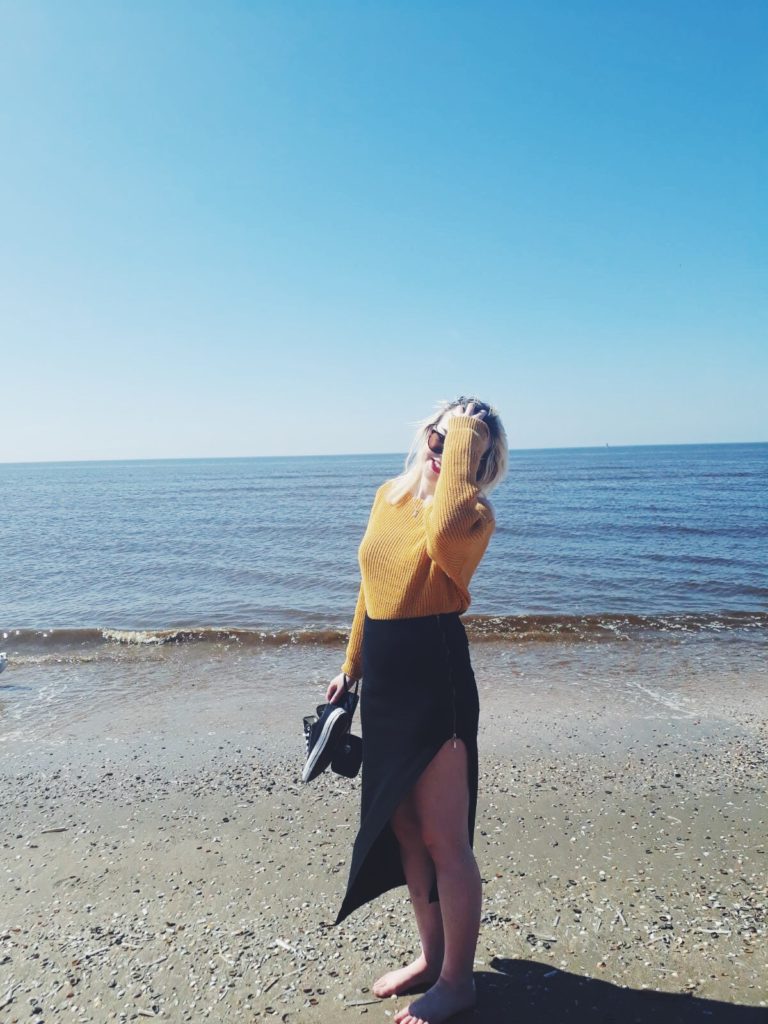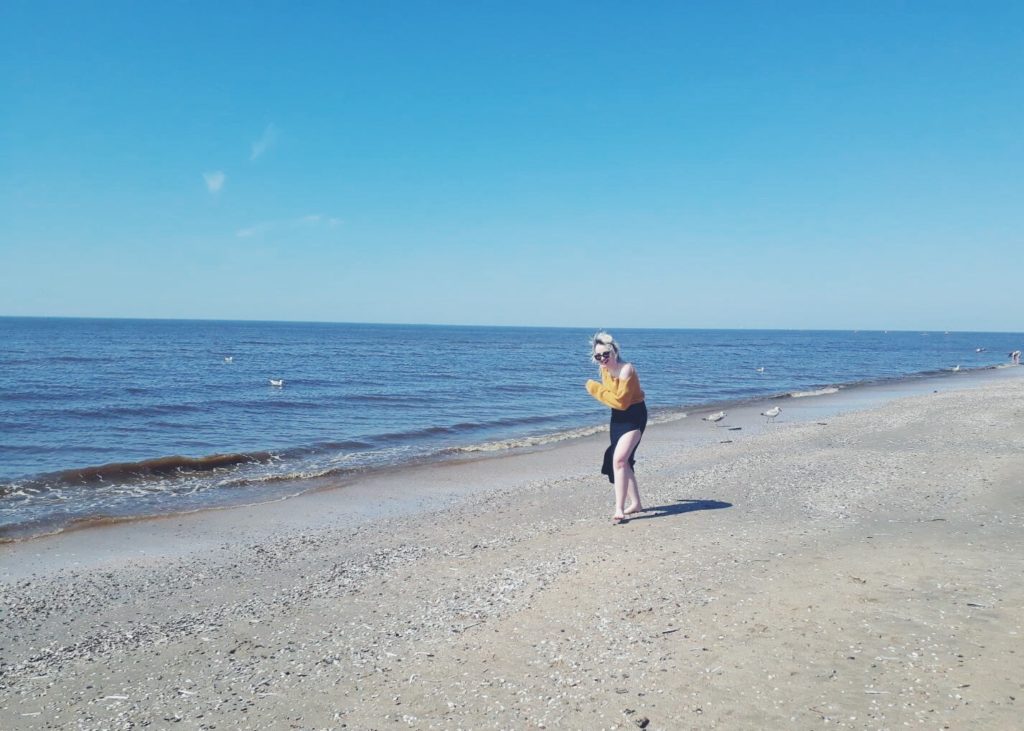 As you can probably tell, Mel loved taking photos of me and sure I only loved it too, always thinking of that Instagram game you know!!
I will admit, I'm not a huge fan of beaches but I liked this one. It wasn't too busy and the eye candy was very good 😉
If it was a little warmer, I would have got into the sea but it was still too cold for me!
We got the train to the beach and it only took about 30 minutes!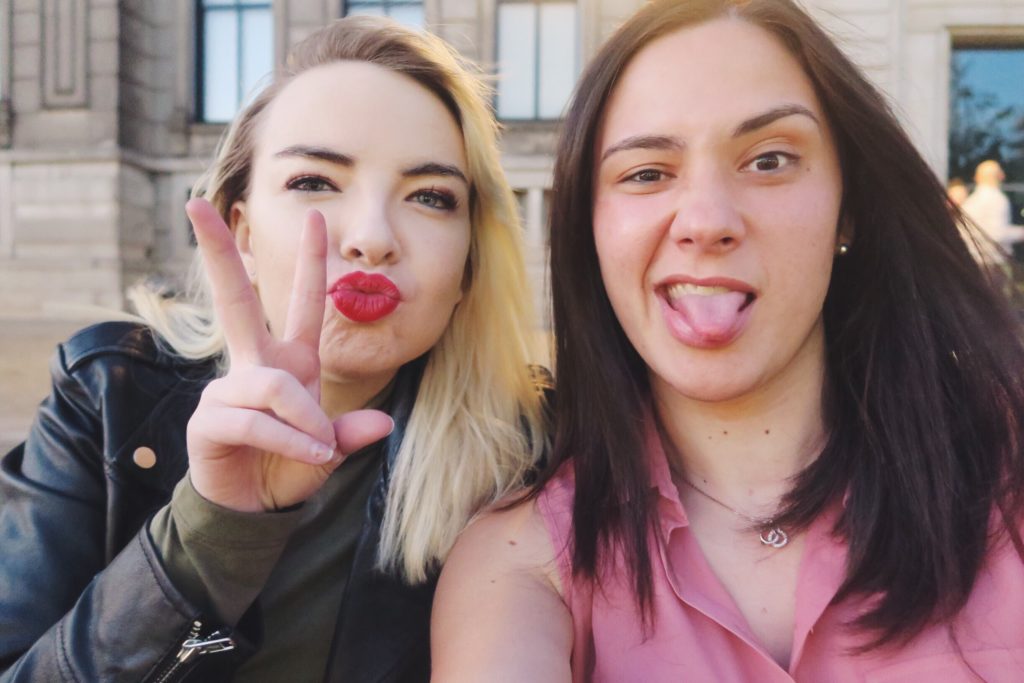 On Saturday night, we had a few drinks on the river bank in the centre and it was lovely to chill and chat. We then ended up going to one of Mel's friends house and spent until the early hours on his roof top terrace. I felt like I lived in Amsterdam and wasn't a tourist for the weekend.
The next morning, we wondered around a beautiful park (for the life of me, I can not remember the name!!) and I found an Irish pub so Mel could have an Full Irish Breakfast. Again, who's been living in Amsterdam for a year? Me or Mel?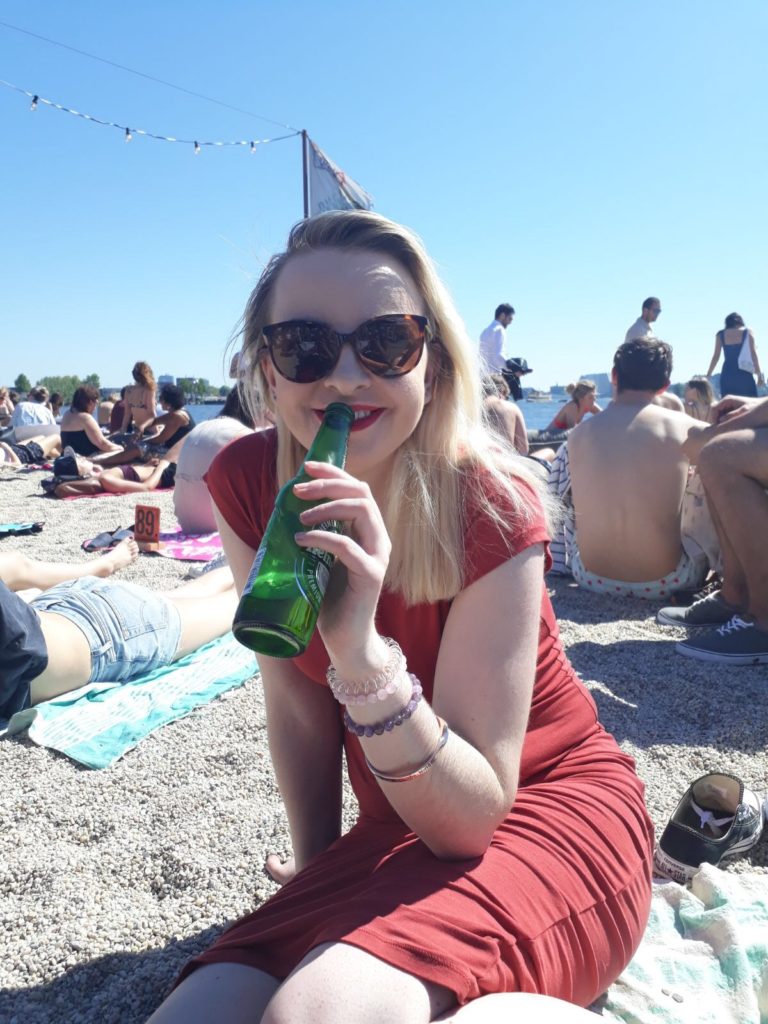 We went to Pllek, a man made beach on the riverfront. This had such a cool vibe, and there was people of all ages there. You could get food and drink in the bar and chill along the riverfront! It is a little hard to find but if you just follow the crowd, you'll find it!
You have to get a ferry there but it's free and only takes 10 minutes. Plus, I don't like boats but I still done it so!!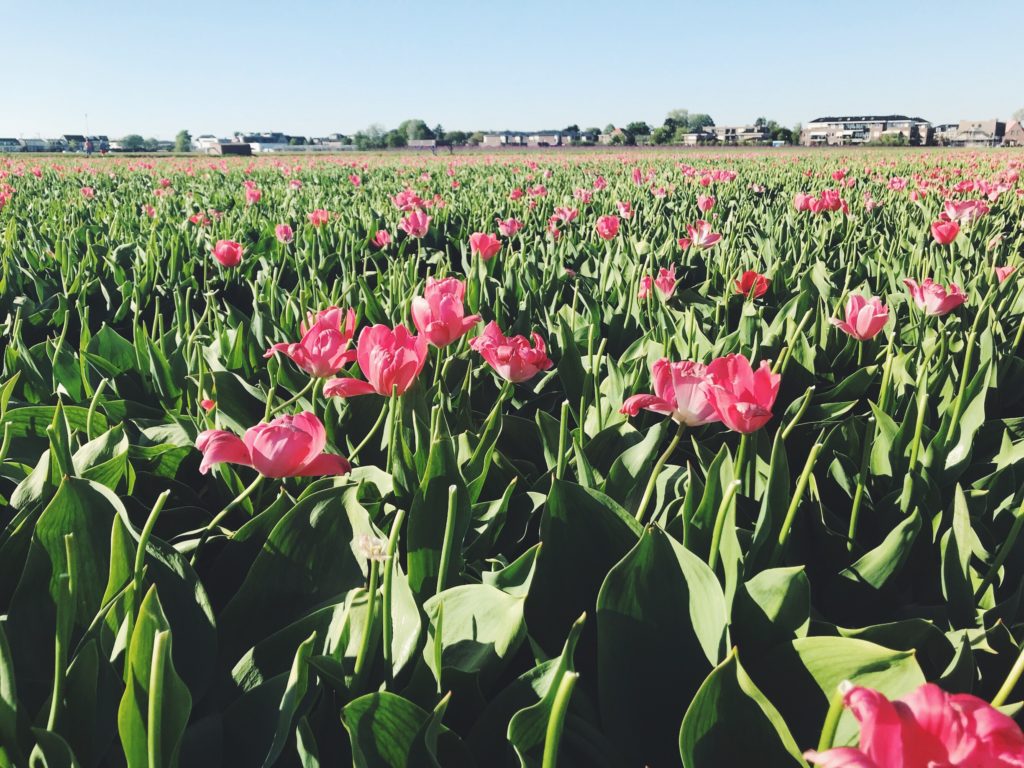 After Pllek, we went to Keukenhof to the tulip gardens. Unfortunately, majority of the tulips had been burnt due to the good weather and usually it wouldn't happen until the end of May. However, there was still a good few and we spent almost two hours there wandering around chatting and taking photos.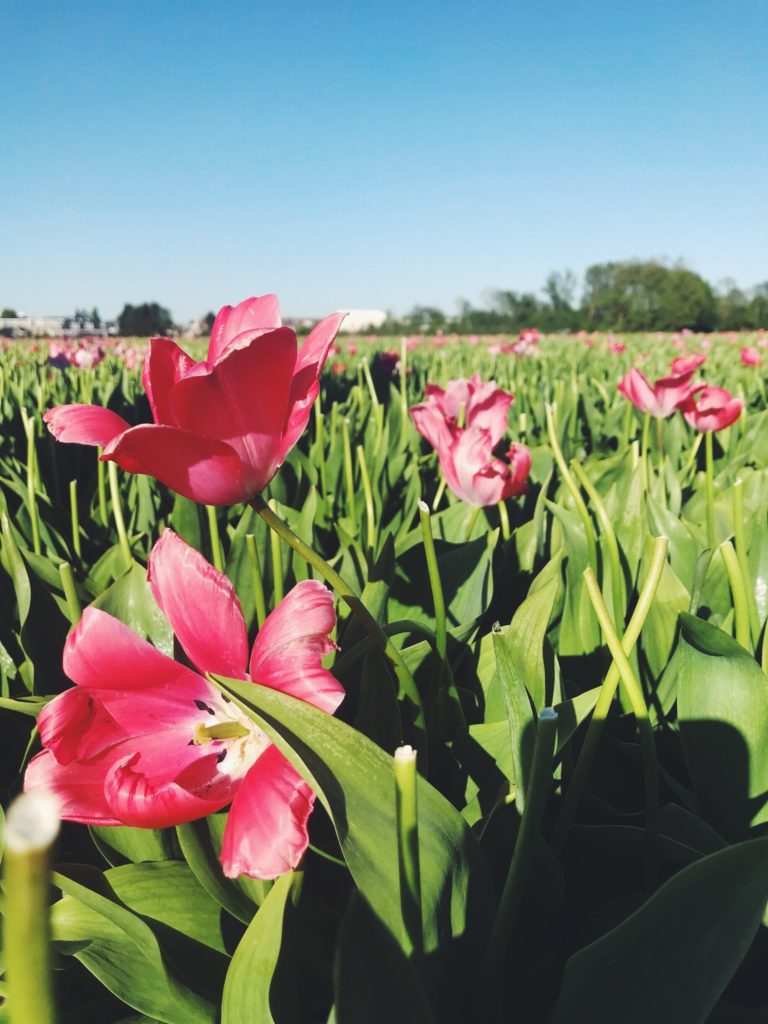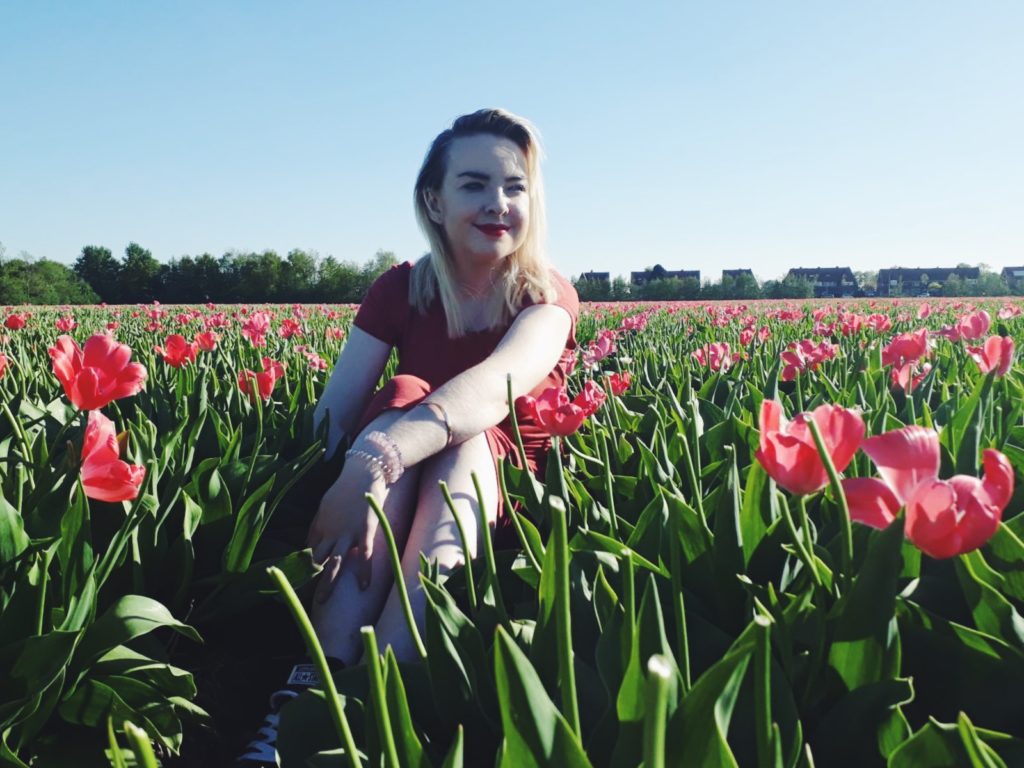 Poor Mel was put through the test in the Tulip gardens and I was making her take photos from every angle and on every device! She came to the conclusion that my Mother is now clearly a pro photographer and just knows how to take THE shot.
I think we took over 400 photos, no word of a lie. One by one, I went through them all and picked out the best, which left us with about 25!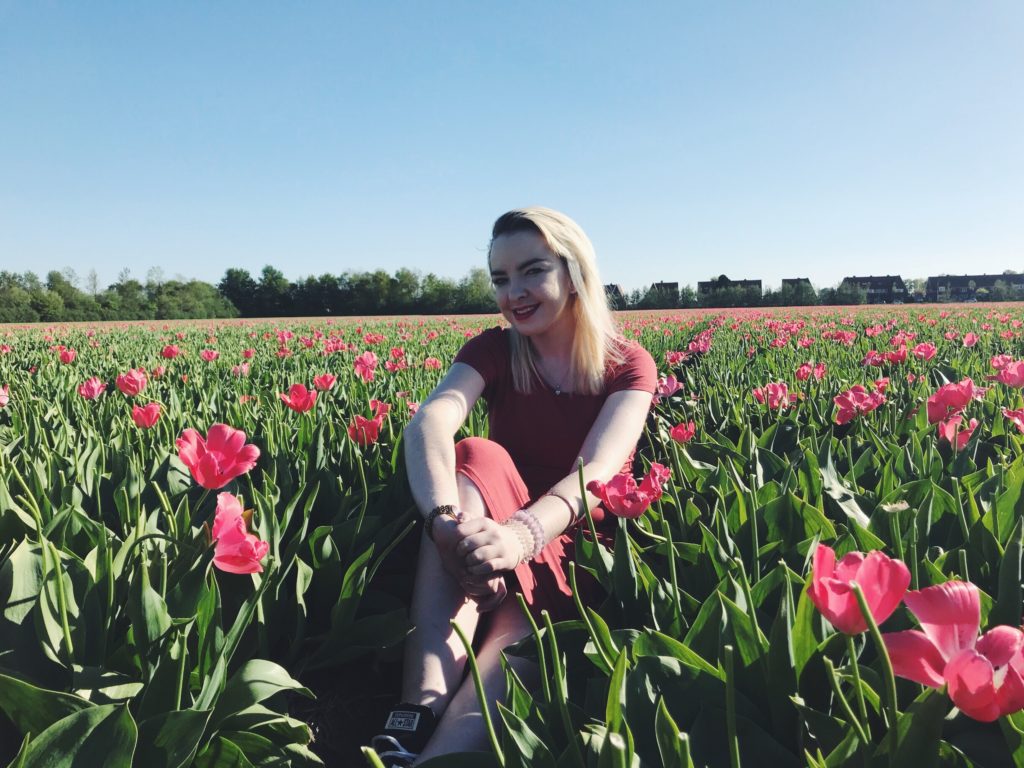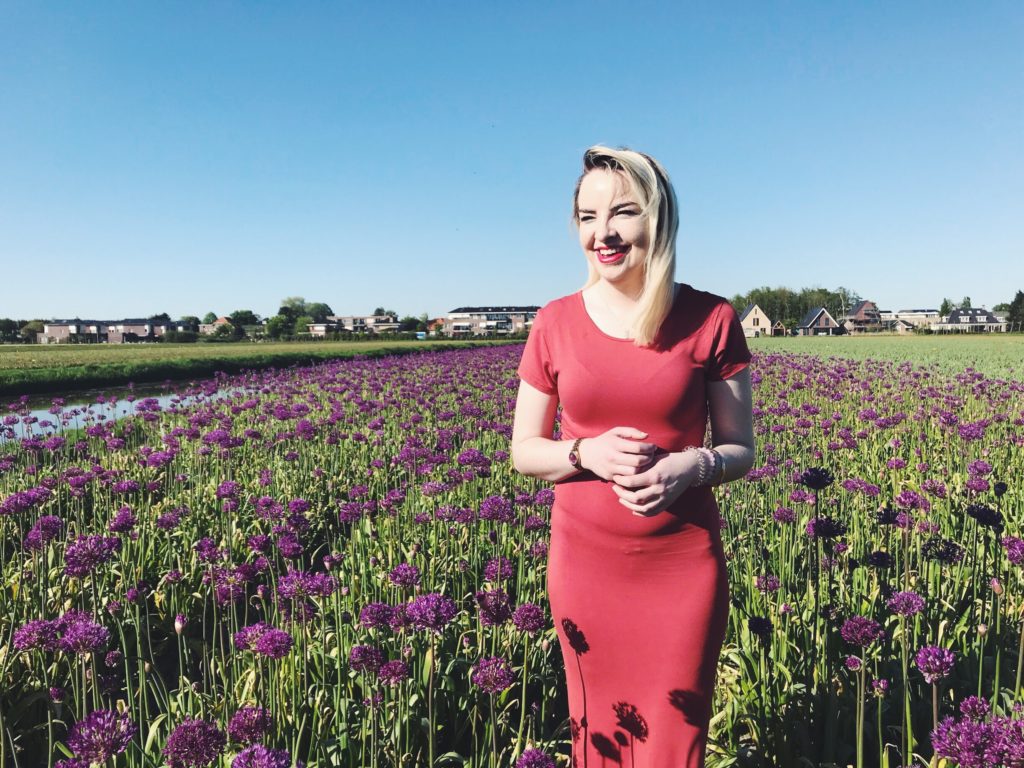 Although, Mel didn't do a bad job! Some of these photos are amazing and I just wish I could post them all on Instagram at the same time!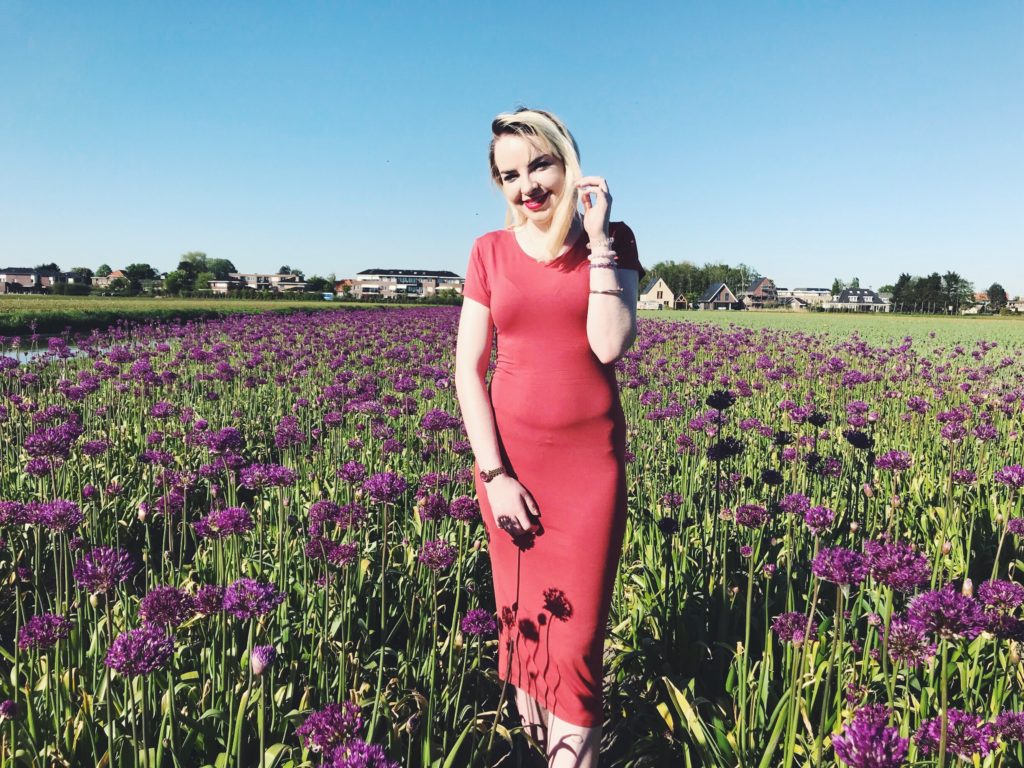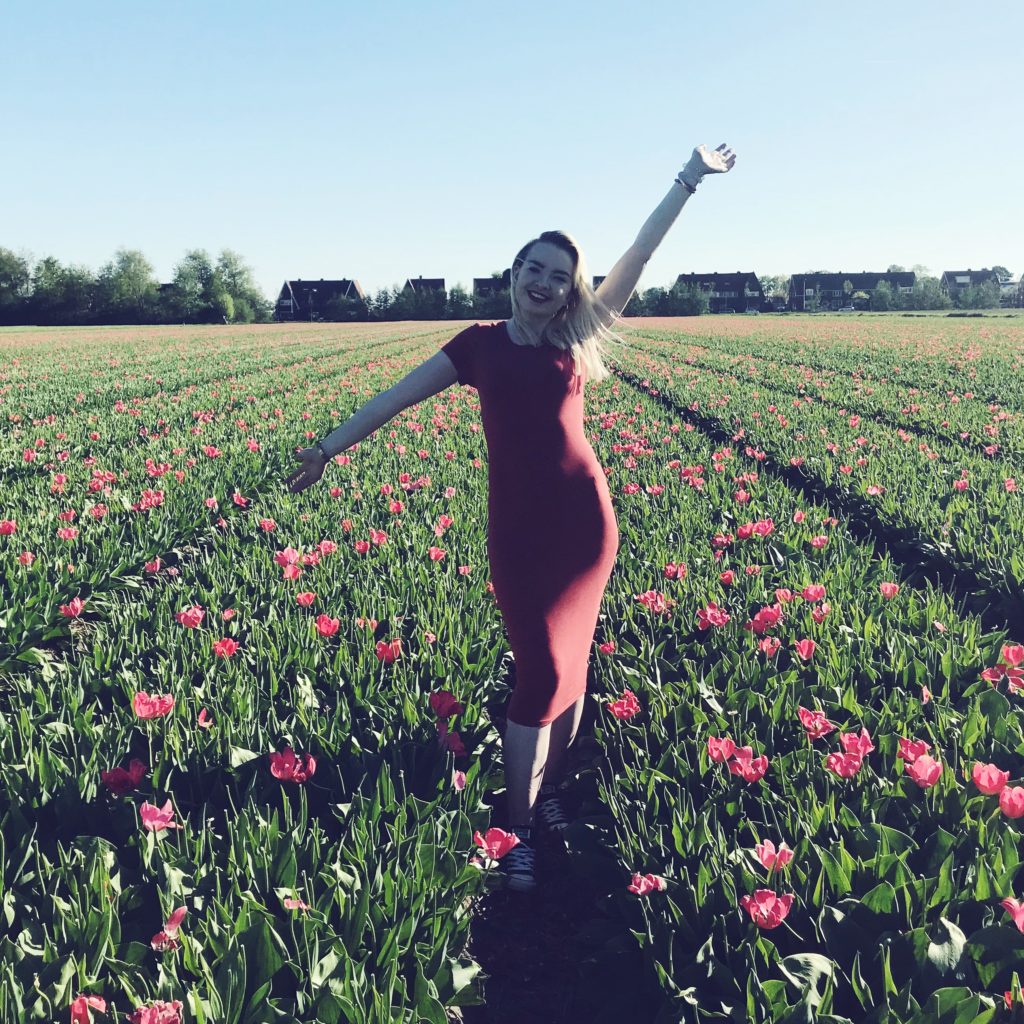 I adore these two photos here because they weren't posed ones. I was messing in the above one and joking about modelling.
In the below one, Mel was giving out to herself because she was annoyed she wasn't getting the shots and I couldn't help myself laughing!!
If you want to go to the Tulip Gardens, you will have to go to Amsterdam in April to get the most out of the garden. We went to the smaller Tulip Garden but if you go to Lisse, you see the bigger gardens.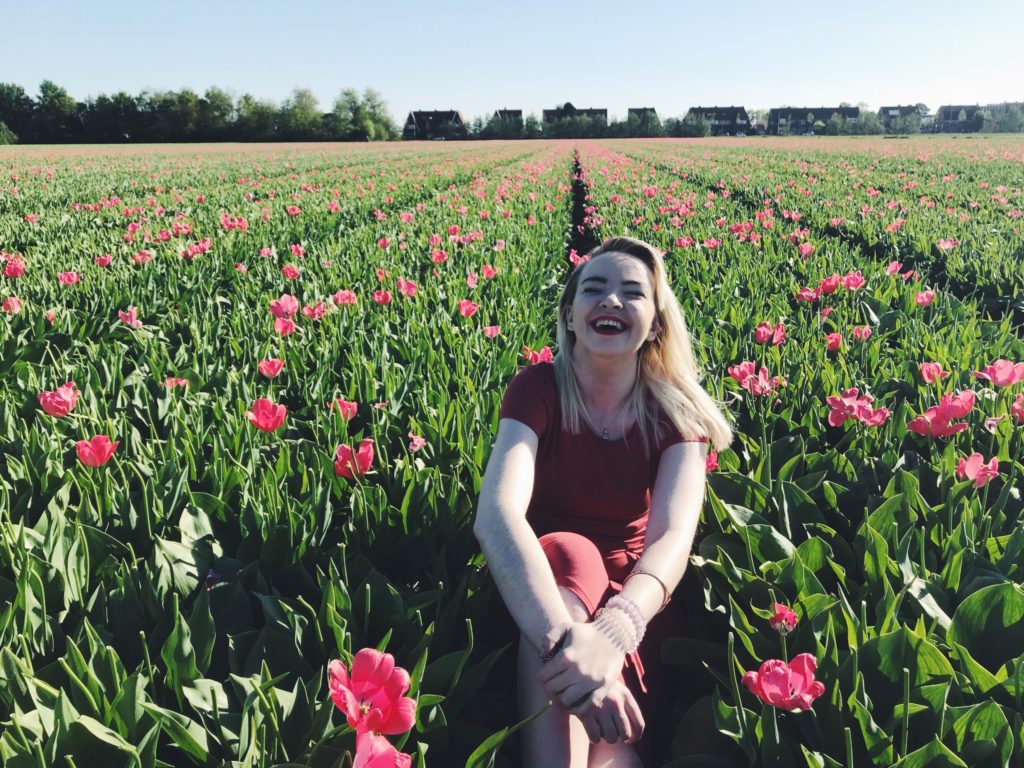 I absolutely love Amsterdam. I loved it so much that I have been looking into getting a job there but nothing has come up… yet 😉
Thanks for a fab weekend Melo. It may have been short but it was loads of fun and I can not wait to return!

Don't forget to check out my Vlog from the weekend too!
You can watch that below.
[embedyt] https://www.youtube.com/watch?v=YnDvj4Wq0K8[/embedyt]
Sincerely,
Sarah Jane xo
Fatal error
: Allowed memory size of 134217728 bytes exhausted (tried to allocate 20480 bytes) in
/var/www/vhosts/sincerelysarahjane.com/httpdocs/wp-includes/class-wpdb.php
on line
2153
Fatal error
: Allowed memory size of 134217728 bytes exhausted (tried to allocate 32768 bytes) in
/var/www/vhosts/sincerelysarahjane.com/httpdocs/wp-content/plugins/woocommerce/includes/class-wc-log-levels.php
on line
1