Ariana OOTD and Concert photos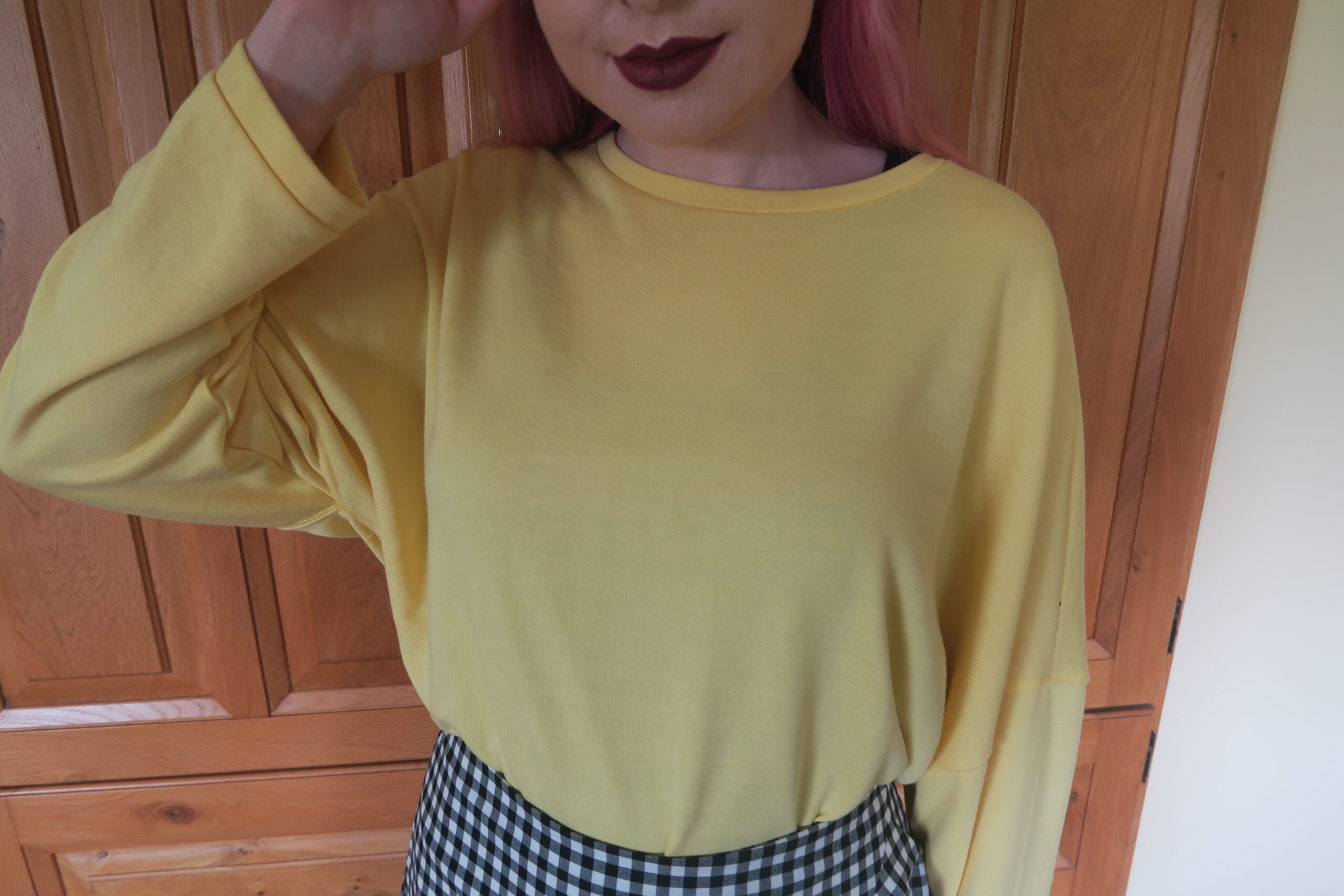 Firstly, I apologise for the delay in posting this blog post. I had originally planned on posting it last week but the new site wasn't ready and after what happened at the Manchester Ariana concert, I didn't feel like it was appropriate to be sharing outfit details when people lost their lives. I am still very upset and heartbroken about what happened and I don't think I will ever get over it to be honest. I keep saying it but a concert is supposed to be a place of happiness, a place to escape from problems in the world and your life. Innocent children were killed and injured – I can't comprehend it. My thoughts and love is still with everyone affected. We will not let fear win.
Okay. When you go to an Ariana Grande concert, you have to channel a bit of the lady herself. So that is exactly what I done. I had the high ponytail with half my hair down, a short skirt, knee high socks and heels! I felt really girly in this outfit actually and it was extremely comfortable.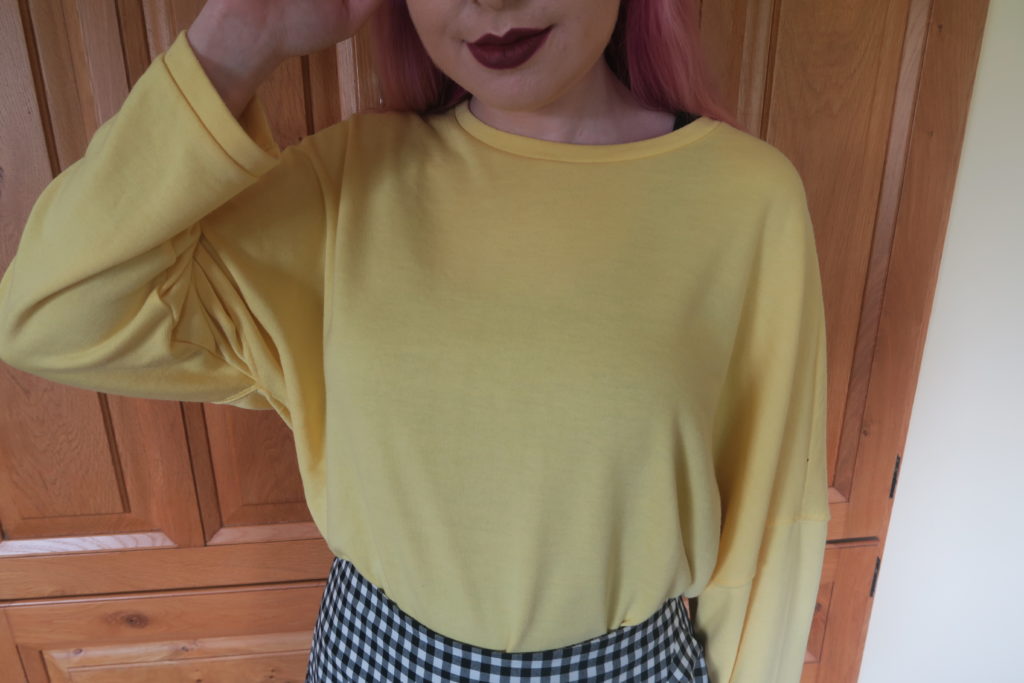 Yellow is a key colour for the summer wardrobe this year. Usually, I would avoid yellow at all costs because I am so pale and don't wear tan. But when I saw this in the shop, I had to try it on and I loved it. I actually bought two yellow jumpers that day!! This jumper is oversized, has batwing shaped sleeves (which I think makes it very easy to dress up!) and very breathable so great for this hot weather. It's from New Look and is €19.99. You can purchase it here.
Incase you didn't know this already, Gingham print is very much so an essential part of the Spring/Summer wardrobe this year. Weather it's a skirt, top, dress, swimwear, it is EVERYWHERE! I love monochrome so I was excited to see this trend take off. I spotted this skirt in New Look and fell in love with it. The frill at the front hides your stomach so if you feel bloated or not overly confident about that area of your body (like me!!) this is the perfect skirt. It is quite short, but I think that is because I have quite long legs so it might be the perfect length for someone smaller. It was priced at €29.99 and you can get it here.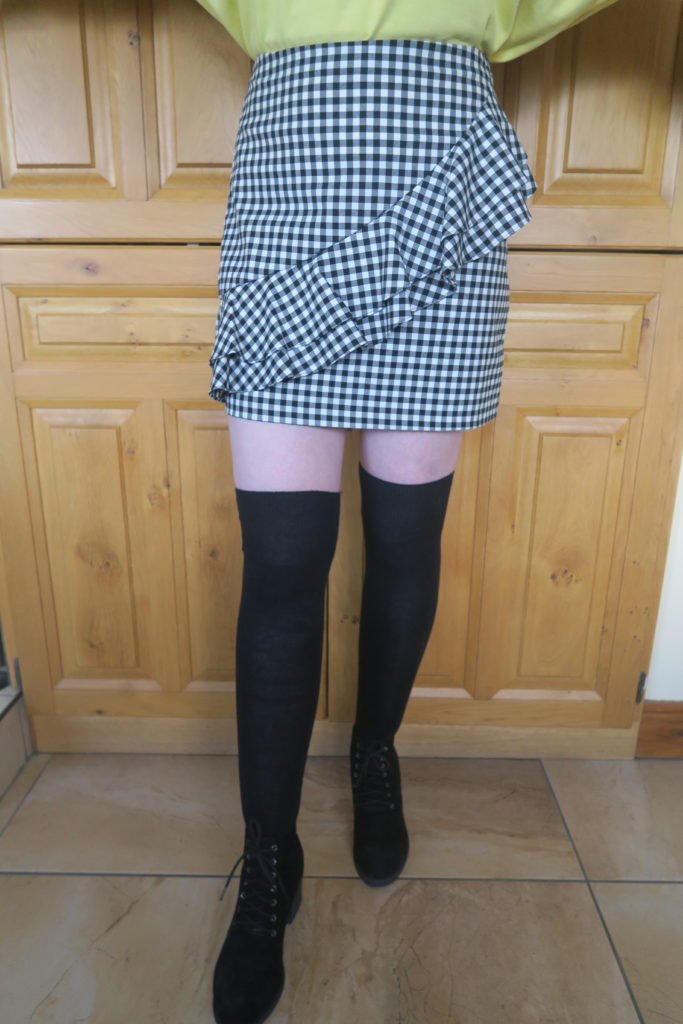 Typically, Ariana Grande would wear thigh high boots but I felt that it would of been a bit too much for me to wear to a concert. I was getting enough looks with this outfit as it was so I am glad I didn't. I love wearing knee high socks in summer, especially on those days where it's warm but not overly sunny. These socks are from HM and you can get them here. These little ankle boots were my favourite shoes and sadly, I had to throw them out after the show as the material had ripped at the heel on one shoe. I got these in HM when on Erasmus in Tarragona in 2015 so they are now out of stock but I found something similar in their new line that I like and you can get them here.
So that's the outfit! The concert itself was incredible. I was telling a friend on the Luas on the way home that after Demi Lovato, Ariana is my second favourite female artist and human. She is such a loveable girl and someone all females should look up to. I certainly do. Her Dangerous Woman setlist included 23 songs, with many favourites such as Into You, Everyday, One Last Time, and Focus, with her finishing the show with Dangerous Woman. She had 5 outfit changes, which was just the right amount! Her momma Joan took her seat right above me and loved the Irish standing crowd who were going crazy for her! Just before Ariana took to the stage, she gave a salute to her boyfriend, Rapper Mac Miller and I was horrified to noticed that no one around me knew who he was!! It was one of my favourite concerts in a long time and I look forward to her next tour already. Below are some photos I took at the concert.
Sincerely,
Sarah Jane xo
Fatal error
: Allowed memory size of 134217728 bytes exhausted (tried to allocate 163840 bytes) in
/var/www/vhosts/sincerelysarahjane.com/httpdocs/wp-includes/plugin.php
on line
177