CHRISTMAS GIFT IDEAS FOR HER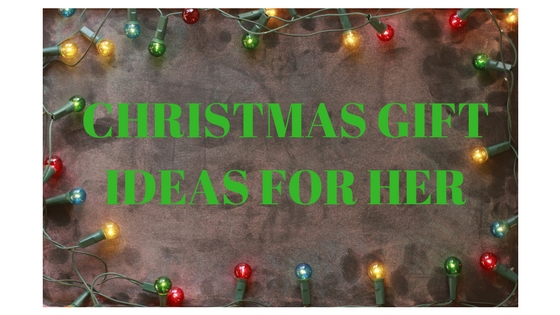 Okay, I know it's a bit early to be talking about Christmas Gift Ideas but it's my favourite time of year and I have been in Christmas head space for a while now. I have compiled a list of Christmas Gift Ideas for Her, which is basically a whole pile of things that caught my eye and I have no doubt some lady in your life my like them too whether it's your Best Friend, Mam, Aunt, Cousin or Girlfriend!
Most of these items are very affordable and damn right cute. I wouldn't mind waking up to some of these on Christmas day…
MOSS COTTAGE
This online shop has become one of my favourite places! I adore EVERYTHING on their site. Below are a few bits that caught my eye.
Well, if you don't get that reference straight away, where have you been hiding all summer? Love Island fanatics will obsess over this mug. It is €12.50 and available here.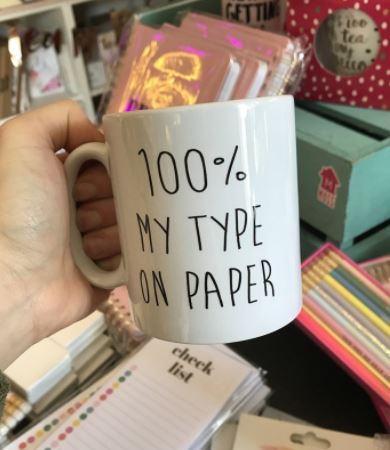 Another mug but this one is very fashionable and very dainty. You would want to be quick in getting the initial you need as they are selling out fast ("S" and "J" are already gone!). They are a little more pricier at €18 and available here.
This next item is something I am so in love with. With all the travelling I do, I always like to have a travel wallet with extra cash, plane tickets and anything else I may require. I have been using my Mam's for a while now until I spotted this and I want it. I love the quote and the colour. It has compartments for everything you would require for travelling. It is €31 and available here.
To go alongside the travel wallet, you need a fashionable passport holder right? This gorgeous holder comes with your initial on it. It is €19 and available here.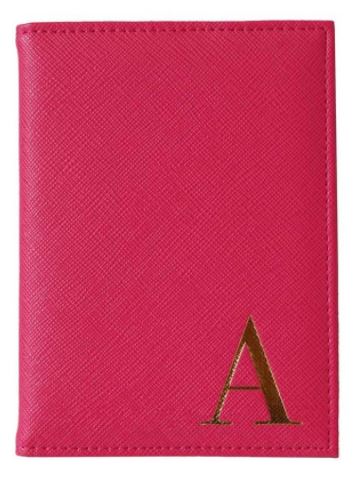 Moss Cottage have various other things on their site which you can check out here.
MY SHINING ARMOUR
My Shining Armour is one of my favourite sites for stationary and all things pretty!
Kate Spade diaries are always something beautiful and I am forever lusting after one. If someone is into details and loves having an agenda diary, this is the ideal gift for them. They are a little bit on the expensive side but it is a designer diary after all. It is €46 and available here.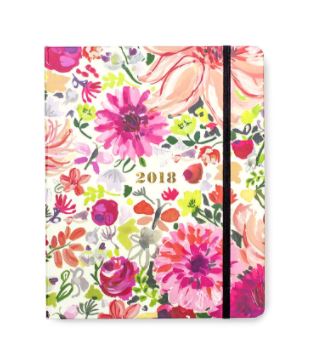 If the idea of an agenda diary doesn't suit, Kate Spade does the normal diaries too and they are just as beautiful. This black diary is chic and fabulous. It is €42 and available here.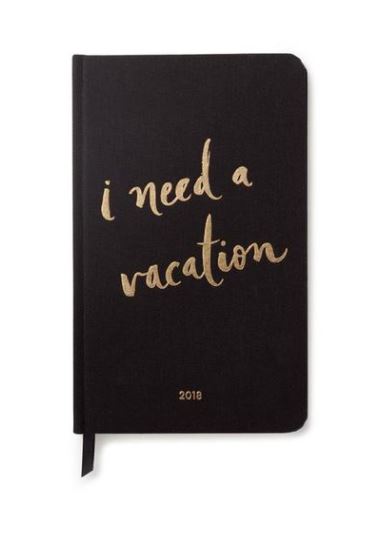 My Shining Armour has lots of other things available for gifts, make sure you check out the website here.
BUSY B
If Kate Spade's diaries are a little too expensive, Busy B have to fabulous diaries for a fraction of the price. This one is perfect for someone who loves to write down everything that happens everyday or are very busy as there is a page a day!! It is £11.99 and available here.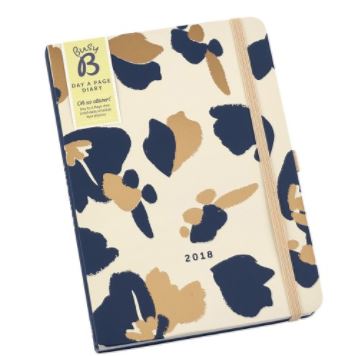 Weekly planners are one of my favourite things (sad I know!), and this one is lovely. It is spacious to jot down all your daily plans and to do lists! It is £9.99 and available here.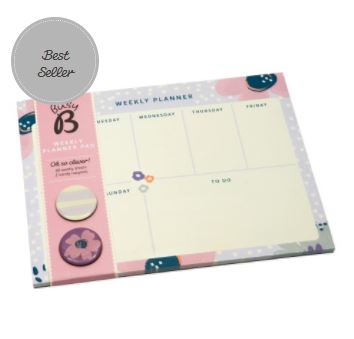 For more diary and stationery ideas, check out the rest of the website here.
LOVE LIFT JEWELLERY
Irish Influencer Holly Carpenter recently launch her debut jewellery line and it is fabulous! I am actually finding it extremely difficult to choose my favourite. This Angel Wing is probably my favourite. I love the sentiment behind it as the angel wing symbolises protection, hope & happiness. It is €15.95 and available here.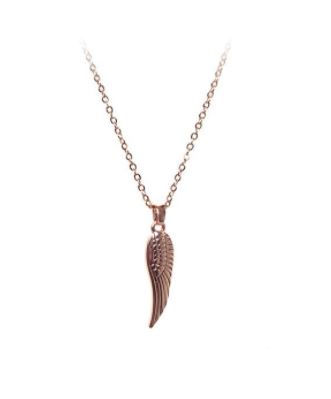 Make sure you check out the rest of the jewellery on the website here.
MAC
Mac recently launched the 12 Mini Lipstick set which is already like gold dust. However, they have got smaller gift sets available similiar to this one. I'm unsure what colours are available but sure it's four full sized lipstick for the price of two! It is €49 and available here.
HUDA BEAUTY
Huda beauty just recently launched in Brown Thomas and every beauty fanatic's dreams came through! The Desert Dusk Palette is one of my favourites from the range. It is €65 and available here.
GOOD AMERICAN
Khloe Kardashian launched her jean line last year and it has finally reached Ireland. You can get your hands on her range in Brown Thomas. The one pair that caught my eye was the Slim Zip Skinny. They are €135 and available here.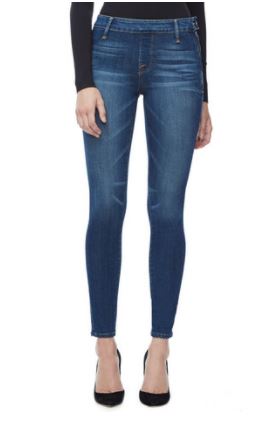 GHD
If the lady in your life loves her hair, well a GHD might be a good option (if she doesn't already have one or needs a new one!)
GHD always release a new line just in time for Christmas and this year is no different. They have launched a fabulous purple coloured straightener that is healthier for your hair – PERFECT!
It is €225 (yikes!) but I suppose if it is good for your hair, then it would be worth it!
It is available here.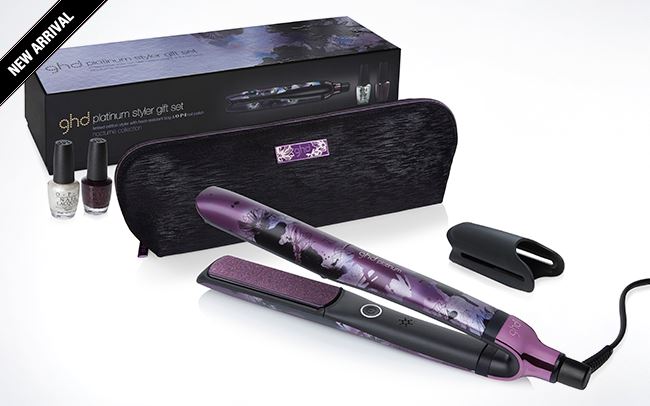 I hope this has given you some gift inspiration!
Happy shopping.
Sincerely,
Sarah Jane x
Fatal error
: Allowed memory size of 134217728 bytes exhausted (tried to allocate 20480 bytes) in
/var/www/vhosts/sincerelysarahjane.com/httpdocs/wp-includes/class-wpdb.php
on line
2153
Fatal error
: Allowed memory size of 134217728 bytes exhausted (tried to allocate 20480 bytes) in
/var/www/vhosts/sincerelysarahjane.com/httpdocs/wp-includes/class-wp-fatal-error-handler.php
on line
74