Image above belongs to Build NYC
If you follow me on social media or watched my latest vlogs, you will know that fangirl Sarah Jane is alive and well, all thanks to Latino boyband CNCO, who I travelled to Madrid and London to see live. So let me introduce you to your new favourite boyband!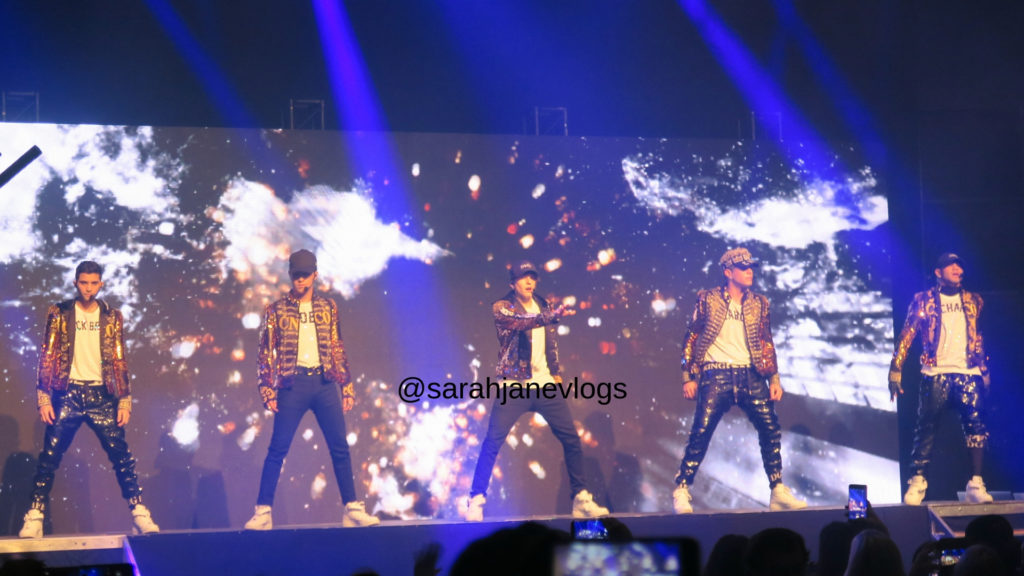 When ever someone asks me "Who are CNCO, Sarah Jane?" I always say that you might already know of them. Back in 2016, CNCO released their song Reggaeton Lento. In 2017, they were recording the song in English to expand their reach of music. However, it took longer than expected to record because Zabdiel and Erick didn't have great English. In the process of recording, Little Mix heard the song and badly wanted to collab with the guys. So towards the end of 2017, the Reggaeton Lento remix with Little Mix was released and became such a hit!
Who are CNCO?
CNCO are a Latin American boy band formed on the first season of La Banda. La Banda was a Spanish-language singing competition series created by Ricky Martin and Simon Cowell, so basically like X Factor but only looking to make a boyband! CNCO were formed on the show in 2015 and went on to win the show that season. They won a five-year recording contract with Sony Music Latin. Their name, incase you didn't know, alludes to the Spanish word for five, "cinco", and is pronounced in English as it is spelled: "C-N-C-O." The group consists of Joel Pimentel, Richard Camacho, Erick Brian Colón, Christopher Vélez, and Zabdiel De Jesús.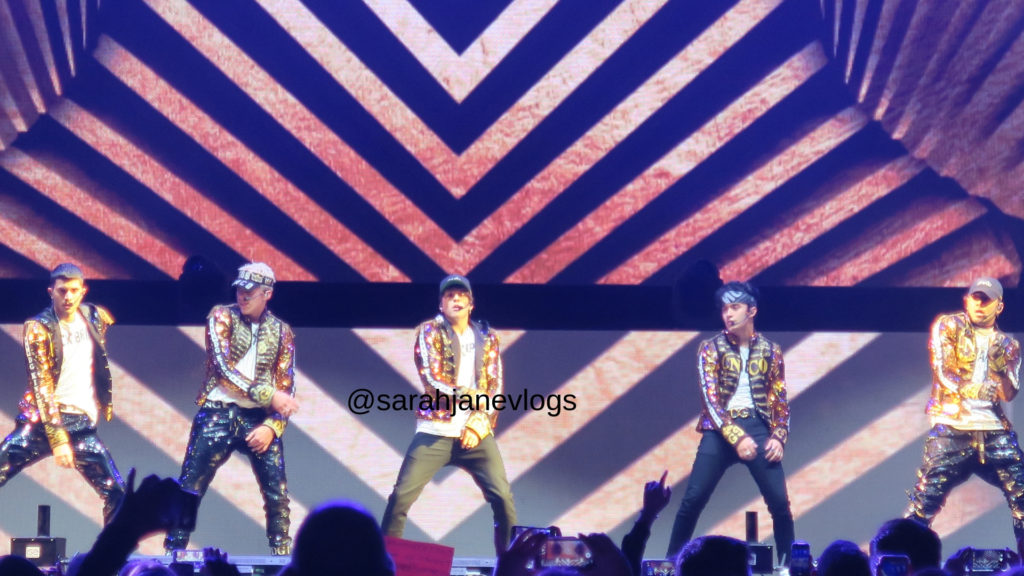 Their debut single was Tan Facil and charted number 25 on the Latin Billboard. They released their first album, Primera Cita on August 26, 2016, which included the hit Reggaetón Lento (Bailemos). They released their second album self-titled album, CNCO, on April 6, 2018 and both albums debuted at number one on the Billboard Top Latin Albums. Impressive right?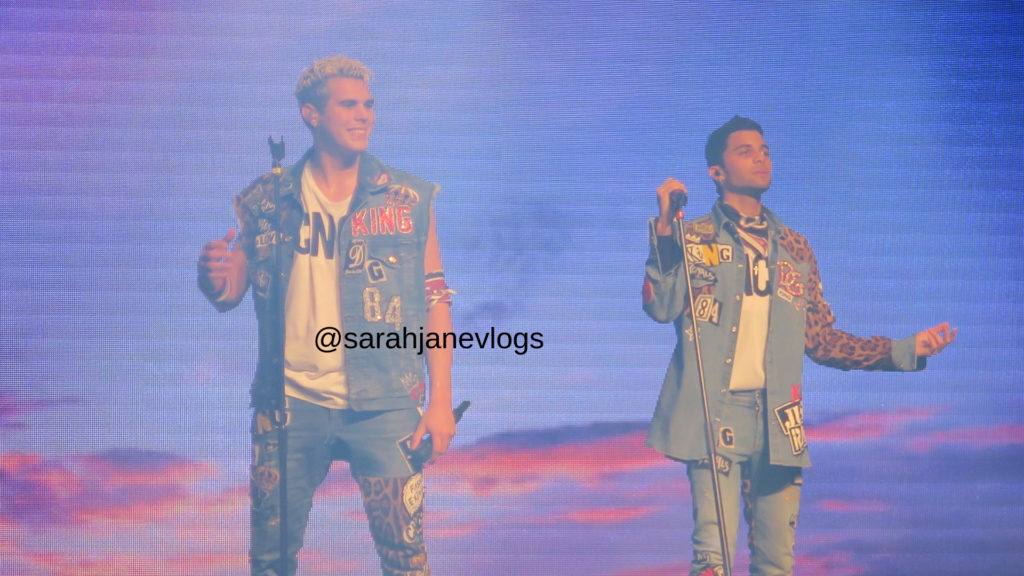 They are currently on their first world tour and have just finished in Europe, where I saw them in Madrid and London. Kate and I are highly anticipating them announcing their Latin American dates so we can go see them again lol – I know, I know. We are addicted to them!!!
So who are these boys?!!!
Richard Camacho
Richard Yashel Camacho is 22 years old and is from New York City but grew up in the Dominican Republic. He has a daughter named Aaliyah Sofia Camacho. He is an incredible dancer. If you haven't watched my vlogs from Madrid and London, you wouldn't know this, but Richard is my fave from the band. Not just because he's my type on paper, but his dance skills and vocals just drive me loca!!
Christopher Vélez
Christopher Bryant Vélez is the oldest in the band as he is 23. He was born in New Jersey but his family and him moved to their home country, Ecuador when he was three years old. When he turned 18, he returned to the America with the dream of providing for his family and well, I think it worked out well for him so far!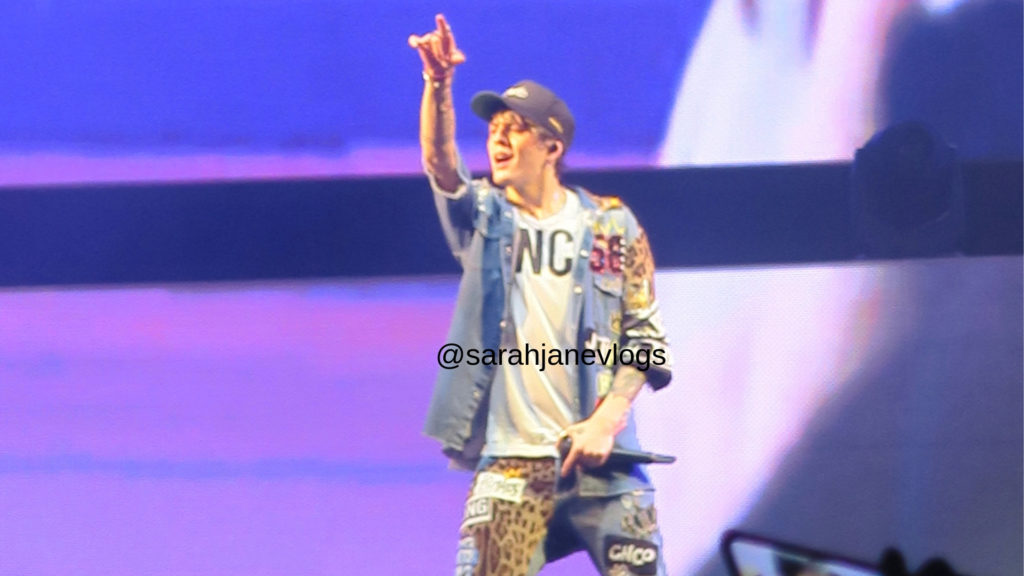 Zabdiel De Jesús
Zabdiel De Jesús was born in Bayamón, Puerto Rico and he is 21. He started singing with his church hip-hop and salsa group, as well as dancing ballet – which shows when he dances because damn, he's good!!! Zabdiel is very talented beyond vocals and dancing as he has a keen interest in producing and has been working on their next album himself while on the road. He can beatboxing too and did it at the end of their single "Pretend". What can't this guy do because he could be a model too!!!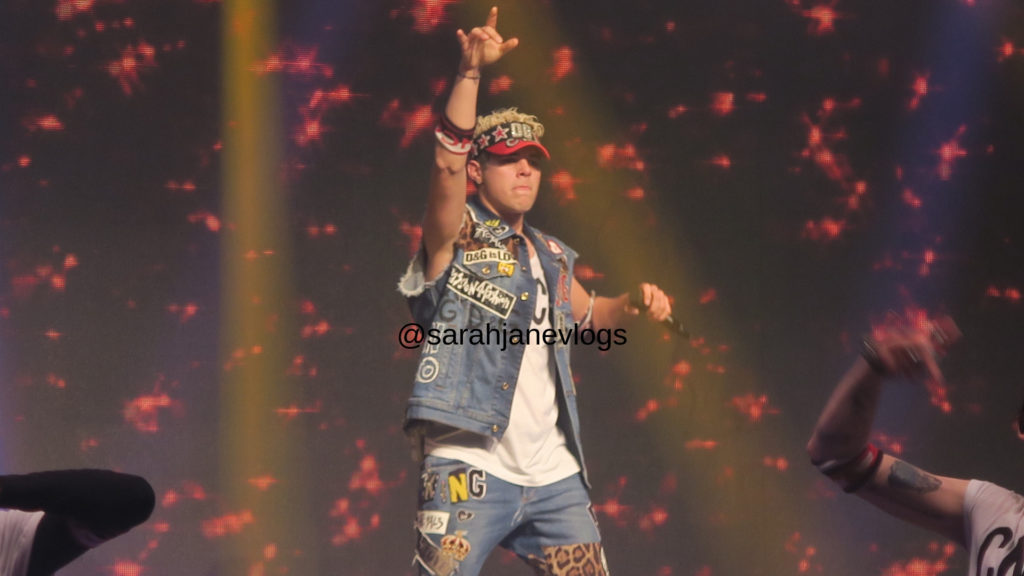 Joel Pimentel
Joel Pimentel de León was born in Hesperia, California and is 20. He has Mexican ancestry and was inspired by his late grandfather to pursue his music career. He is the 'shy' one of the group but is such a sweetheart and is the most adored as he has the highest amount of followers on Instagram.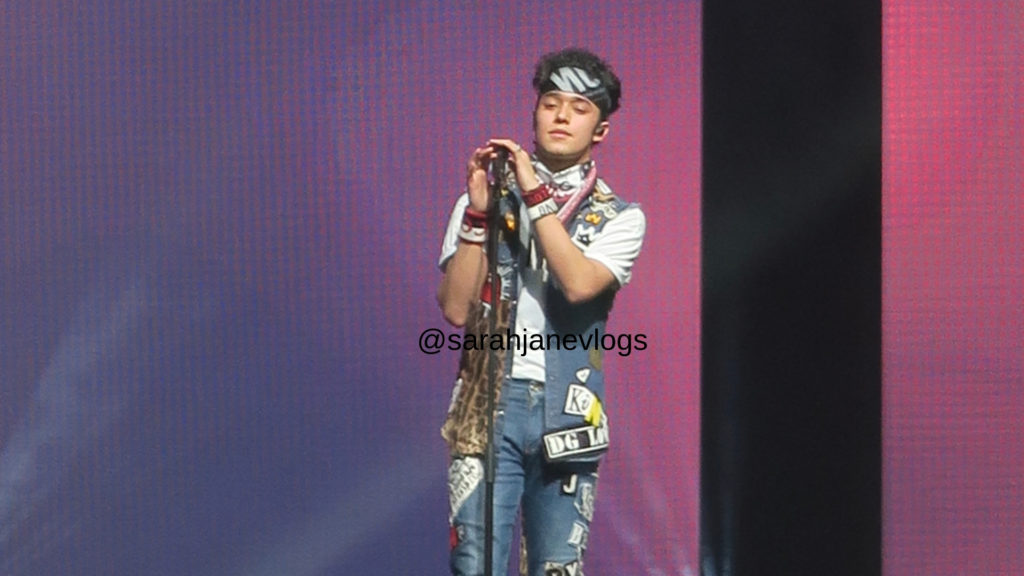 Erick Brian Colón
Erick Brian Colón Arista is 18 and was born in Havana, Cuba. He moved to Miami, Florida with his family in 2012. There he played football, danced and participated in musical activities at school. Erick is the baby member of the boyband and was in La Banda when he was just 14 years old.
Lol, I have no pictures of Erick from the Madrid and London shows, yikes!!!
Top 5 songs
When trying to pick the top 5 songs you should check out by CNCO, I struggled a lot because quite frankly, I adore all of their songs!!! Just listen to "This is CNCO" on Spotify, you won't regret it!
Pretend
Se Vuelve Loca
Tan Facil
Hey DJ
Solo Yo
So now you are up to date with the world's newest and hottest boyband!
Make sure you check out my Madrid vlog below:
And my London vlog below:
Hope you enjoyed this post as much as I did writing it!
Sincerely,
Sarah Jane xx