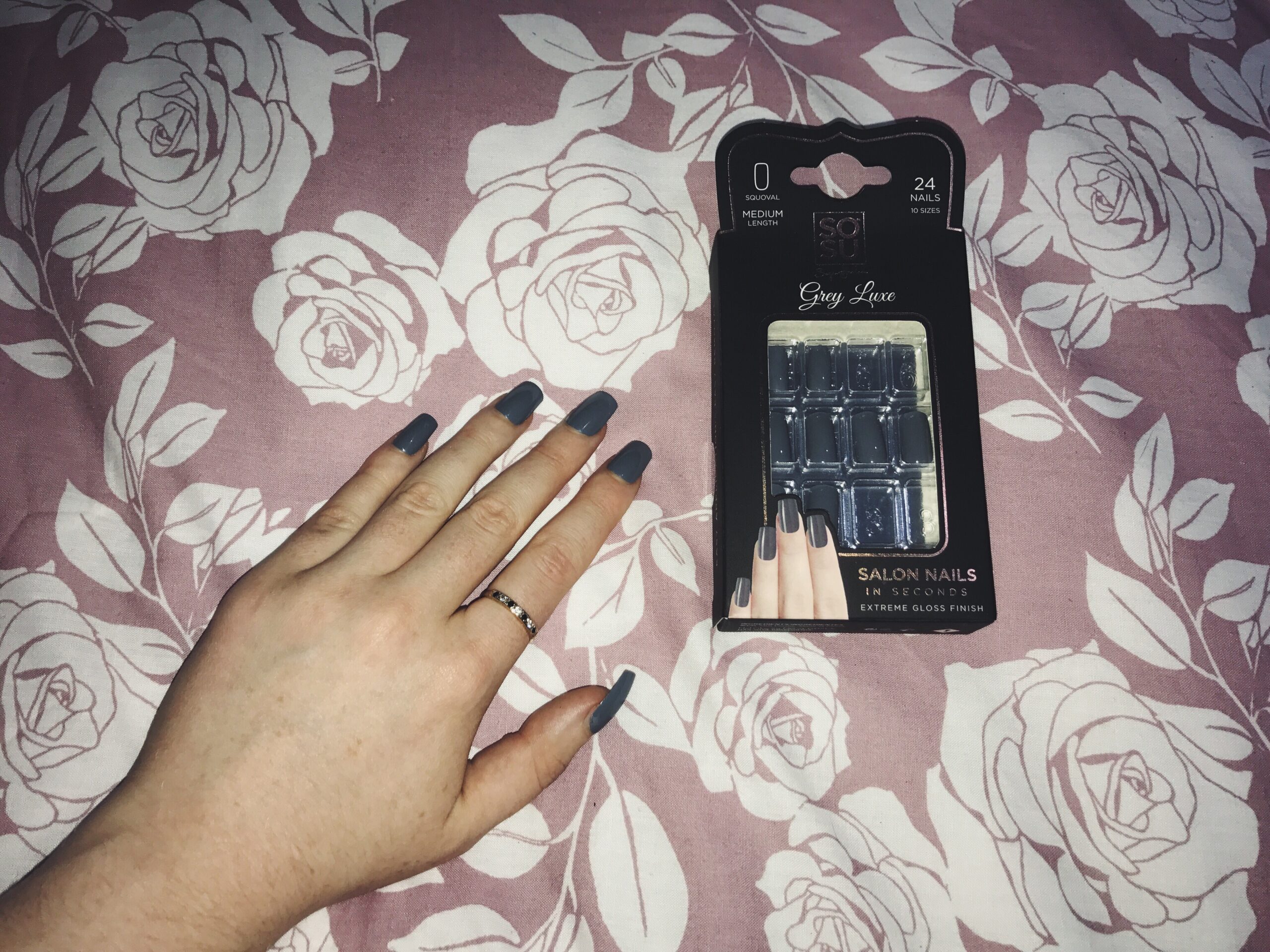 Suzanne Jackson aka SoSueMe is slaying it in regards to everything beauty related lately. So when she announced her SoSu Salon Nails, I have been dying to try them out.
I'm not great when it comes to wearing nail varnish let alone false nails. I think it's because I have very small hands and I feel like false nails don't sit well with my hands. Nevertheless, I was adamant to try a shorter set of nails in Suzanne's range and the "Grey Luxe" caught my eye. Not only was the shape lovely, the shade was gorgeous and very much wearable.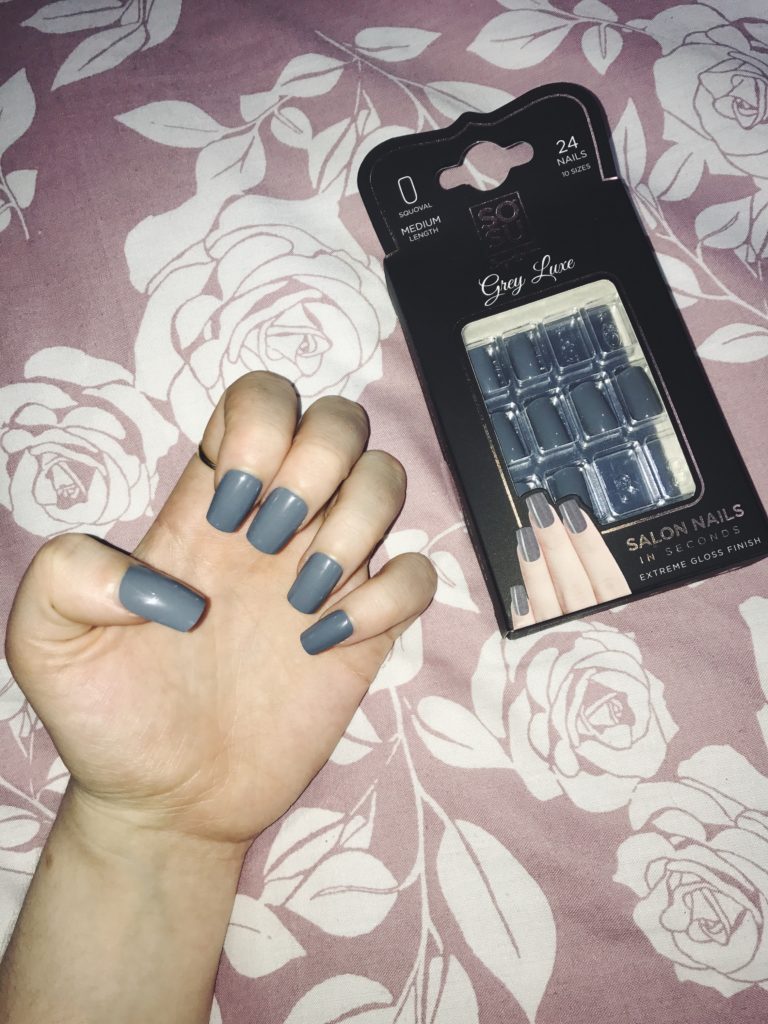 They were very easy to apply. Within 10 minutes, I had all nails on and they felt strong. My favourite thing about the nails is that if you feel they are too long or the shape isn't right, you can easily adjust that yourself with a nail clippers and the nail file. I did have to do this as I mentioned I'm not great with long nails. One thing I love is how the glue that is provided with the nails doesn't have that chemical smell you typically get with the glue – Good job there Suzanne!
I have them on 24 hours now and I still adore them! I have no doubt these will last me a week or so. They feel just like your normal nails.
Would I recommend them?
If you are comfortable with wearing nails, then 100%. They are so valuable for the quality also – €9.95!!!
They are available in many pharmacies around Ireland and online here.
Have you tried the nails?
Which ones are your favourite?
Sincerely,
Sarah Jane x
Why not check out my previous post here if you haven't already!
Fatal error
: Allowed memory size of 134217728 bytes exhausted (tried to allocate 20480 bytes) in
/var/www/vhosts/sincerelysarahjane.com/httpdocs/wp-includes/class-wpdb.php
on line
2153
Fatal error
: Allowed memory size of 134217728 bytes exhausted (tried to allocate 32768 bytes) in
/var/www/vhosts/sincerelysarahjane.com/httpdocs/wp-content/plugins/woocommerce/includes/class-wc-log-levels.php
on line
1