Who to watch in 2015 – Music!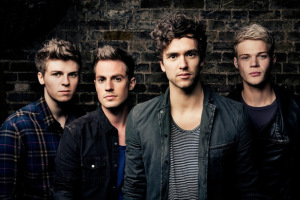 2014 was an extraordinary year for music and 2015 promises to be the same, if not better! With more newcomers set to take over, old names are guarenteed to make a comeback, it's an exciting time to be a music fan.
The Newcomers 
Years & Years
Years & Years are an electronica trio from London. The group formed back in 2010 and released their debut single 'I Wish I Knew' in 2012. But it was their single 'Desire', released in November 2014, that made their name known. They've toured with Sam Smith in Europe in 2014 and gained a large following. They have huge critical hype around them as they have been nominated for the Brits Critics' Choice Award and MTV Brand New. P.s. The lead singer is Olly Alexander is very easy on the eyes 😉
[youtube https://www.youtube.com/watch?v=6nJCF01b510&w=560&h=315]
Prides
Prides are a synthpop band from Glasgow and started in 2013. They released their debut EP in February 2014 called 'The Seeds You Sow'. In less than a year, they have stacked up over 900,000 views on Youtube. They performed their song 'Messiah' at the Commonwealth Games Closing Ceremony in Glasgow last year, allowing them to spread their name to an even bigger audience.
[youtube https://www.youtube.com/watch?v=6uM_9qXcI2w&w=560&h=315]
Becky G
Becky G is an American singer/rapper from California. She began to form a fanbase back in 2011 when she posted videos on Youtube. In 2012, she featured on Cody Simpson's 'Wish U Were Here' and also collaborated with Cher Lloyd on her single 'Oath'. Becky is set to be 2015 biggest urban pop star. In April 2014, she released her first single from her debut album, 'Shower'  and charted at number 16 on the Billboard Hot 100. In December, she released her latest single 'Can't Stop Dancin' in December and it's a tune that would have you dancing!!
[youtube https://www.youtube.com/watch?v=7NwzxGntDgs&w=560&h=315]
Nick Gardner
Nick Gardner has an electronic/pop sound and started on Youtube in 2008 and has racked up over 5 million views. He has done endless amount of covers, from Bruno Mars to Adele to Labrinth. He has recorded his debut album with Universal Music and toured with Maroon 5 in 2014. Nick's debut single is 'Lose You'.
[youtube https://www.youtube.com/watch?v=AfRyV6_pRM0&w=560&h=315]
Shawn Mendes
Shawn Mendes is a Canadian musician. He found fame when he started posting covers on Vine in 2013. He signed to Island Records and released his debut single 'Life of the Party' in June 2014. He won a Teen Choice Award for Webstar in Music in 2014. He has featured on UK band, The Vamps, single 'Oh Cecilia' in 2014. Oh yeah and he is just 15 years old. His recent single is 'Something Big' and I am pretty sure, he is going to be the next big thing from Canada.
[youtube https://www.youtube.com/watch?v=mytLRy32Viw&w=560&h=315]
Fifth Harmony 
Fifth Harmony is an American girl band that were formed on US X Factor (I've wrote a blog previously about them, check it out!). Their career has been growing throughout 2014 and were meant to released their debut album 'Reflection' in November of 2014 but pushed it back to January 2015. They won MTV's Video Music Award for Artist to Watch for Miss Movin' On in 2014. This album release will probably be the best thing about January.
[youtube https://www.youtube.com/watch?v=gCJ3rmiZFr8&w=560&h=315]
Rixton
Rixton are a Pop/R&B band from England and have Scooter Braun as their manager. The topped the charts in 2014 with their catchy debut single 'Me & My Broken Heart', successfully getting their first number one at the same time.  Their second single, 'Wait On Me', was dropped in November 2014 and once again, they produced an unforgettable tune that is sure to have you singing along when it comes on the radio. They have been working extremely hard on their debut album and it's sure to be a hit worldwide.
[youtube https://www.youtube.com/watch?v=Z8Q7_mMj9po&w=560&h=315]
The Comebacks
Adele
It's been 4 years since we've heard from her and she is rumoured to drop '25' this year. Without a doubt, this is the most highly anticipated album for 2015. She has wrote with Diane Warren among some other famous names. No matter who she writes with, it is no doubt this album will be a huge success.
Ellie Goulding 
It has been 2 years since Ellie released Halcyon, She later re-released it and named it Halcyon Days. In October 2014, she featured on Calvin Harris's new song 'Outside'. She confirmed in November that she has been working on her third album and that it will be released in 2015.
Rihanna
Since 2006, Rihanna released an album every year up until 2012. She hasn't gone off the radar altogether, as in 2013, she appeared on Eminem's song 'The Monster' and in 2014, she featured on Shakira's single 'Can't Remember to Forget You'. R8 is almost ready though, after she recently teased a new song on her Instagram. It is rumoured that Drake and ex-man Chris Brown are to feature on the album.
Kanye West
Yeezus came out in 2013 and Kanye has been touring with that album since. Rumour of a new album stemmed from Rihanna's Diamond Ball, when tickets for his 2015 tour were put up for auction. He has been in the studio for months and even missed Thanksgiving with his new wife Kim and daughter North to work in the studio. He had stated that he doesn't 'want it to a be like a regular Kanye album'. At midnight on New Years Eve, he dropped his new single 'Only One' who he collaborated with Paul McCartney.
Demi Lovato
Demi released her self titled album 'Demi' back in 2013 and she spent most of 2014 touring around the world. She has confirmed that she has been writing and recording new music and her team said it is due to come out sometime this year.
Lawson
It's been two years since they released their debut album 'Chapman Square' and almost 2 years since they have released their singles 'Brokenhearted' and 'Juliet'. Andy, Joel, Ryan and Adam have spent pretty much the last two years working hard in recording studios in various studios in America and Europe. With 'Chapman Square' producing some incredible songs, I'm confident that album number two will be just as good, if not better.
There are many more albums set to drop in 2015 from various artists like Justin Bieber, Rita Ora, Usher, Labrinth, Little Mix, Nick Jonas and Miley Cyrus.