BOOK REVIEW: THE IMPORTANCE OF BEING AISLING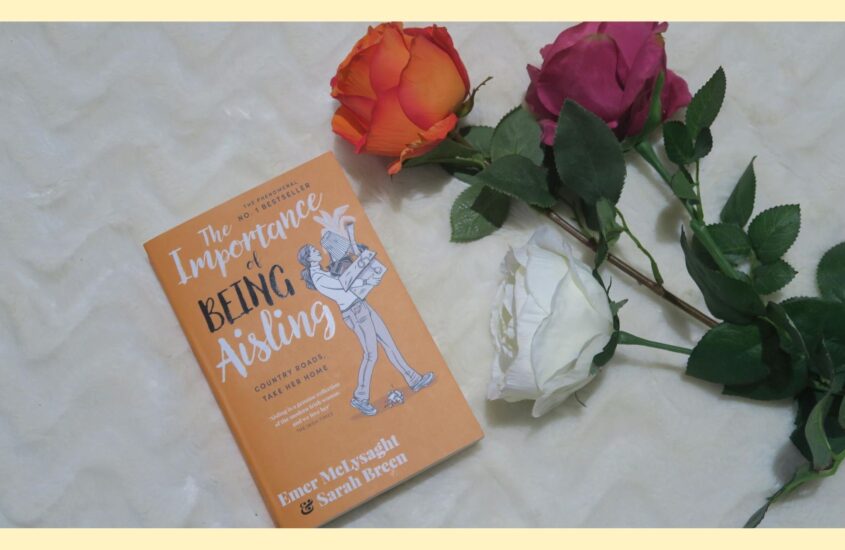 I am a self-confessed book worm and this year, I have set myself a little goal to read 25 books. Here is my opinion on "The Importance of Being Aisling".
Opinion
This book is a must for any Irish gal to read! Everyone knows an 'Aisling' or you yourself have traits of an 'Aisling'. It's an easy and hilarious book to read. It is packed full with Irish wit that Sarah Breen and Emer McLysagh have perfectly translated into the book.
Ok so who is Aisling?
Aisling is a warm-hearted gal. She is trustworthy, reliable, funny, and most importantly, she is a culchie through and through!! Aisling has been through a very hard break-up and a much-hoped for reunion with her longtime boyfriend John. Aisling had her life all planned out and John was always part of it. But now that they are back together again, Aisling notices something is different; the spark is gone. She still loves John, she's just not in love with him anymore. Life is moving very quickly for everyone around her as her flatmates are getting married, leaving Aisling without a home and she is unexpectedly made redundant from a job in pensions that she always considered steady. She makes the decision to return home, leaving her city life behind and to make a new start for herself; at home in Ballygobbard! But first she heads off on a wild trip to Las Vegas with her buddies and sometimes, what happens in Vegas, doesn't always stay in Vegas!
If you are in need of lots of laughs and a feel good book, this is the one you need to read!
FAVOURITE QUOTE
Location doesn't matter – home is what you make of it. It's the people you surround yourself with
RATING
I give the book 4/5. I really enjoy these books! They are an easy read but more importantly, so Irish and everyone can feel themselves being a bit of an 'Aisling' every now and then!
Where to buy?
You can buy the book here.
Fatal error
: Allowed memory size of 134217728 bytes exhausted (tried to allocate 69632 bytes) in
/var/www/vhosts/sincerelysarahjane.com/httpdocs/wp-includes/class-wpdb.php
on line
2154