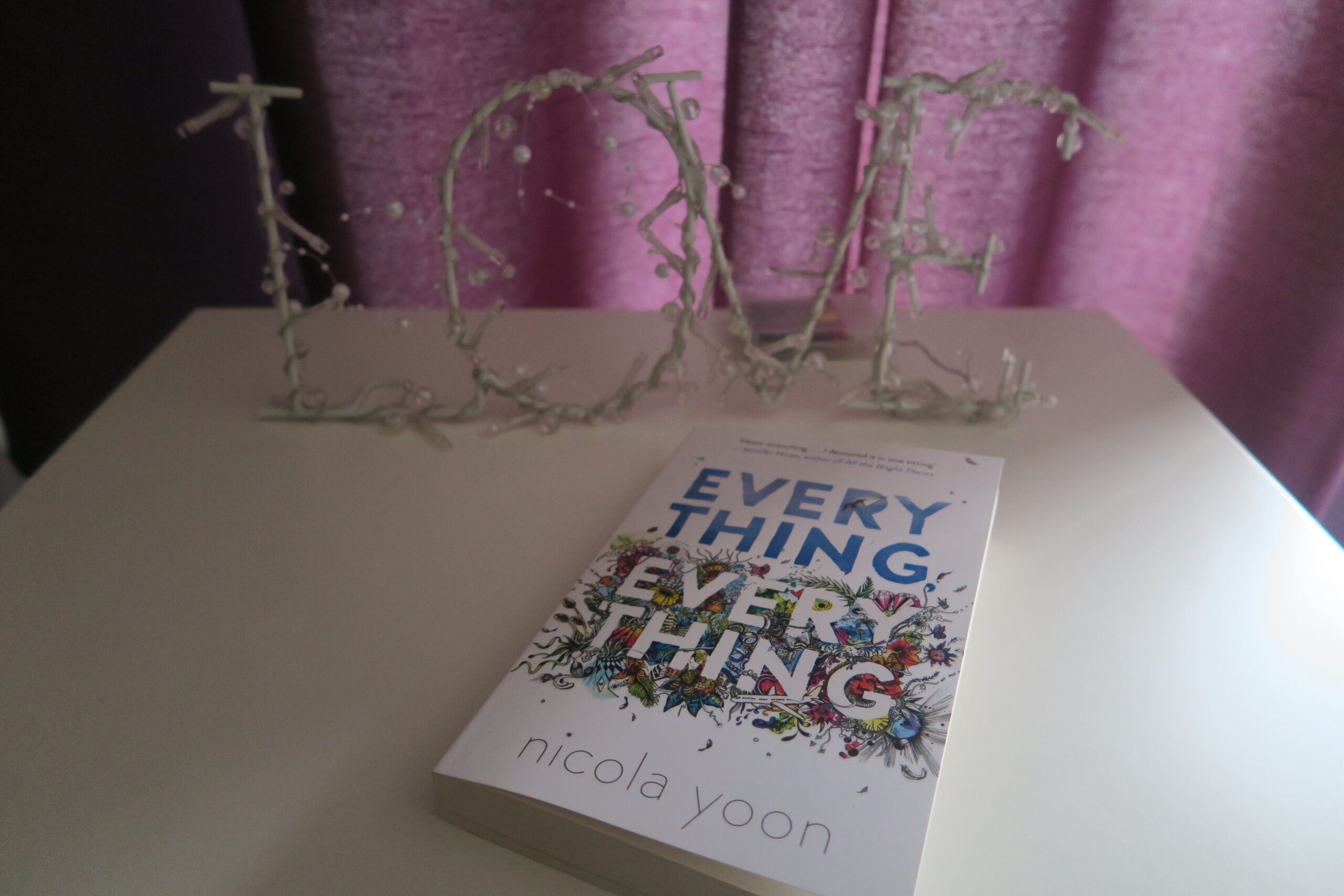 Everything, Everything Book Review.
I had great expectations for Everything, Everything as it was compared to All The Bright Places. I wasn't disappointed.
So what is the book about?
The main character Madeline suffers from a rare disease called SCID – Severe combined immunodeficiency. She hasn't left the house in years because she will get sick. The only people she interacts with are her mother and her nurse, Carla. She spends her days doing the same things. She reads a lot.
However, her whole life changes when the new neighbours arrive and she spots Olly for the first time. They lock eyes and after a few days, she begins talking to him through instant messaging, emails and messages written on their windows with marker. Madeline opens up to him about her health and life.One thing is for certain, Olly makes her feel something she has never felt before – LOVE!
I read a lot and when I get captivated by a book, I could easily read it in a few hours. I read this book in about 2 hours. It draws you in. You fall in love with the innocent relationship between Olly and Madeline.
I won't lie. I did cry. I'm sure you will too if you read it. However, the ending wasn't how I expected it to be, which I actually liked this time (unlike the ending in Me Before You – I am still not over that)
What do I rate it?
4/5
Why?
As good as it was, I felt that it missed something. Maybe because the book didn't end in heartbreak like I am used to!
To buy a copy, click here.
Fatal error
: Allowed memory size of 134217728 bytes exhausted (tried to allocate 69632 bytes) in
/var/www/vhosts/sincerelysarahjane.com/httpdocs/wp-includes/class-wp-list-util.php
on line
168
Fatal error
: Allowed memory size of 134217728 bytes exhausted (tried to allocate 163840 bytes) in
/var/www/vhosts/sincerelysarahjane.com/httpdocs/wp-includes/plugin.php
on line
177