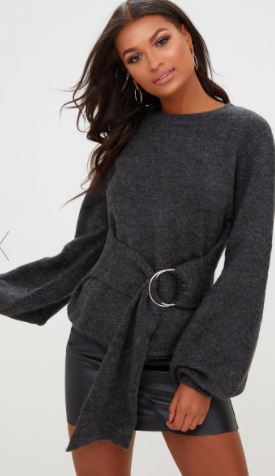 I always spend far too much time lusting after items online so I have decided to start a thing called Fashion Friday Wish List which will contain the top things that have caught my eye over the past week. What can I say, sharing is caring!
Here are my top finds this week:
As I mentioned in my Jumpsuit blog post, the jumpsuit has come back into fashion for A/W this year! I had a quick look (I say quick, it was about two hours!!) on ASOS and I spotted this fab royal blue jumpsuit and had to share it on it as it is on sale and is only €21!! It is available here.
I was working at the National Ploughing Championships this week at the Fashion Marquee with the Holman Lee Agency and Paul Byron Shoes were showcase some of their new stock throughout the show. I fell in love with these navy and gold boots they had. They are €70 and available here.
Another pair of shoes that I fell in LOVE with at the Fashion Shows at the Ploughing were these gorgeous Amy Huberman boot styled heels. Everytime Nicola put on the shoes for the 3 shows we done daily, I kept saying how much I loved them, I say the poor girl never wants to see them again because of me!! They are €119 and available here.
I'm always on the lookout for nice ball gowns and saw this absolutely stunning dress on iclothing.ie. Navy is a lovely colour for AW and is perfect for pale skin (thank god!!). The best part? It looks like it could be over €100 but is only €41.95 and available here.
Floral details are going nowhere for AW and this skirt is simply beautiful and adds just the right amount of glamour to any casual outfit! This skirt is from Missguided, it's €38 and available here.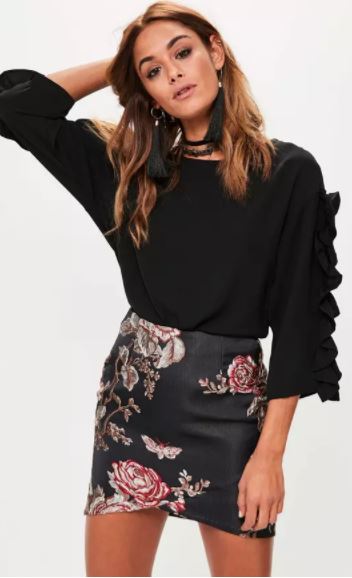 Is it obvious enough that I love ripped jeans? Well, just incase it is not, I love them and I noticed I hadn't got a black pair. I searched a few places and I think these are my favourites. They are €42 from Pretty Little Thing and available here.
Two things that are a huge part of my wardrobe right now: Yellow & jumpers! Yellow jumpers are even better!! I have one from Penneys but I love this oversized one from Pretty Little Thing! It is €37.80 and available here.
The last thing for this week is this stylish jumper. It reminds me of something I have seen Celia Holman Lee wear in dress form and I personally think this with a pair of jeans and heels is a lovely outfit for a dinner date! It is from Pretty Little thing costing €40.50 and is available here.
Happy Friday!
Sincerely,
Sarah Jane xo
Fatal error
: Allowed memory size of 134217728 bytes exhausted (tried to allocate 20480 bytes) in
/var/www/vhosts/sincerelysarahjane.com/httpdocs/wp-includes/class-wpdb.php
on line
2153
Fatal error
: Allowed memory size of 134217728 bytes exhausted (tried to allocate 32768 bytes) in
/var/www/vhosts/sincerelysarahjane.com/httpdocs/wp-content/plugins/woocommerce/includes/class-wc-log-levels.php
on line
1