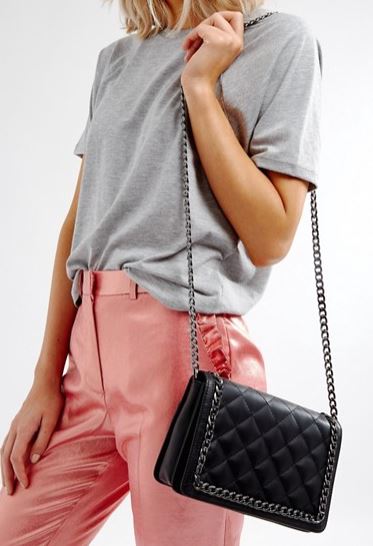 Here is this week's Fashion Friday Wish List which will contain the top things that have caught my eye over the past week.
Here are my top finds this week:
First up are these fab teal blue flat shoes I spotted in Penney's! The reason they caught my eye is because they remind me of the Gucci flat shoes. I think these would be gorgeous to add a bit of colour to any simple outfit, day or night! They are €11 and I found these in the Penney's in the Laois Shopping Centre! They also come in black too.
This next top is only available in Kouture in the Laois Shopping Centre (sorry to non Laois readers!) This top caught my eye the minute I walked into the shop! I am IN LOVE with the sleeves!!!! You know that gals night out where ye all wear a 'nice top and jeans'? This is that nice top! I bought it just to have because I always say I never have a nice top!! It was €35 and it's perfect for this AW!
Will I ever get sick of pink? No. I couldn't leave this gorgeous top behind the other day. Again, it's another 'nice top' to have in the wardrobe! It would look lovely with a pair of black skinny jeans. I would advise to get it a size smaller than you actually are. I know this is a size 12, but I couldn't leave it. Now it is very plunging. So if you are conscious of showing too much cleavage, you could buy a nice little cami top to wear underneath, maybe in a cream or white. This was €13 and once again, I got this in the Penney's in the Laois Shopping Centre.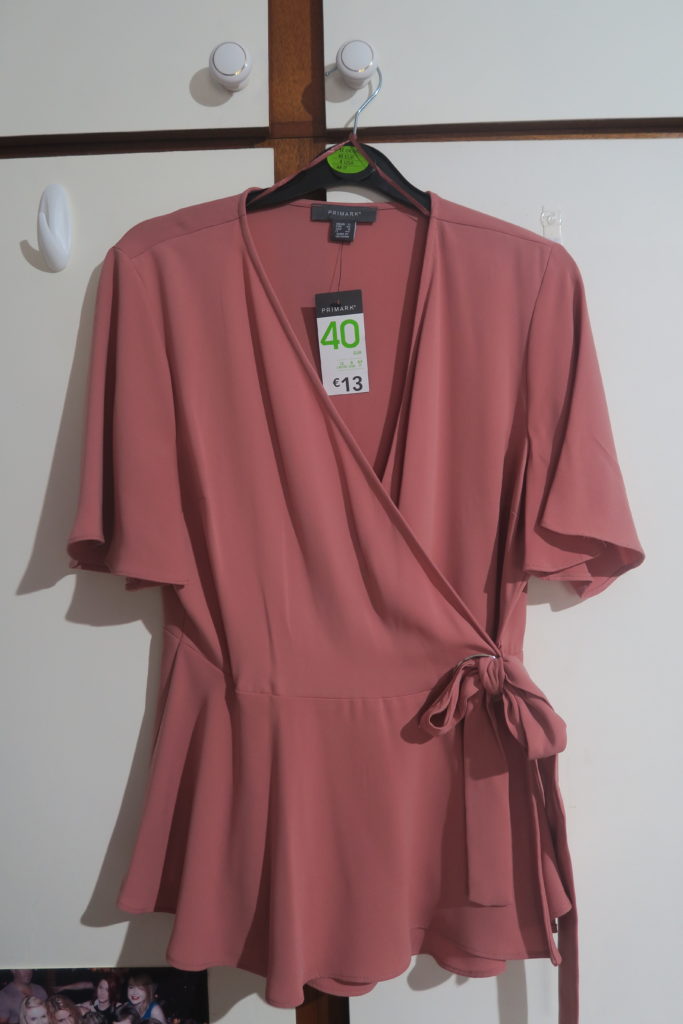 A key piece for AW is a leather jacket. It always has been and always will be. This jacket is from ASOS and is simple but does the job! It has functional pockets too which is always essential as some jackets have those fake ones and it drives me so mad!! It is £32.99 and available here.
Stella McCartney has designed GORGEOUS bags for this AW but the price tag ain't so nice. I was lucky enough to receive a gift of a bag very similar to one of Stella's bags but I skimmed the internet to find a replica for this post and I found it! This lovely bag is from ASOS and also has Channel vibes to it. It is £45 and available here.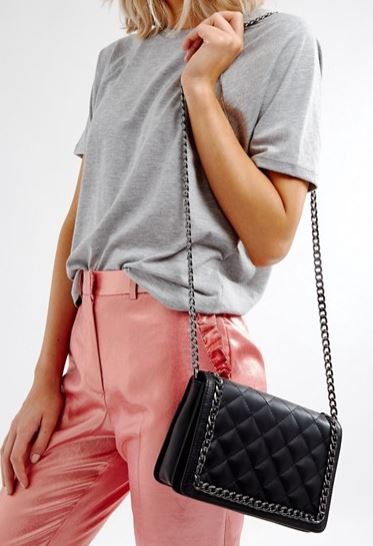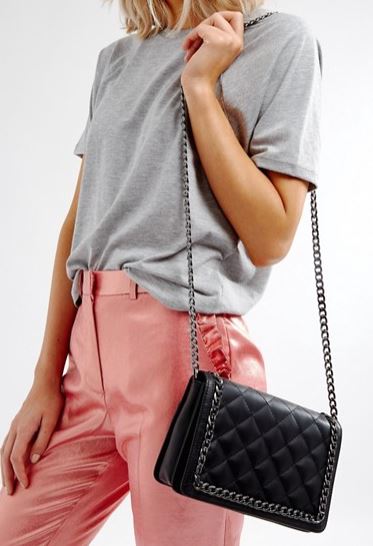 My love affair with Chi Chi London continues. I actually bought this beautiful purple dress this week for my cousin's wedding in October. I got in in Lily & Rose in Portlaoise but it is also available online too! It is £50 and available here.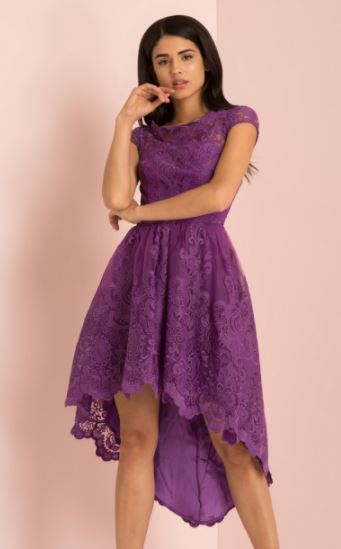 Hope you enjoyed my Fashion Friday Wish List.
Happy Friday!
Sincerely,
Sarah Jane xx
Why not have a look at some of my previous Fashion Friday posts here.