Our holiday to Puerto Rico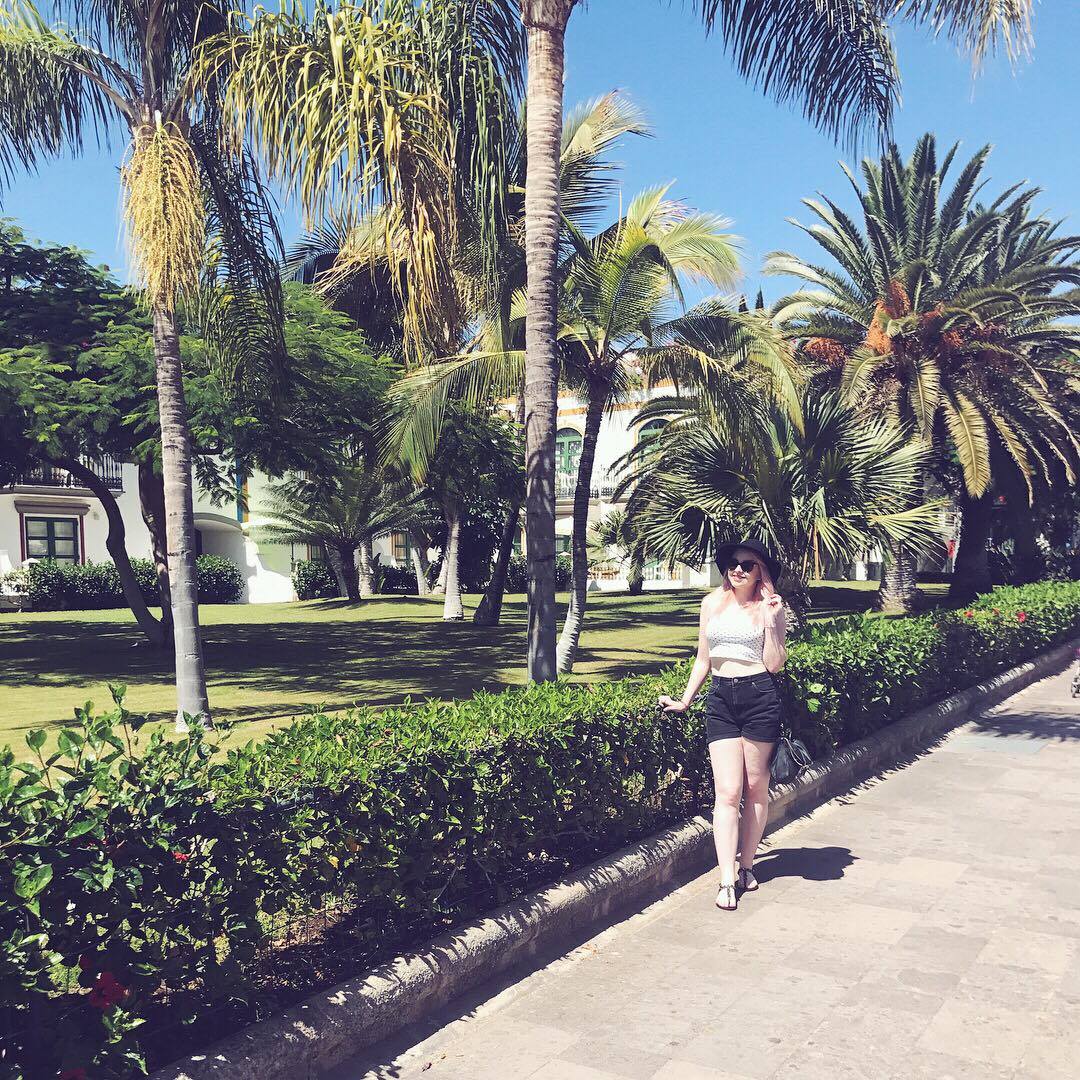 So if you have been following my social media of late, you might have seen some pictures from our recent family holiday in Puerto Rico de Gran Canaria.
It was our first family holiday in over 8 years and I was very much looking forward to some relaxing time with my parents. We went on the 20th of July until the 27th of July, so we could celebrate my parent's 35th Wedding Anniversary.
And yes, I spent most of the holiday singing Justin Bieber's Despacito!!
Where we stayed
We stayed in Punta del Rey apartments (The only way I could remember this was to keep saying Lana Del Rey!!) We had a sea view room and OH MY GOODNESS, it was beautiful!
The only disadvantage, but it was the same for almost everywhere, was there was around 180 steps up to the reception area from the beach, where all the bars and restaurants are located. In 32 degrees heat, that is a lot more difficult than you would think. It is also a bit of a challenge after a few pints (or cocktails, they were very strong in my defense!!!)
What we done
Mogan – If you visit Puerto Rico, you MUST go to Mogan. If is dubbed "Little Venice" and my god, does it live up to that name. I fell in love with the place. Also, make sure you go on a Friday as there is a fantastic market on!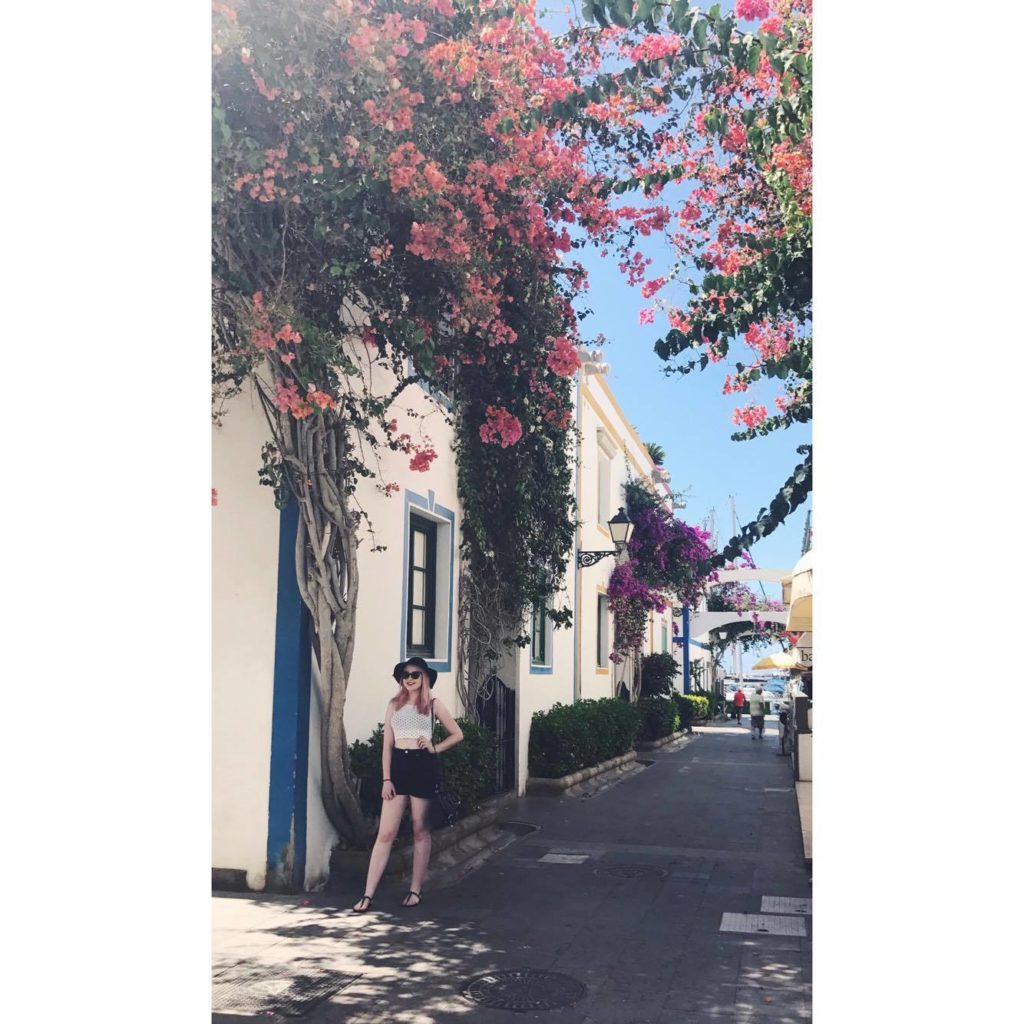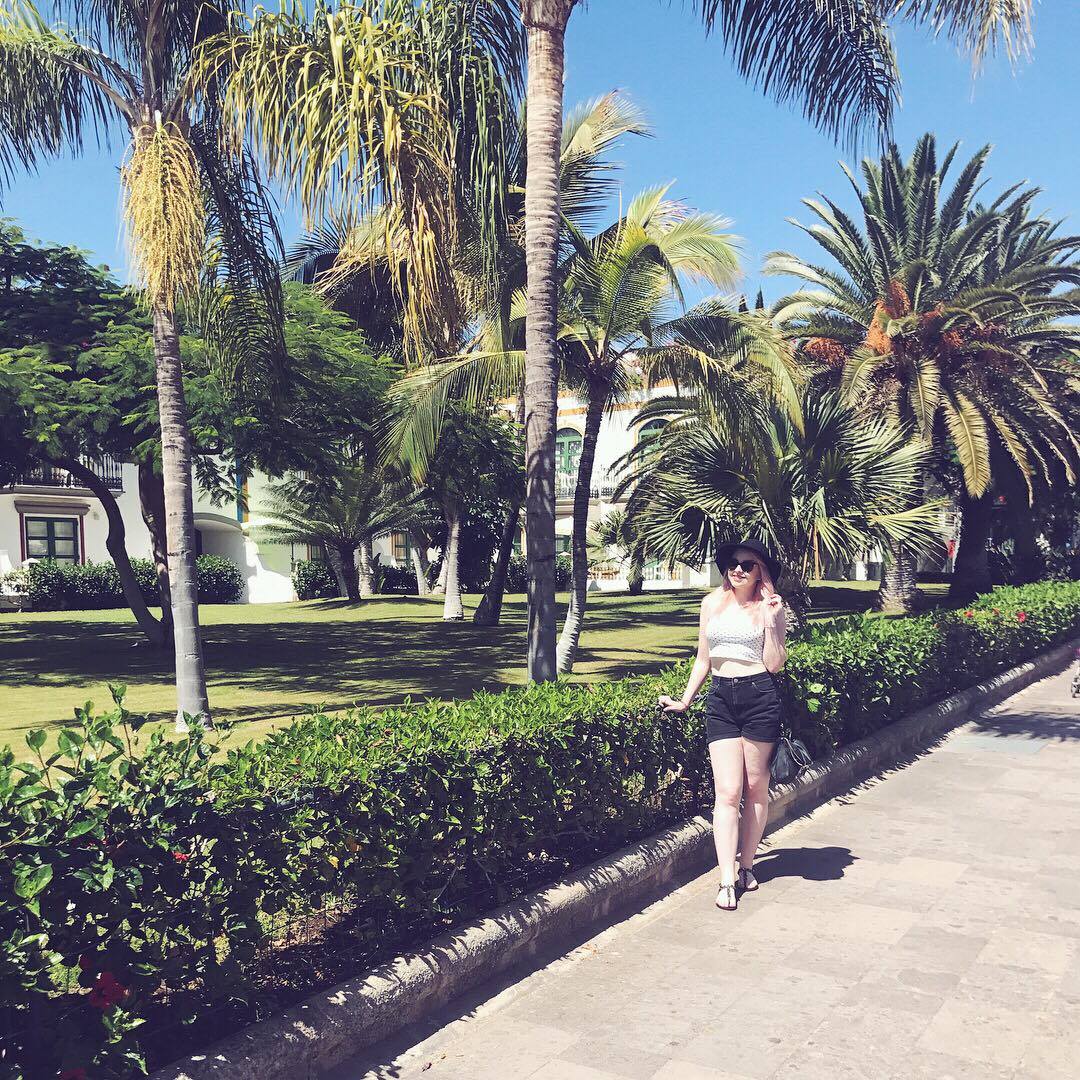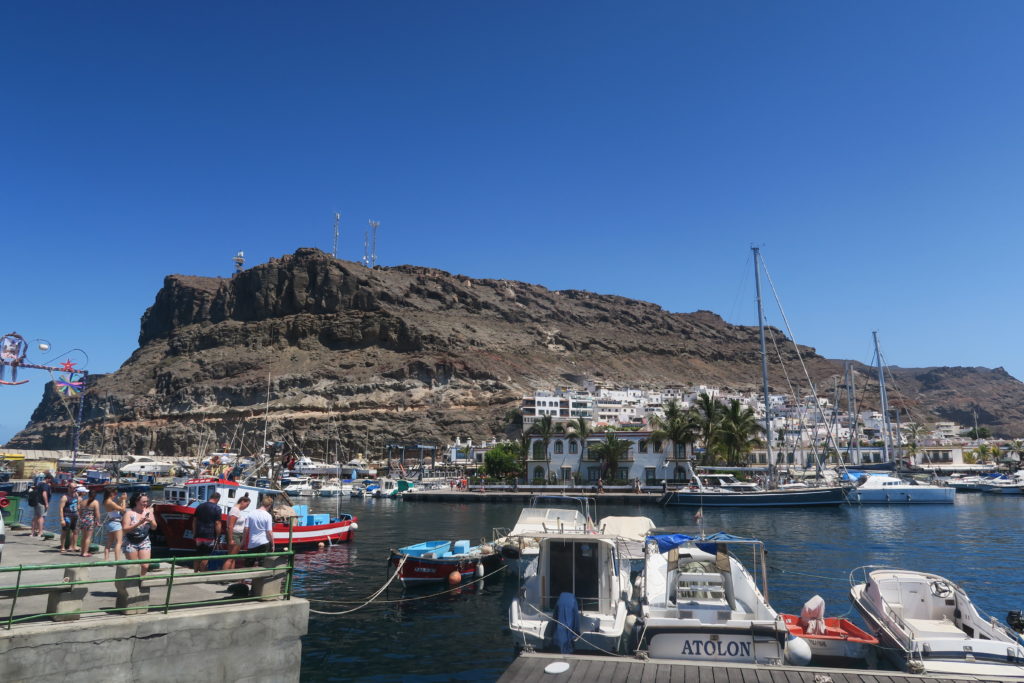 Tenerife – We got a ferry to Tenerife for the day on one of the days. To be honest, I would avoid doing this. The ferry journey on the way out there was horrific and I'm not just saying that because I hate boats. Over 90% of the passengers were sick. Plus, when we got there, we went to the old town area which didn't really have much to offer. It was still nice but I think I would have prefered something else, something that didn't include a ferry!!!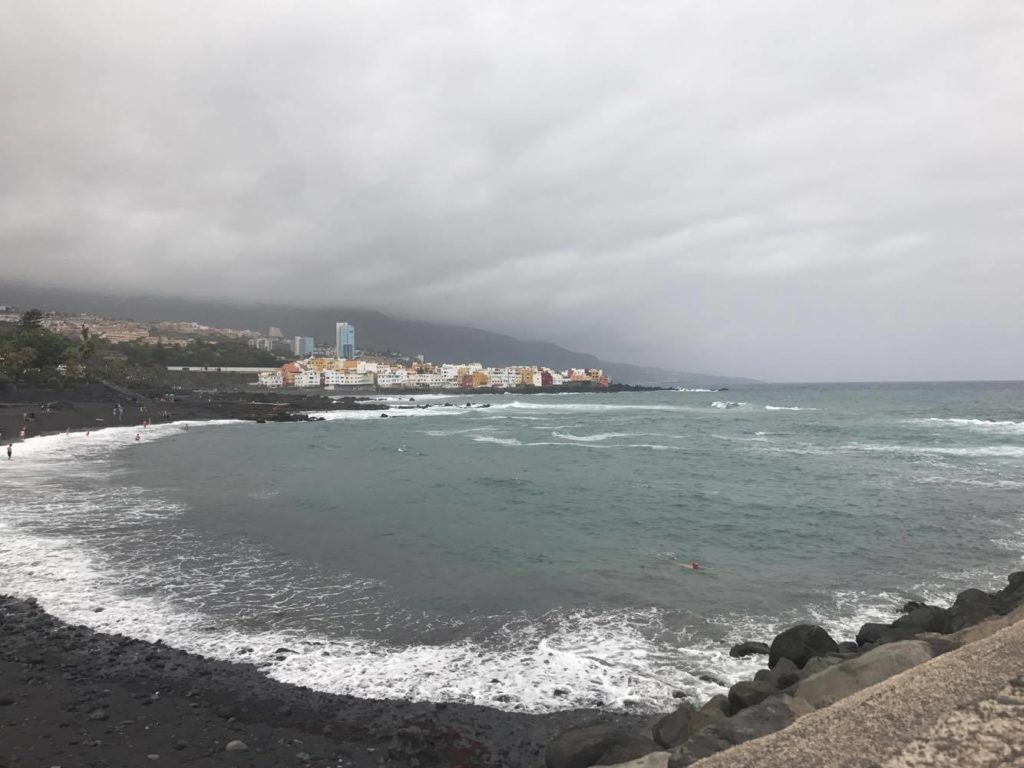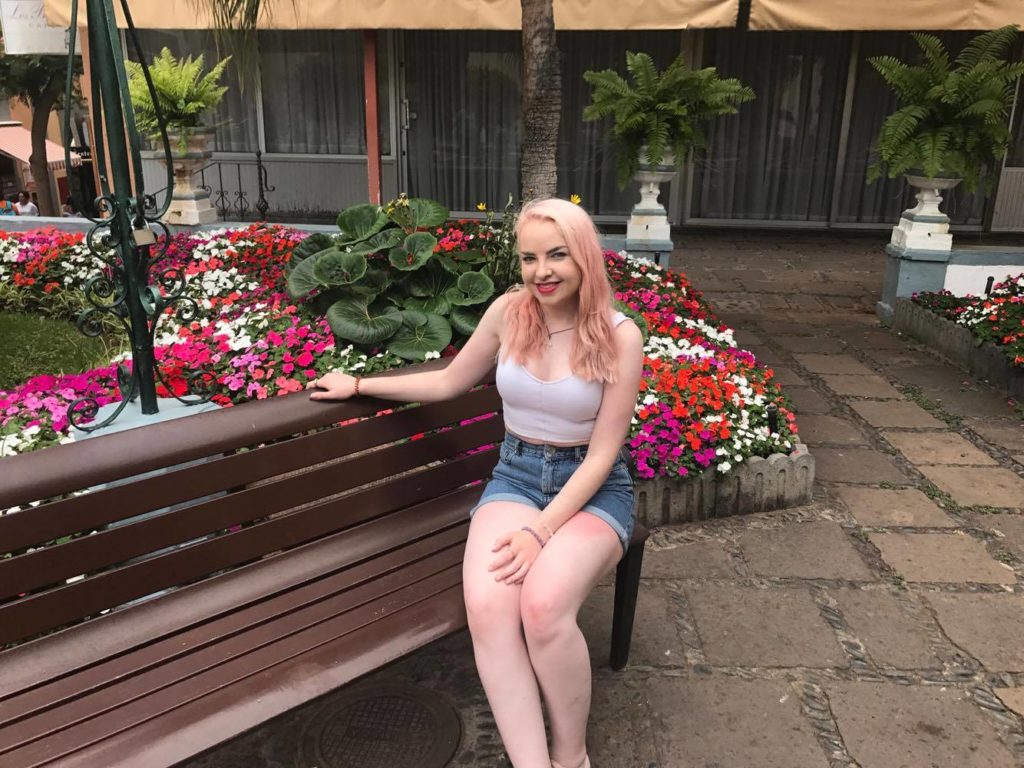 Dolphin Watching – My highlight of the holiday. I was petrified because of how small the boat was and held on to the bar the whole time but seeing the dolphins in their natural habitat and happy was something I'll never forget. It was incredible!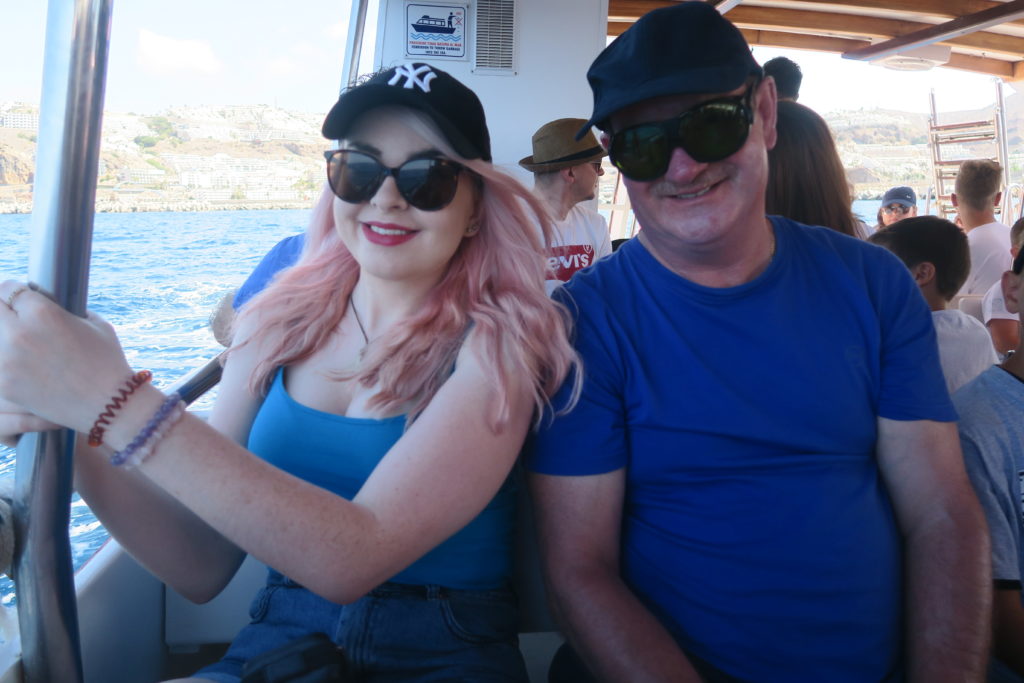 Las Palmas – We went here the day before we left and it was only really for the shopping experience. I would have prefered if we went to the shopping centre area but there was still lots of shops in the city. Go if you want a chilled shopping experience.
Pool days – We spent a few days just chilling by the pool and it was so nice as there was no little children (sorry!!) running around & screaming!!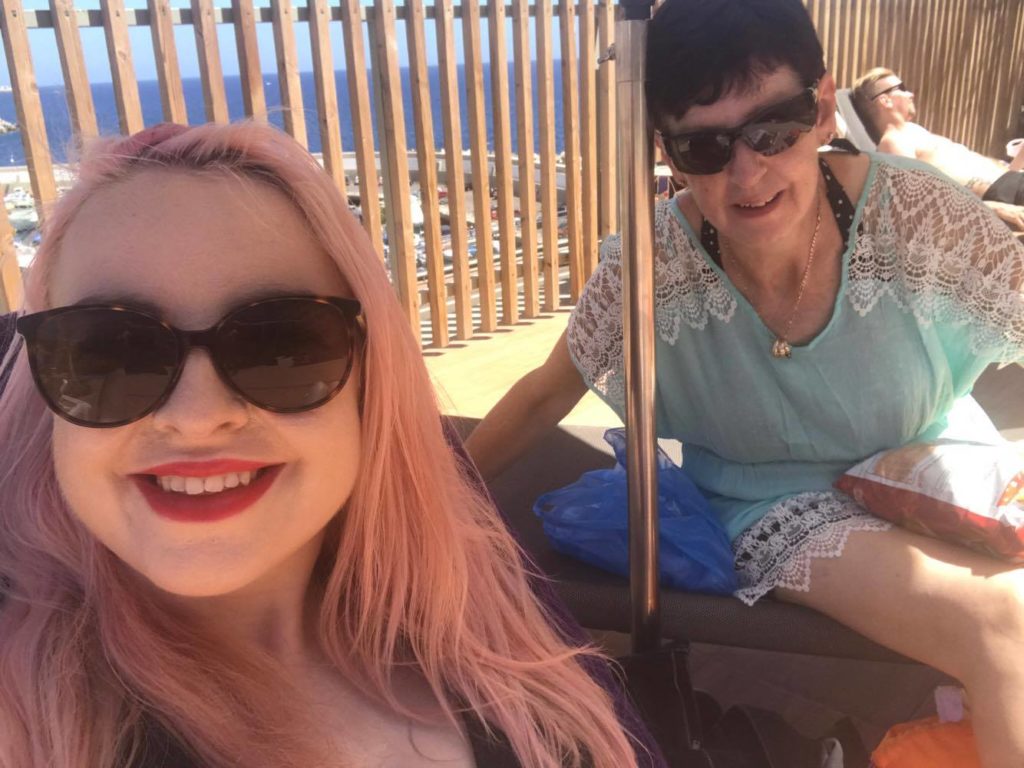 We found an Irish Pub (of course we did!!) so we could watch the GAA matches that were on (again, of course!!) and it was Durty Nelly's. It actually turned out to be the cheapest place for food and drink. The food was lovely and the alcohol was very good – Dad and I stayed there for almost 8 hours on the Saturday because of the hurling match and two football matches and the pints went down a treat!!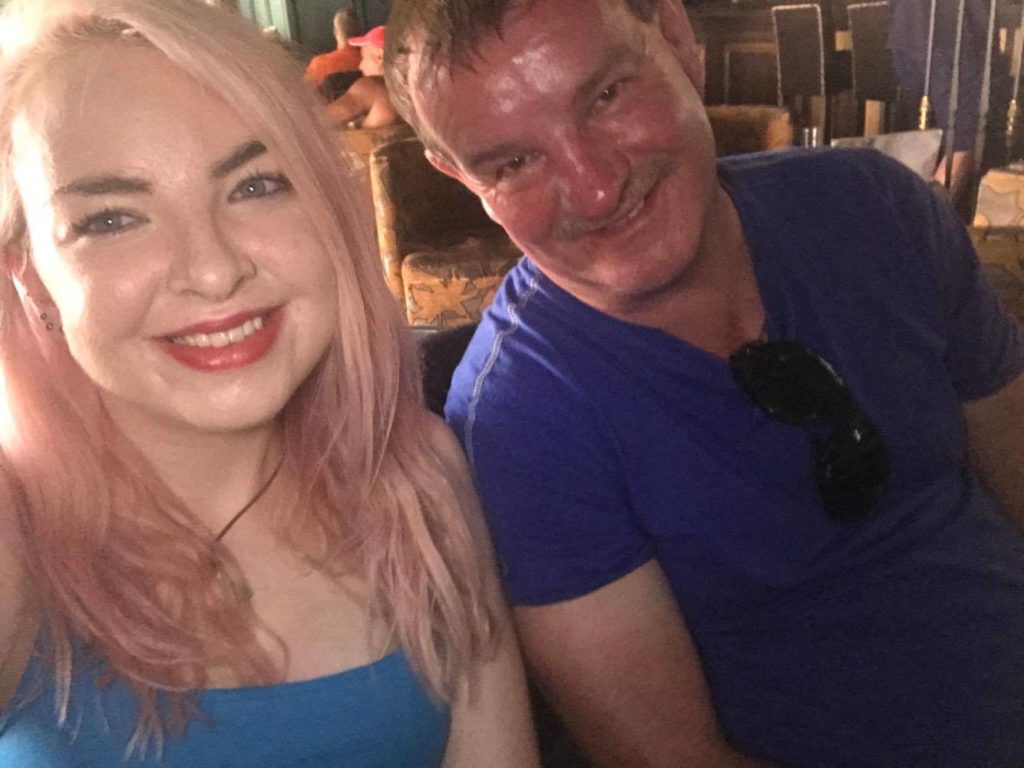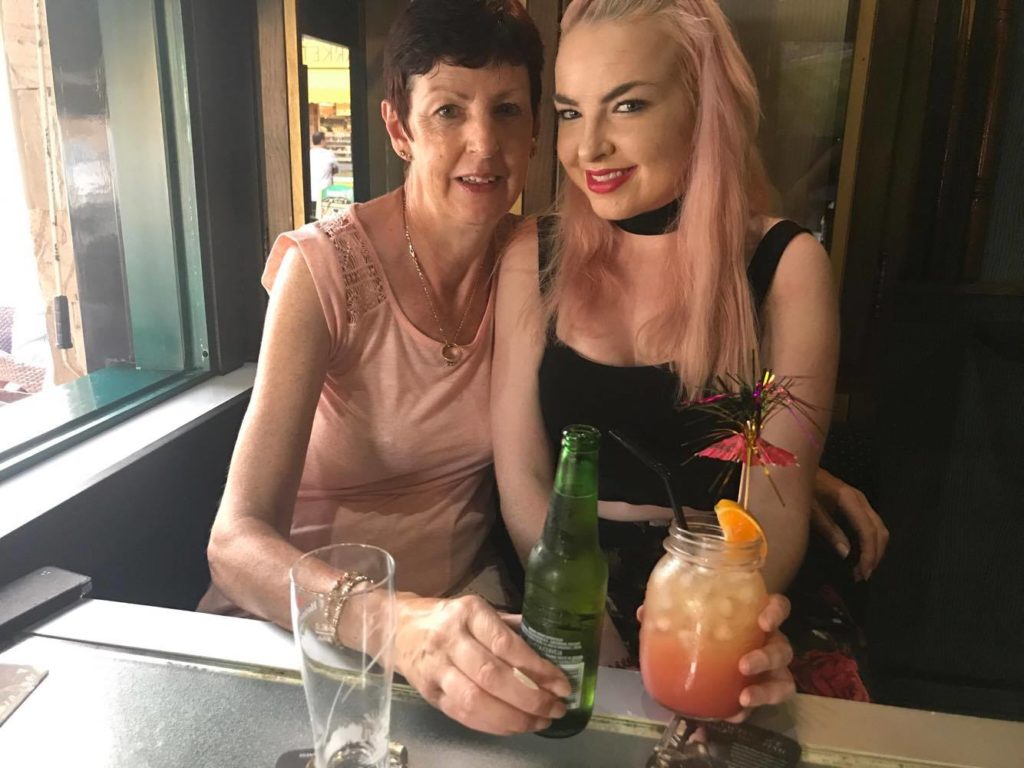 What I would have like to have done
There was 3 main things I would have loved to have done while out there and it made me wish I was there for 2 weeks rather than one! Those 3 things are:
Durt buggying – I can't go on rollercoasters any more with my heart but I feel like this could be a good adrenaline fulled activity to replace that void.
Safari – which included a camel ride!!
Jet Skiing – It just looks like so much fun.
Do I recommended it
Yes, 100%. But only if you want a relaxing holiday. If you are looking for party central, avoid it! Stick to Salou, Marbella, Ibiza etc, for all that craic!
That's it for now. We more than likely will be back again – we really enjoyed it.
Make sure you watch my vlog from the whole holiday below.
[embedyt] https://www.youtube.com/watch?v=pJegXapNzYU[/embedyt]
I'm now off to pack by bags because I am off again. On Wednesday, I am going to America for 3 weeks!!
Sincerely,
Sarah Jane xx
Fatal error
: Allowed memory size of 134217728 bytes exhausted (tried to allocate 20480 bytes) in
/var/www/vhosts/sincerelysarahjane.com/httpdocs/wp-includes/class-wpdb.php
on line
2153
Fatal error
: Allowed memory size of 134217728 bytes exhausted (tried to allocate 32768 bytes) in
/var/www/vhosts/sincerelysarahjane.com/httpdocs/wp-content/plugins/woocommerce/includes/class-wc-log-levels.php
on line
1