Missguided X Madison Beer lookbook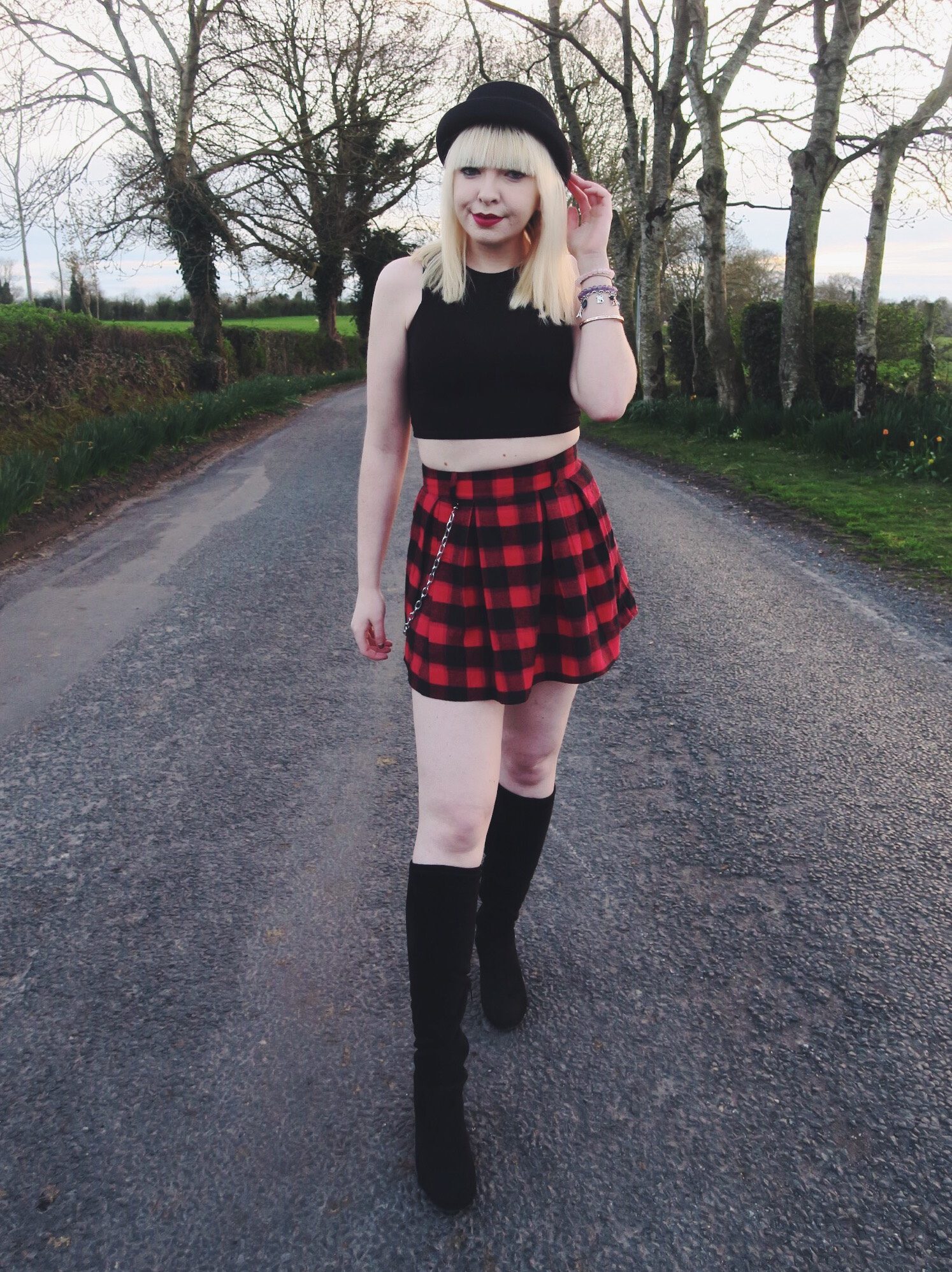 Madison Beer is an American Singer who shot to fame after a certain Justin Bieber tweeted about her and now, she has launched her very own 63-piece fashion collection with Missguided, as part of its #babesofmissguided movement.
Beer has a very distinctive style. Once you see it, you know it has her name written all over it. She describes it as "Cute, comfortable and fashionable". I would have maybe said sexy more so than cute but hey, it's her collection!!
As soon as it launched in April, I had to get my hand on some of the pieces! Madison's style resembles my style throughout my teenage/early college years and to be honest, it will always be a safe go to option with my style.
One of my favourite pieces from the collaboration has to be this skirt. The colours are very pop-punk and with the chain detail, it is certainly selling grunge-y vibes!
The skirt quickly sold out online but it is still available in another colour, which I will link below!
Black Skirt – €34 – Link
I only have one issue with the skirt and that is: it is EXTREMELY short. Now, I know I have long legs but this skirt is tiny. I had to wear shorts underneath the skirt to protect my modesty and even at that, I'm not sure I'll ever wear this skirt again out. I may add an underskirt to it to make it longer, all I know is I need to do something with it!!
The other piece I got was actually the same colour and pattern as my skirt but in dress form. This dress has a bit of sexiness to it as it has lace on the bust area and bottom of the dress, which I adore!
This dress is back on site now and is actually on sale too!
It was €27 but is now €11!!! What a steal!
You can buy it here.
My piece of advice when it comes to this dress would be to size up! I didn't do that and you can probably see that the dress is quite fitted on me and it doesn't allow for much movement.
You can check out the rest of the collection here.
Sincerely,
Sarah Jane xo
Fatal error
: Allowed memory size of 134217728 bytes exhausted (tried to allocate 69632 bytes) in
/var/www/vhosts/sincerelysarahjane.com/httpdocs/wp-includes/class-wpdb.php
on line
2154
Fatal error
: Allowed memory size of 134217728 bytes exhausted (tried to allocate 32768 bytes) in
/var/www/vhosts/sincerelysarahjane.com/httpdocs/wp-content/plugins/woocommerce/includes/class-wc-log-levels.php
on line
1