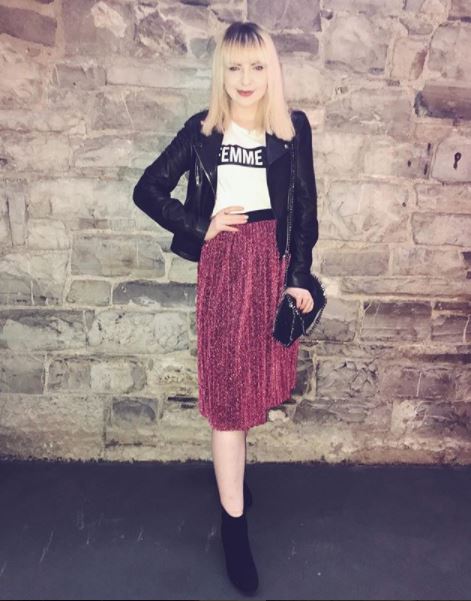 On Monday, in a fragile state after the IMAGE BOB Awards, I managed to pull myself together and went to see Mr Harry Styles in Dublin's 3Arena!
It was Harry's first time in Dublin as a solo artist and he certainly didn't disappoint! He picked the perfect country to end his European Gig and the crowd certainly didn't let our rep down as a great crowd to perform to! He sang 17 songs and it included 3, I repeat 3, One Direction songs!! My little fangirl heart almost burst with excitement! I was so content when he sang 'If I Could Fly', the girls said it was adorable watching me smile and sing along with him!!
He donned a jumpsuit suit and oozed absolute confidence with his fashion forward-ness.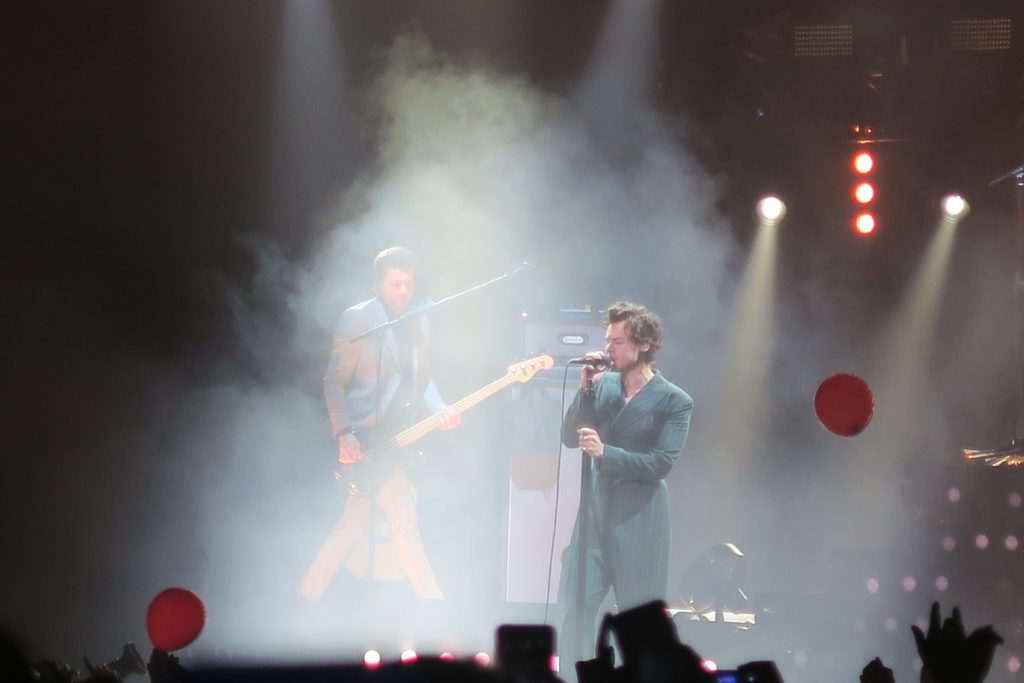 MY OUTFIT
My top is from HM and unfortunately it is old stock. But any white slogan tee would go with this outfit!
My skirt is from New Look and this is also old stock. This skirt is a different style of skirt from what I usually wear but it sparkles and I wanted to try a new look.
My jacket is from Barney's, and I purchased it on ASOS. You can get it here. This is certainly a big splurge for a jacket but it is an investment piece in my eyes and I love my leather jackets so I know I'll certainly get serious wear out of it!
My shoes are from the F&F range in Tesco and I am sure you might be able to still get them in stores.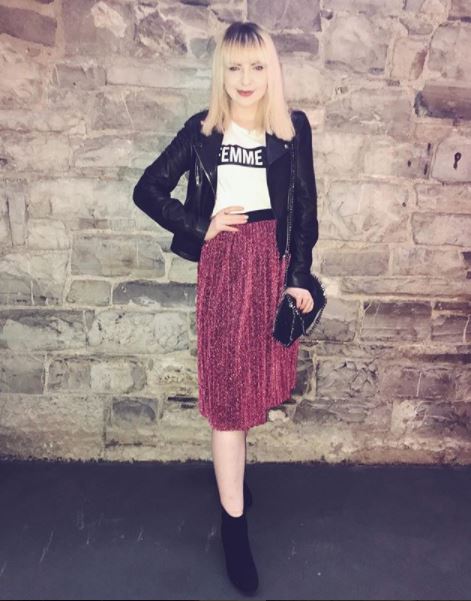 So now I have seen 2/5 of One Direction solo. Just patiently waiting for the remaining 3 lads to pop over here for a gig now!
Now, I have to go plan my outfit for The Vamps gig on Wednesday!
Sincerely,
Sarah Jane
xo