My weekend at One Direction's Where We Are Tour in Croke Park!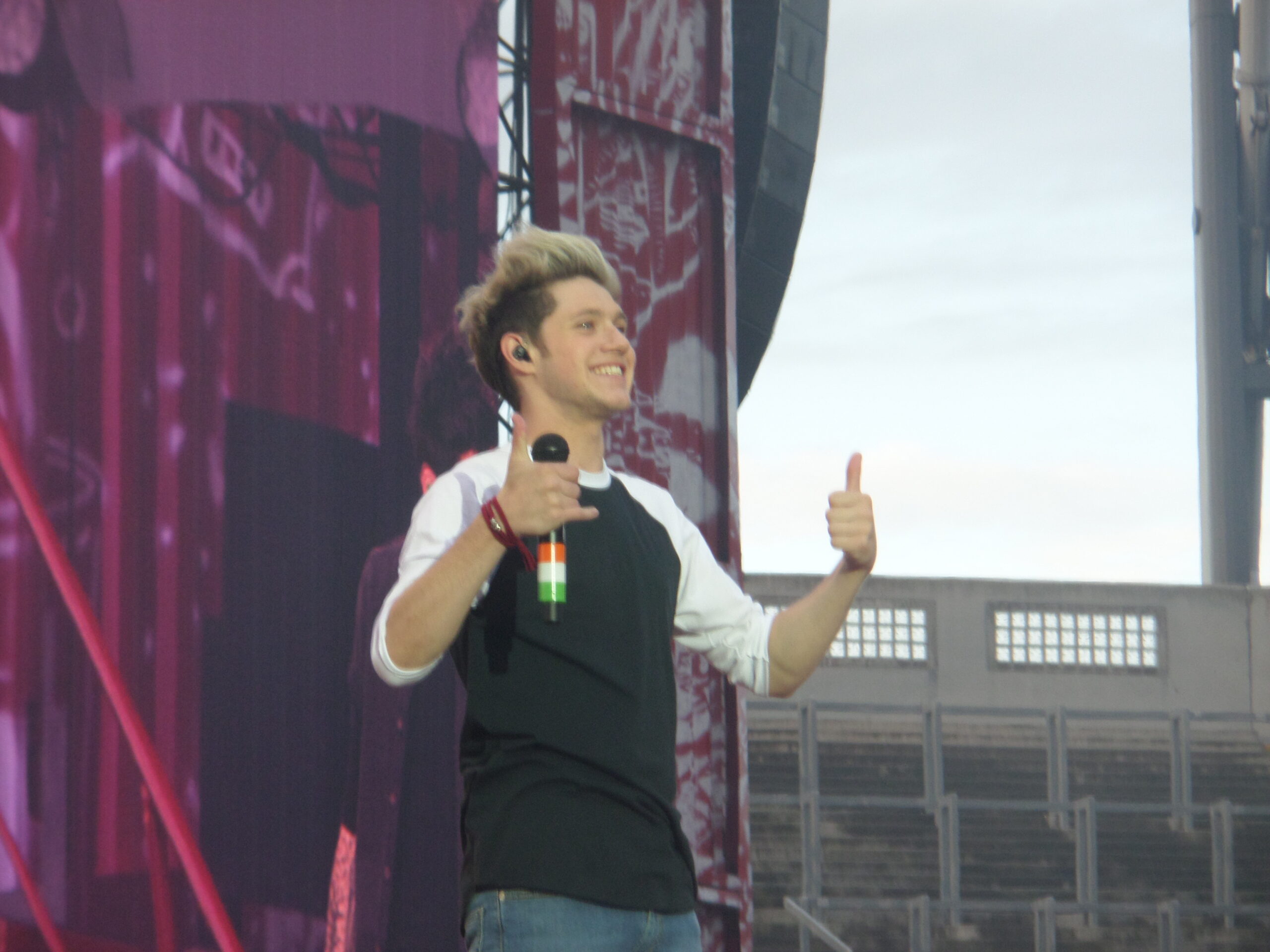 So one of the most highly anticipated weekends of the year for an Irish fangirl has been and gone and what a weekend it was! The biggest selling band in the world, One Direction, launched their biggest tour to date, the Where We Are Tour, with three sold out nights in Dublin's Croker with the general capacity of 82,000 people, meaning over 240,000 people watching on over the three nights! I was one of the lucky few people that managed to go all 3 nights to Croke Park and I am so glad I did! Each night got better and better and for me personally, Sunday's show was without a doubt the best night of the weekend! I managed to Live While I'm Young, I came away with some incredible Midnight Memories, I danced all night to some of The Best Song(s) Ever, I Happily enjoyed the Little Things One Direction joked about on stage all weekend and found out how Strong I am after surviving standing on Sunday by not getting killed by the younger, crazier fangirls! (Did you see what I done there  with the songs? I am a genius aren't I?! Okay, Okay I know it was cringey but just giggle anyway!) One Direction performed a set list of 23 songs each night to the thousands of adoring fans who, despite the lashing rain, enjoyed every minute the 5 young lads were on stage.
Croke Park was a huge gig for Mullingar native, Niall Horan as 4 years ago, he auditioned for X Factor in Croke Park and hoped his dreams would all work out for him.
I decided to grab a flag and remind Niall that his dream has all worked out and to show him I am so extremely proud of him.
During Friday night's show, Niall took a selfie with the 83,000 fans and posted it to Twitter a few hours later, showing his appreciation, still in disbelief that he was playing Ireland's biggest stage!
Although the boys said it was Niall's weekend, Croke Park was also a special moment for Harry, Liam, Louis and Zayn as it was and will be the biggest crowd the band have ever performed for. With this being a stadium tour, it meant a bigger stage and bigger production and the lads didn't disappoint! The stage took up all of the Hill 16 and had a catwalk going down to the halfway point of the pitch. There was no shortage of pyrotechnics, with fireworks going off the minute the boy band phenomenon popped up on stage singing Midnight Memories. The stage itself had laser beam lights along the catwalk and projected laser into the stadium also. With many critics and non fans claiming One Direction to be a stereotypical boyband, they really aren't! The entire show was chilled backed and not over rehearsed. The lads literally just messed around as if the were in a park on their own and not in front 82,000 plus people. They don't need the choreographed dance moves or the 'key changing stepping up from the stools' like what Westlife done because that isn't who One Direction are. Their fans know that One Direction can't dance (well Liam can certainly move and Harry likes to think he can) so why would they make a fool of themselves learning ridiculous dance routines! Over all 3 nights, Niall and the lads mentioned how Irish fans 'are the best fans in the world' and with that, it must make me an unreal fan seeing as I went three times! 😛 (Okay, I like to think I am!)
Liam and Harry were full of life on stage over the weekend and taking the Irish culture to heart. Liam declared his love for Superquinn sausages on Friday night and Harry begged the crowd to scream '2 bananas for a euro' on Saturday night. Harry also won the crowd over with his Irish accent, talking Irish and simply saying 'What's the craic Dublin?' The lads showed they were having the craic by wowing the crowd with their Macarena skills, singing the Friends theme tune and explaining what flavour of crisps each member of the band was!
One Direction asked pals 5 Seconds of Summer (who are my faves, if you didn't already know!) to be their opening act on this tour and let's just say if Croke Park had a roof, 5SOS would have blown it off, that's how good they were!  They sang 11 songs including She Looks So Perfect, Don't Stop, Disconnected and a cover of Katy Perry's Teenage Dream (which might I add is better than the original!).
Below are some of my pictures from Sunday night when I was standing in the Pink Zone and luckily enough to be so close to the boys!
Croke Park gave Niall Horan his own unique Westmeath jersey as a reminder that finally a Mullingar man made it to Croke Park! 😉
With Croker being such a success, I have no doubt that One Direction will be back their soon and I am already looking forward to it. Gwaaaan Nialler, proud of ya buddy 😉
Now, as my acing body is still recovering from all the dancing and standing and as my post concert depression kicks in, I pack away all the One Direction merchandise and Irish flags. It was a good weekend lads, see ye next time! 😉