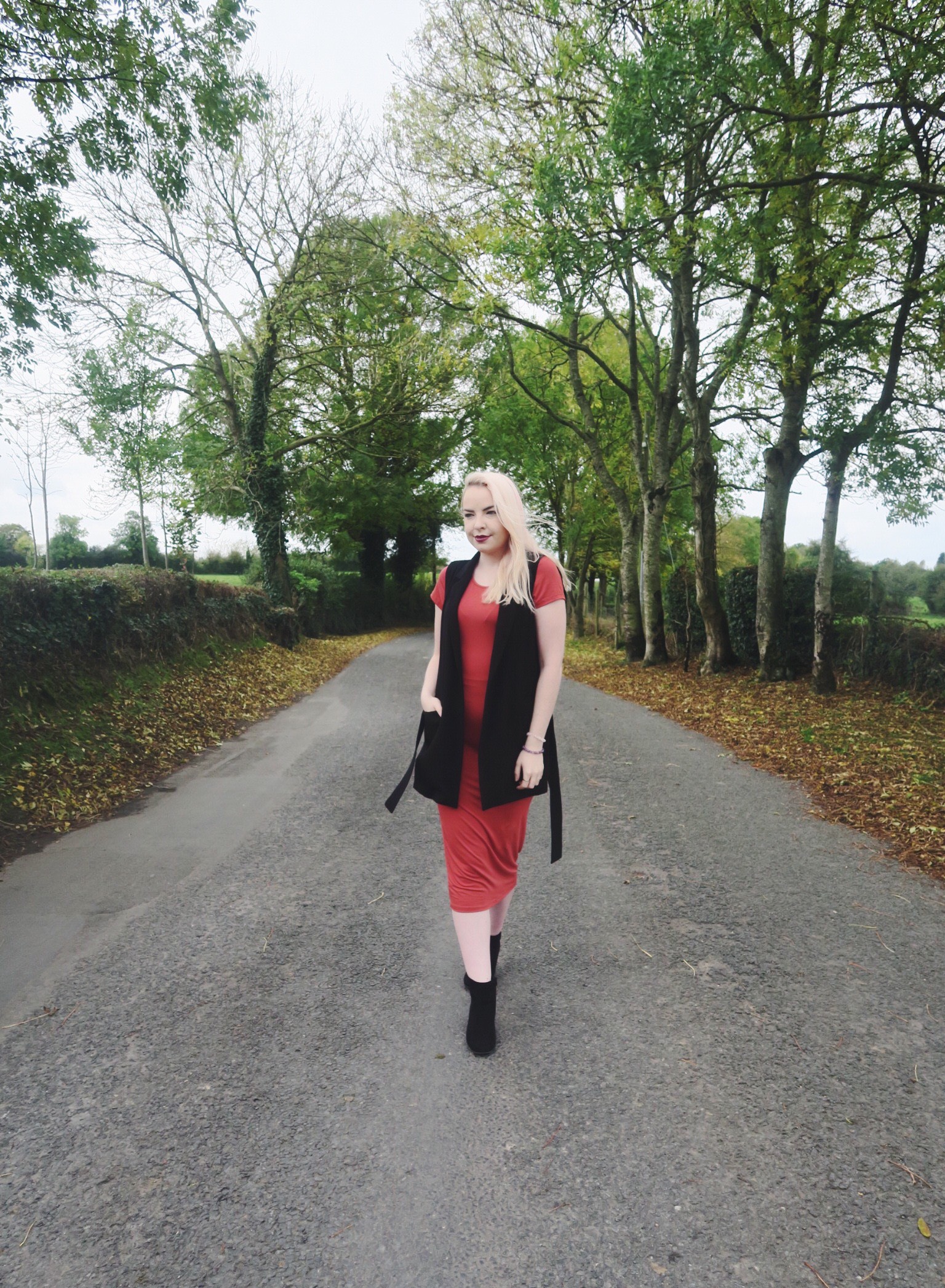 I've been experimenting with colour in my wardrobe the past few months (I think my love for yellow is just a little obvious!) and orange is another colour I am beginning to like a lot. I have said it before and I shall say it again; my fashion is always so much better in AW. I get so excited when I have a new look or outfit, that as soon as I get it, I have to put it on my blog! So, I have put together an October OOTD with Halloween vibes.
THE DRESS
I recently saw this gorgeous orange dress on Missguided and couldn't stop thinking about it, so I ordered it and I am very glad I did. It is very much my style. The colour is the PERFECT shade of orange for October/Halloween. It can be dressed up or dressed down. Personally, I would only wear it during the day time. If you were any way at all figure conscious, this dress is not for you. I am struggling with the fact it clings in all the places I don't like but with the right shape wear, it is lovely. Another thing to take into consideration is the fact I am 5ft10. If you are smaller than that, this dress might be a tad bit too long. You don't want a dress to make you appear smaller than you already are in terms of height.
Do you want the good news? It is currently on sale and is only €9!!! What a bargain! You can get it here.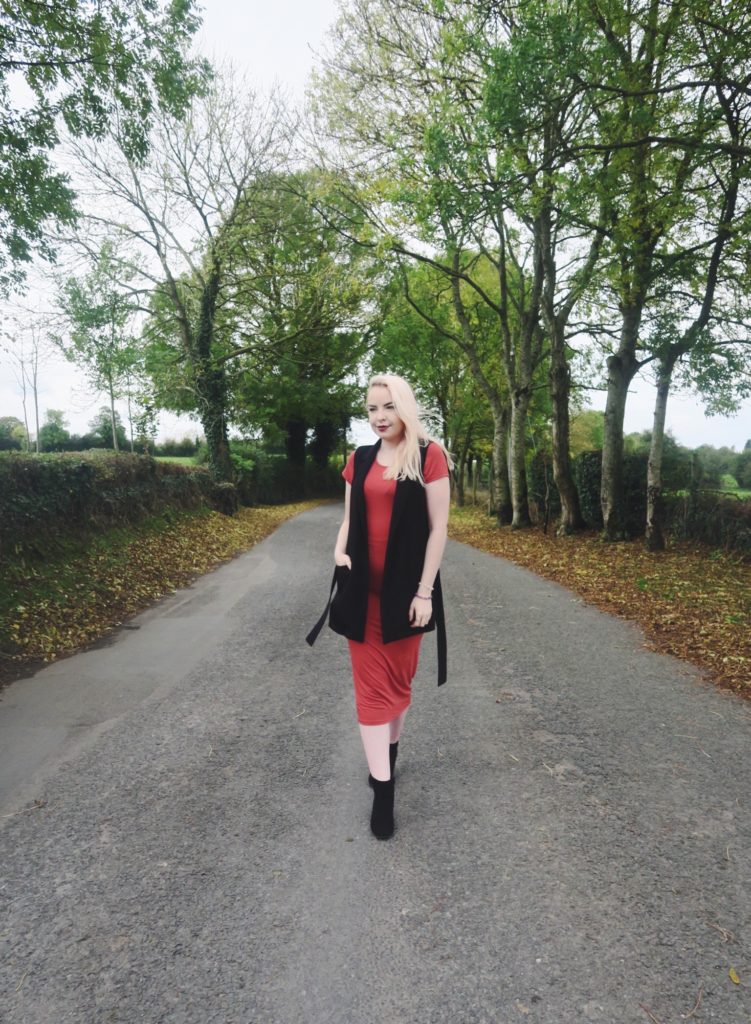 I have paired it with this sleeveless long line blazer I have in my wardrobe for over a year now, and it is from Penneys. I found something similar here on Boohoo for €19. This dress could also be teamed with a checkered shirt for an even more casual daytime look. If you put on a statement necklace and some heels, you have a fabulous easy bit dressy look for an evening meal or a few drinks with the gals.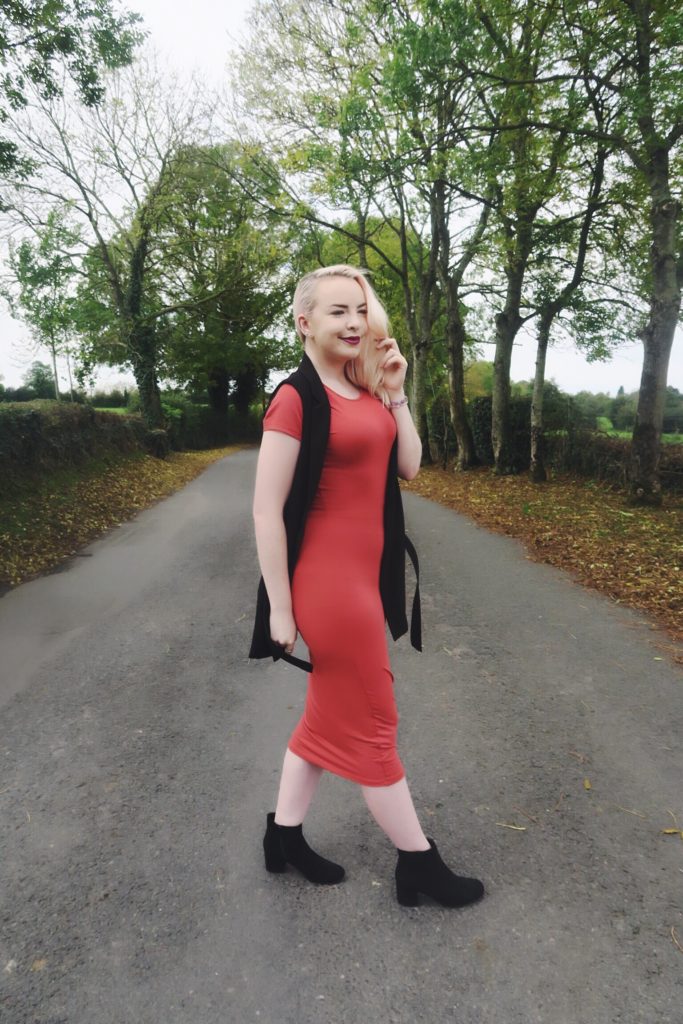 THE BOOTS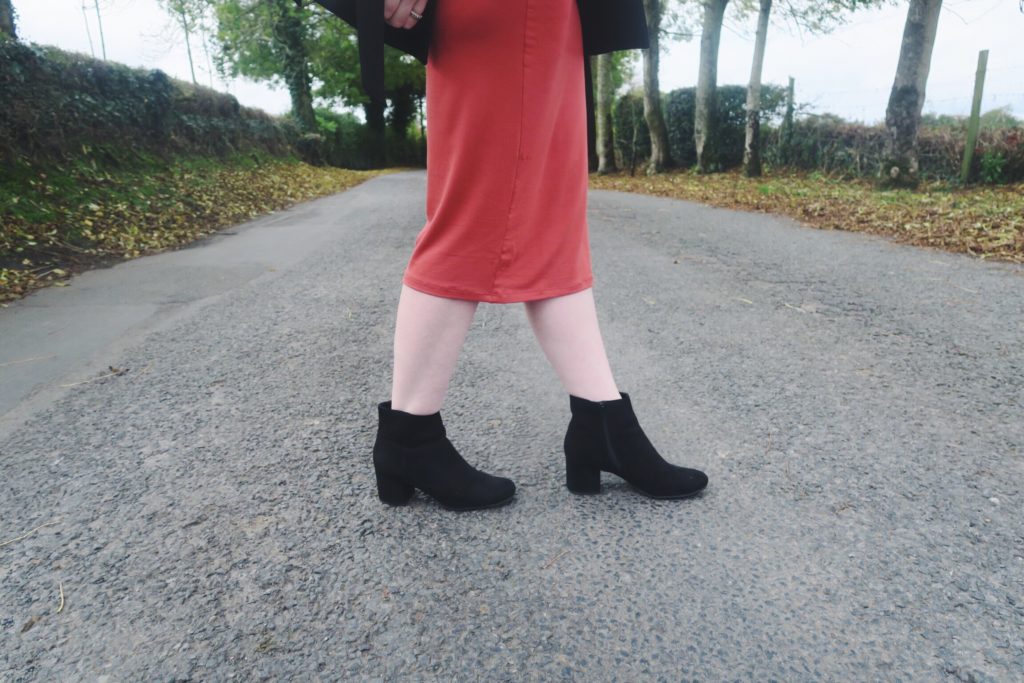 It is very obvious that I have particular sense of style and the words grunge fashion would sum up my style at times. So with that, boots are one of my staples in my wardrobe (especially the Dr.Martens!!). However, I found a pair of boots that are a little bit more sophisticated. These boots are from F&F Clothing in Tesco and are €32. They have a sensitivity foam insole making them even easier to walk all day in!
Would you dare to wear orange this AW?
Sincerely,
Sarah Jane xx
Fatal error
: Allowed memory size of 134217728 bytes exhausted (tried to allocate 20480 bytes) in
/var/www/vhosts/sincerelysarahjane.com/httpdocs/wp-includes/class-wpdb.php
on line
2153
Fatal error
: Allowed memory size of 134217728 bytes exhausted (tried to allocate 32768 bytes) in
/var/www/vhosts/sincerelysarahjane.com/httpdocs/wp-content/plugins/woocommerce/includes/class-wc-log-levels.php
on line
1