Oscars 2015 – Everything You Need To Know!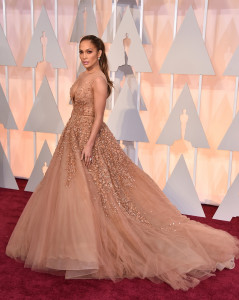 There were a few talking points at last night's (22/2/2015) 87th Academy Awards, which took place in the Dolby Theatre in Hollywood, Los Angeles. The celebrities proved that the Oscars is more than fashion and winning awards. It is a platform for the stars to be vocal about important issues.
Prior to the Oscars, actress Reese Witherspoon and other A-listers showed support for The Representation Project's #AskHerMore initiative, which asks journalists to ask female celebrities about more than their outfits on the red carpet. Reese took to Instagram to help promote the campaign,  I love this movement #AskHerMore..have you heard of it? It's meant to inspire reporters to ask creative questions on the red carpet. I love the Oscars AND fashion like many of you – & am excited to share #WhoAmIWearing later tonight. But I'd also love to answer some of these Qs….And hear your suggestions?! (Share em below!) There are so many amazing, talented nominees this year..! Let's hear their stories! Spread the word.'
Neil Patrick Harris, who hosted this year's awards, said, "Welcome to the 87th Oscars. Tonight we honour Hollywood's best and whitest — sorry, brightest" blasting criticism of the Hollywood system, drawing attention to the awards' lack of diversity and how majority of the nominees were white. While the awards was on, civil rights groups staged a protest outside and were vocal about how "white wash" this year's show was, with all 20 acting nominees were white.
It was the night to be vocal about important issues! Graham Moore, winner of Best Adapted Screenplay for The Imitation Game, announced he had attempted suicide at 16 because he felt "weird" for being gay. "This is for that kid who feels like they don't fit in," he said: "Stay weird, stay different."
Patricia Arquettes spoke about gender equality in her acceptance speech for Best Supporting Actress, which has become one of the major talking points of the night. In her speech, Patricia stated "To every woman who gave birth, to every taxpayer and citizen of this nation, we have fought for everybody else's equal rights. It's our time to have wage equality once and for all and equal rights for women in the United States of America." Her speech received huge appreciation from Dame Meryl Streep, who showed her support about the speech, along with Jennifer Lopez.
[youtube https://www.youtube.com/watch?v=eIsogVmv7g0&w=560&h=315]
Eddie Redmayne made an emotional speech after he won his Oscar for Best Male Actor. He dedicated it to "all of those people around the world battling motor neurone disease".
[youtube https://www.youtube.com/watch?v=eM14BdfWQVc&w=560&h=315]
Twitter went into overdrive after Joan Rivers was noticeably absent from the in The Memoriam Montage.
Now, The Best Dressed 
Jennifer Lopez wore a Elie Saab gown with a Salvatore Ferragamo clutch, Neil Lane jewels and Giuseppe Zanotti shoes. She looks like a princess. I want the dress.
Jennifer Aniston wore a Versace dress and Fred Leighton jewelry.
Rosamund Pike must of took my advice after the Globes and sacked the stylist because she has got it so very right every time since on the red carpet. Rosamund wore Givenchy with Lorraine Schwartz jewels.
Margot Robbie wore a Saint Laurent dress and shoes along with Van Cleef & Arpels jewelry.
Jamie Chung wore a Yanina Couture dress.
Anna Kendrick wore a Thakoon gown with Norman Silverman Diamonds.
Kelly Osbourne wore a Rita Vinieris dress, Sophia Webster shoes, a Judith Lieber clutch, and Graziela Gems jewelry.
Emma Stone wore a Elie Saab Haute Couture dress, Christian Louboutin shoes, Tiffany & Co jewelry and a Lee Savage clutch.
Eddie Redmayne & Ansel  Elgort both wore the same suit! Both men looked extremely dapper but I can't inform you who they are wearing as no one seems to ask who the men wear 🙁
Channing Tatum a Dolce&Gabbana tux, Louis Leeman shoes, and Neil Lane studs and cufflinks. Jenna Dewan a Zuhair Murad Couture dress, Stuart Weitzman shoes, Lorraine Schwartz jewels, and Lee Savage bag. They always get it right. Channing is like a vintage wine, gets better with age!
Chris Pratt looked smashing in his tux (again don't know who!) and Anna Farris is wearing a Zuhair Murad Couture dress, Jimmy Choo shoes, Judith Leiber clutch, and Lorraine Schwartz jewels.
Chrissy Teigen wore a Zuhair Murad gown, Oroton clutch, and Norman Silverman Diamonds jewelry and John Legend wore a Gucci suit.
Worst dressed
Keira Knightley, I know you are pregnant, but it doesn't mean that you can relax on the fashion front! This Valentino dress is … quite something. But not red carpet style.
Nicole Kidman's chartreuse-fading-into-pink dress does nothing for her, the shimmery fabric washes her out and the red belt is pointless.
Lady Gaga (her dress is fabulous, it's just the gloves..) Lady Gaga wore three custom-made gown by Azzedine Alaïa
Solange is usually the one making Grade A fashion choices but at the Oscars, she got it wrong in the crimson Christian Siriano design.
Pale pastels and white seemed to be the go to colour for the Oscars Red Carpet this year, with over 25 dresses in those shades.
The Winners at the Oscars 2015:
Best Picture
Birdman — Alejandro G. Inarritu, John Lesher and James W. Skotchdopole
Best Director
Alejandro González Iñárritu — Birdman
Best Actor
Eddie Redmayne — The Theory of Everything
Best Actress
Julianne Moore — Still Alice
Best Supporting Actor
J.K. Simmons — Whiplash
Best Supporting Actress
Patricia Arquette — Boyhood
Achievement in Costume Design
Milena Canonero — The Grand Budapest Hotel
Achievement in Makeup and Hairstyling
Frances Hannon and Mark Coulier — The Grand Budapest Hotel
Best Foreign Language Film
Ida – Pawel Pawlikowski
Best Live Action Short Film
The Phone Call — Matt Kirkby and James Lucas
Best Documentary Short Subject
Crisis Hotline: Veterans Press 1 — Ellen Goosenberg Kent and Dana Perry
Original Screenplay
Birdman – Alejandro G. Iñárritu, Nicolás Giacobone, Alexander Dinelaris, Jr. and Armando Bo
Achievement in Sound Mixing
Whiplash — Craig Mann, Ben Wilkins, Thomas Curley
Achievement in Sound Editing
American Sniper — Alan Robert Murray Bub Asman
Achievement in Visual Effects
Interstellar — Ian Hunter, Scott Fisher, Andrew Lockley and Paul Franklin
Best Animated Short
Feast — Patrick Osborne and Kristina Reed
Best Animated Movie
Big Hero Six — Don Hall, Chris Williams and Roy Conli
Achievement in Production Design
The Grand Budapest Hotel — Adam Stockhausen and Anna Pinnock
Achievement in Cinematography
Birdman — Emannuel Lubezki
Achievement in Film Editing
Whipalsh — Tom Cross
Best Documentary Feature
Citizen Four — Laura Poitras, Mathilde Bonnefoy and Dirk Wilutzky
Best Original Song
Glory — John Stephens and Lonnie Lynn
Best Original Score
The Grand Budapest Hotel — Alexandre Desplat
Best Adapted Screenplay
The Imitation Game – Graham Moore
Oh and how could I forget, Lady Gaga stole the show with her tribute performance to the Sound of Music. Gaga ditched her usual out there theatrics for a toned down, beautiful 50th anniversary tribute and she even hit all those high notes Julie Andrews's hit.
[youtube https://www.youtube.com/watch?v=Y2KSOeLXIzo&w=560&h=315]